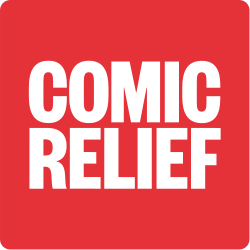 Comic Relief
Email Marketing Executive (November 2019 - April 2020)

The Email Marketing Executive will support the Digital Marketing Manager to deliver multi-channel campaigns for Sport Relief 2020 through our new marketing automation platform (channels include primarily email but also SMS, social ads, website personalisation). This person will own the curation and delivery of these campaigns.
Key responsibilities:
Creating, curating, and delivering effective and engaging email, SMS and other CRM channel campaigns to our segmented audiences
Working closely with the Digital Marketing Manager and business stakeholders across multiple teams (community, schools and donors) to identify and support their communication needs

Create journey maps for our target segments for the campaign

Manage the email/automated program calendar

Briefing our creative teams to produce engaging content for our emails, ensuring all emails are created on-brand and in-line with best practice

Setting up automated email campaigns

Reporting and optimisation of all activity based on set KPI's

Ensuring we are always learning about our audiences with A/B testing

Owning the email approval process

Being the organisational super-user of our marketing automation platform, Emarsys (training will be provided)

This person will need to feel comfortable using data and understanding how to brief, create and utilise data sets in order to create targeted automated campaigns.
Essential Education and Competencies:
Previous experience in an email marketing role in a matrix style organisation

Proven track record of the creation and delivery of successful CRM marketing campaigns

A strong understanding of optimisation, user experience, A/B and multivariate testing and reporting, data segmentation

Excellent attention to detail.

Experience with marketing automation

An understanding of data management and email segmentation strategies

Excellent stakeholder management and relationships building skills – you'll need to be able to hit the ground running
Role posted -
9:45am, 17th Oct 2019 BST