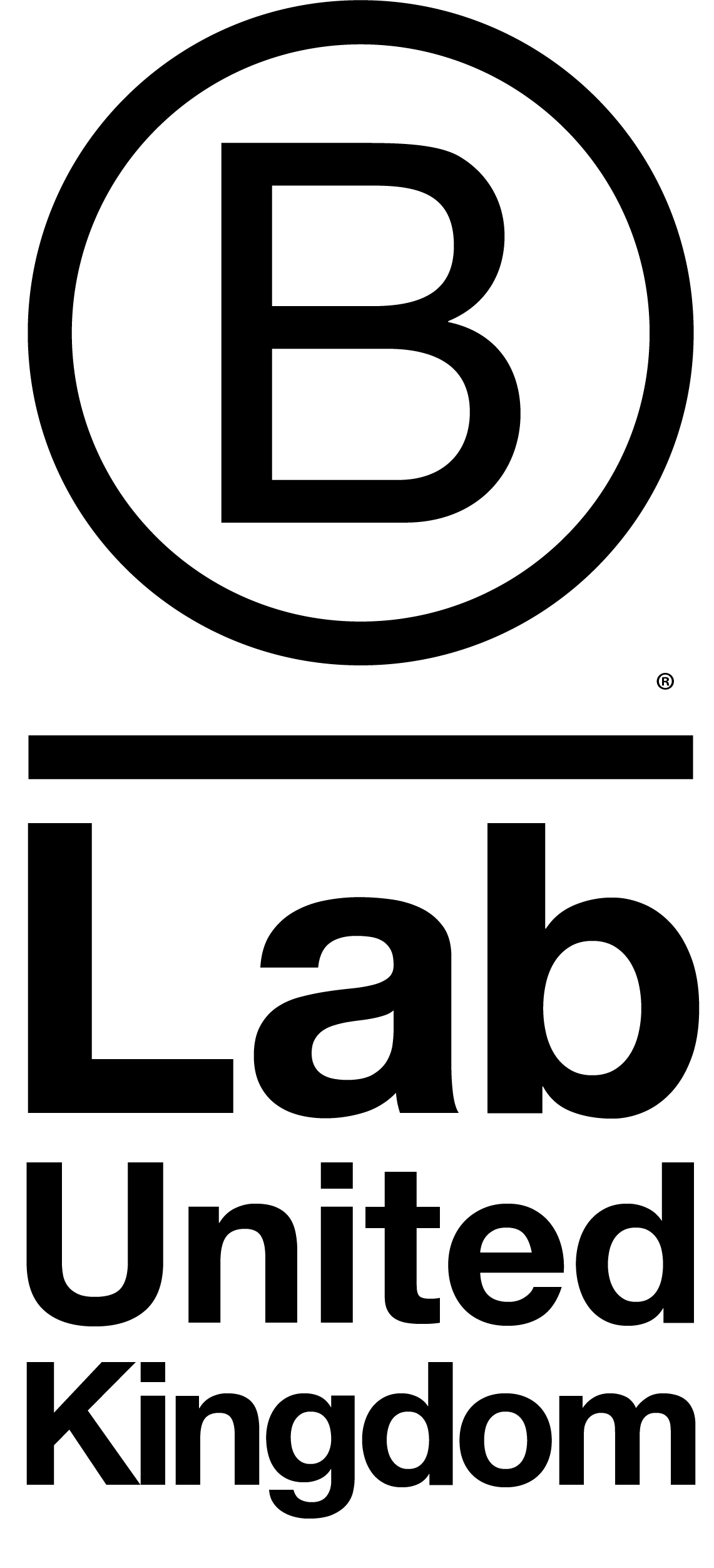 Head of Community (Maternity Cover)
B Lab UK
Location
Whitechapel, London with hybrid working from home
Closing: 11:59pm, 2nd Jan 2023 GMT
Job Description
Fixed-term Maternity Cover
Start date: Mid-February 2023 until January 2024
Reports to: Director of Impact
An exciting position working with business to transform our economic system for the benefit of all. The Head of Community will play a vital role in B Lab UK's long-term success by enabling the B Corp community to thrive and lead the way in using business as a force for good. 
The role
The B Corp community in the UK is the fastest-growing in the world, and is becoming more influential as we make the case that every business should be a force for good. At the heart of B Lab UK's strategy is our community of B Corps, who are engaged Ambassadors for the movement and continuously strive to improve their impact. Our strategy is focused on establishing B Corps as leaders of the shift towards stakeholder driven capitalism.

The successful candidate will play a vital role in B Lab UK's long-term success by enabling the B Corp community to thrive and lead the way in using business as a force for good. The candidate will be a relationship builder who is a lateral thinker, recognises the importance of process to achieve scale, identifies opportunities and delivers solutions. They will be responsible for managing a team, accountable for meeting the needs of a growing community, overseeing engagement activities and ensuring improvement is integrated into the certification cycle.
Responsibilities:
Overall responsibility for the B Corp UK Community through designing and delivering a strategy that ensures that B Corps see value in their Certification
Team
Manage the Community Team and support their development. 

Set the objectives and deliverables for the Community team.
Community Management
Responsible for risk management of the community, collaborating with colleagues in the Communications team and having awareness of the pipeline of B Corps due to certify ensuring an organisational-wide approach to risk.

Accountable for the certification invoicing of the UK B Corp community, working with the Impact Manager to ensure processes are effective and timely.

Accountable for the delivery and analysis of the annual community engagement survey. Accountable for identifying key themes and areas to action and overseeing their implementation 

Oversee the effective delivery of the updated recertification journey for B Corps, working alongside the Impact Manager and Impact Coordinator.
Community Engagement
Lead on planning and expanding the community offering to meet a rapidly growing B Corp community

Working with the Engagement Manager to explore innovative ways to account manage a growing number of businesses that cover a spectrum of sizes and sectors

Work with the Impact Manager to encourage continuous improvement throughout the UK B Corp community and enable B Corps to continue learning and leading on good business practice 

Manage CEO engagement and run the Ambassadors programme to amplify leaders voices and share best practice 

Primary contact for CEOs of large B Corps

Oversee and be ultimately accountable for key engagement activities, events and tools throughout the year including B Corp Month, Best for the World and our community engagement platform, the B Hive

Accountable for managing existing B Locals - our regional B Corp Communities- and meeting the demand for expansion.

Skills and Experience
Essential
Experience in operating at a senior level in a community or account management role or comparable lived experience to develop core competencies required for the role 

Accomplished relationship builder and communicator with a track record of engaging diverse stakeholders.

Strong empathetic leader and team builder with the ability to provide clear direction and able to motivate a team to deliver outstanding results.

Experience in delivering an annual strategy and budget through a growing team.

A demonstrated understanding of managing risk within a community context.

Demonstrated experience working as part of a dynamic and collaborative team.
Person Specification
Passionate about the role that business can play in creating a future that benefits all people and the planet.

A strategic and lateral thinker with an eye for the bigger picture and the end goal

Collaborative, with a team mentality.
Proactive, organised and self-motivated. You'll enjoy rolling your sleeves up and getting things done.
Eligible to work in the UK (we will not be able to provide visa sponsorship).
First round interviews: 15th December
Second round interviews: w/c 19th December 

About B Lab UK
B Lab UK is the non-profit organisation rolling out the B Corp movement in the UK. B Corps are redefining success in business by putting social and environmental impact on a par with profit. B Corps manage the impact of their entire business through the B Impact Assessment and reach high standards of social and environmental performance.
The B Corp community is a global movement of businesses who provide leadership by demonstrating their commitments to people and planet and create examples of success for others to follow. There are now over 6,000 B Corps in over 85 countries and covering 150+ sectors, including Patagonia, The Body Shop, The Guardian and Divine Chocolate.
B Labs purpose is to redefine success in business by inspiring and enabling people to use business as a force for good, building a community of locally engaged businesses, raising awareness of the B Corp movement and championing change in the UK economy. 
Benefits:
Opportunity for flexible working, 4 or 5 days per week

Hybrid working and flexible working hours

25 days holiday plus bank holidays

Our office is closed for the Christmas holidays, no need to take extra holiday!

1 additional annual leave day (pro-rated for part-time staff) for each complete year of service, up to a maximum of 30 days

Private Medical and Dental cover

£200 Annual Wellbeing allowance

2 paid volunteer days per year

Enhanced Parental Leave 

Learning and Development opportunities 

Cycle to Work Scheme 

Generous Pension scheme

Life Assurance and Income Protection Policy

Employee Assistance Programme

Working in a shared office workspace with member perks.
B Lab believes an equitable and inclusive work environment and a diverse, empowered team are key to achieving our mission. We're not looking for candidates who are "culture fits." We're looking for candidates who can expand our culture and challenge business as usual. We strive to foster an environment where all staff can bring their whole selves to work, by their own definition, and we strive to provide all candidates with an equitable and accessible recruitment process.
Interview Process:
The process will consist of at least 2 interviews and involve a task to prepare and present. Interviews may be held remotely. 
Removing bias from the hiring process
Applications closed Mon 2nd Jan 2023
Removing bias from the hiring process
Your application will be anonymously reviewed by our hiring team to ensure fairness
You'll need a CV/résumé, but it'll only be considered if you score well on the anonymous review
Applications closed Mon 2nd Jan 2023