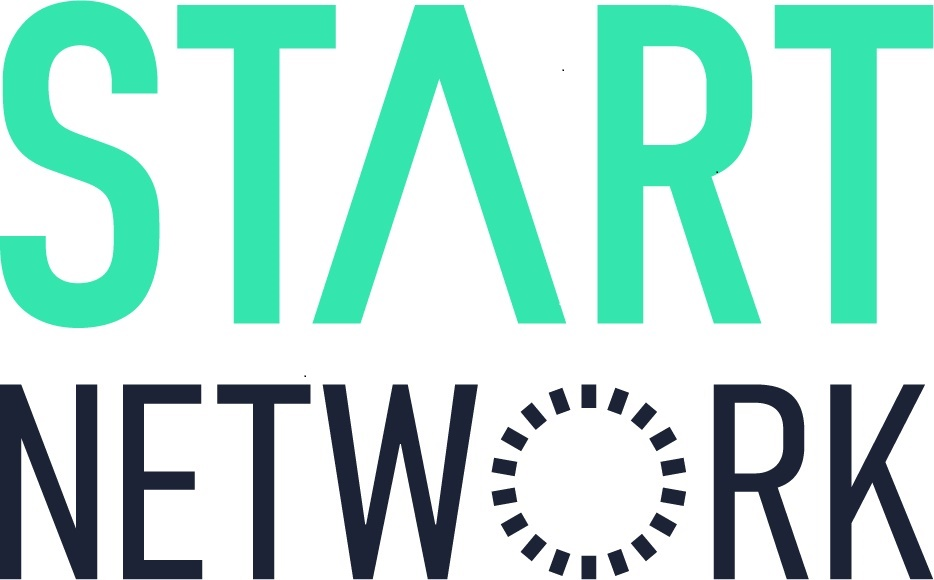 Senior Network Development Adviser

START NETWORK
Start Network is made up of more than 50 aid agencies across five continents, ranging from large international organisations to national NGOs. Together, our aim is to transform humanitarian action through innovation, fast funding, early action, and localisation.
We're tackling what we believe are the biggest systemic problems that the sector faces. Problems including slow and reactive funding, centralised decision-making, and an aversion to change mean that people affected by crises around the world do not receive the best help fast enough, and needless suffering results. Our work focuses on three areas to change the system:
●        Localisation: We believe a more balanced system, that shifts power to those closest to the front line will generate more effective and appropriate responses for people affected by crises.
●        New forms of financing: We believe that by understanding the risks we face and providing fast, early, and predictable funding, we can help communities to become better prepared and more resilient to crises.
●        Collective innovation: We believe that new ways of working are needed to tackle the challenges we face. By innovating collectively, we can share expertise, insights and perspectives to shape a more effective humanitarian system.
Start Network is well-positioned to deliver change. More than 200 organisations have expressed interest in joining us, we have a growing donor base, and we are the partner of choice on key innovation platforms delivering change in the sector. 
We became a newly-created independent company and charity in May 2019. The Start Network was previously hosted by Save the Children, with whom we continue to work closely as hosts of some of our programmes.
Start Network is committed to protecting people, particularly children, at-risk adults and affected populations from any harm that may be caused due to their encountering the Start Network as well as responding effectively should any harm occur.  We are also committed to safeguarding staff from any forms of bullying, harassment, sexual harassment, discrimination and abuse of power as outlined in the Dignity at Work policy. 
JOB PURPOSE
The Senior Network Development Adviser plays a crucial role in delivering the transformation of the Start Network. The Start Network aims to shift from a centralised network model to a dispersed 'network of networks'. In this vision, regional or country-based hubs made up of local and national organisations will lead responses and drive innovations that will foster a better humanitarian system. This approach will facilitate a significant increase in the size of the network and will particularly enable the bringing in of local NGOs into the network. We are currently 7 months into testing our vision via an 18-month proof of concept with five pilot hubs, in India, Pakistan, DRC, Guatemala and the Pacific.
The Senior Network Development Adviser will advise on the incubation of and engagement with the five pilot hubs and with potential future hubs globally. The focus will be on brokering partnerships and supporting hubs to work together to co-develop them, both within hub leadership teams and as a collective of hubs. At the same time, the role will provide a linking function for hubs to engage with the wider Start Network team, and the team to develop programming in collaboration with hubs.
The focus will be on fostering relationships and engagement strategies to enable hubs to sustainably form, and the network as a whole to move closer to the network's vision. The role will have significant strategic input in facilitating the end of the initial proof of concept and shaping the transition into the next phase of the approach, where new hubs are identified and brought on board.
KEY ACCOUNTABILITIES
Support hubs to develop in line with their vision and goals
●       Support hubs to develop their vision, identify blockages and overcome them, and support them to work together to put their ideas into practice, ultimately supporting them to become part of the Start Network and lead the transition to a network of networks.
●       Linking and brokering between hubs and the wider Start Network: hold both a strategic perspective and enough detail to work with one part of the organisation whilst understanding the impact on other parts of the organisation and network through listening and engaging with other teams
●       Balance the tension between thinking, trialling and deciding to move forward in line with expectations from key stakeholders, namely members and Hubs
●       Promote a "user-centred" approach, ensuring that processes are not driven by the Start Team, but by hubs themselves.
●       Work with hubs, members, and colleagues, to ensure that hubs represent a genuine transfer of power and do not replicate systematic failures within the humanitarian system.
Support the Start Network Transition
●       Enable the network to develop so that a greater diversity of local actors can drive the agenda of the network.
●       Provide leadership by inspiring and unlocking motivation in others across the network to lead and hold them accountable for the results
Problem Solving and Planning
●       Anticipate the 'what ifs' and actively plan to navigate them together with the team, seeking collaborative solutions and drawing on those with relevant expertise
●       Identify opportunities and take calculated risks to capitalise on opportunities that further our purpose and mission without compromising our vision
Promote Learning
●       Contribute learning and create the space for others to do the same through encouragement and promotion of their work
●       Actively embed learning into future projects and approaches across the network as part of an agile way of working.
●       Pivot and course-correct based on testing and learning at both tactical and strategic levels.
Management
·       Manage consultancies or secondments as necessary to deliver and implement strategy
CORE COMPETENCIES
Communication: Communicate confidence and compassion to others to represent their voices by enabling space, sharing encouraging words, motivating language and offering help
Communication: Influence stakeholders to address difficult or complex issues by listening to diverse perspectives, finding common ground and avoiding criticism or complaint
Collaboration: Extend trust-building in others by giving them opportunities to lead, the chance to share their perspective and safe space to discuss lessons learnt
Collaboration: Identify areas of hidden conflict and work with others to resolve them by showing empathy, avoiding defensiveness, listening to feedback and establishing credibility
Strategic Thinking: Hold both a strategic perspective and enough detail to work with one part of the organisation whilst understanding the impact on other parts of the organisation and network through listening and engaging with other teams
Leadership of Self and Others: Seek to understand and act upon own areas for growth, reflecting and learning from things that have not gone so well by showing vulnerability and openness to change
Ability to Adapt and Learn: Recognise and actively seek to build trust, working through conflicts by acknowledging their importance, focusing on the issue not the person, analysing different perspectives and working together
Getting things done the Start Network Way: Identify opportunities and take calculated risks to capitalise on opportunities that further our purpose and mission without compromising our vision
PERSON PROFILE
Technical skills
●        Demonstrable experience of collaboration and partnership brokering, including forging and maintaining effective new relationships and partnerships, often across organisational and cultural boundaries
●        Demonstrable experience of working with innovation programmes, innovation approaches or systems thinking to deliver change
●        Proven experience of embracing new approaches, technology and ways of working
●        Project management and budgeting skills
Personal skills
●        Innovative and creative thinker
●        Excellent team player with an ability to work flexibly and adapt to changing demands
●        Proven analytical and problem-solving skills
●        Effective communicator with stakeholders at different levels
●        Presentation skills and ability to confidently internally and externally represent the Network
●        Cultural sensitivity to work with a diversity of organisations and countries
●        Ability to work flexibly and adapt to rapidly changing contexts
Education/professional skills
●        Excellent computer skills including word processing, presentation and use of spreadsheets and ability to maintain office and management information systems
●        Ability to organise own work, and to manage time and resources effectively
Start Network culture
●        To carry out the responsibilities of the role in line with the Start Network Code of Conduct and with a commitment to safeguarding adults and children
●        A commitment to the Start Network vision, principles, values and approach
●        The Start Network team is an agile group of individuals who use their experience and skills across the network, so flexibility to work in and with different teams and functions is a part of our culture
OUR OFFER TO YOU
Current offer based on COVID-19 crisis:
●        Fully remote until September 2020 followed by phased return to the office as appropriate based on government guidelines and staff consultation, taking account of individual circumstances such as vulnerability and caring responsibilities.
●        Up to £200 per person available for purchase of equipment to support home working.
●        Supportive approach to work arounds to caring responsibilities, such as through the use of up to 10 days of paid special leave, flexibility of hours, and other considerations relevant to each individual.
●        Online social events every three weeks with the chance to have fun with colleagues in different teams.
●        Regular opportunities to work with colleagues in different teams to improve culture whilst remote working, such as recent workshops to discuss equity, diversity and inclusion issues.
●        Socially distanced socials happening in different parts of London.
Long term offer:
●        Centrally located WeWork office with onsite drinks and snacks available free of charge
●        Access to cultural talks, events, pop-up sales, and a place to meet and socialise after work
●        Discounts at local cafes and restaurants in association with WeWork
●        Flexible working with options to work from home and remotely with most staff working at least two days a week from home
●        Contributory pension 3% employee and 5% employer
●        Life assurance x3 salary
●        Family friendly policies, particularly maternity pay
●        Training and development opportunities for individuals and cross-organisationally
●        25 days' holiday plus 2-3 non-contractual company days over the Christmas period
APPLICATION
Application is via the Applied system. Applications are name-blind as part of Start Network's commitment to equity, diversity and inclusion. Applications are assessed on the application questions and a CV, followed by an interview process. The questions are designed to help us find potential even if you don't have lots of experience. Please do not send CVs and cover letters as any applications not submitted via Applied will not be reviewed.
Any offer of employment is subject to relevant checks. Please refer to our privacy statement and candidate privacy notice regarding treatment of your data.
Start Network embraces diversity, promotes equality of opportunity and eliminates unlawful discrimination. We are an equal opportunities employer and treat every application on merit alone.  We particularly welcome applications from disabled, black, Asian and minority ethnic (BAME), and LGBT and non-binary candidates.  We offer a guaranteed interview scheme for disabled applicants who meet our minimum selection criteria.
Our roles are open to discussion about flexible working, which may include arrangements such as, formalised flexitime, fixed (non-standard) working hours, working from home.  While our team is office based, home working is part of our culture.  For part-time working and job-shares, please get in touch with us for a conversation about possibilities.
Role posted -
12:08pm, 10th Jul 2020 BST