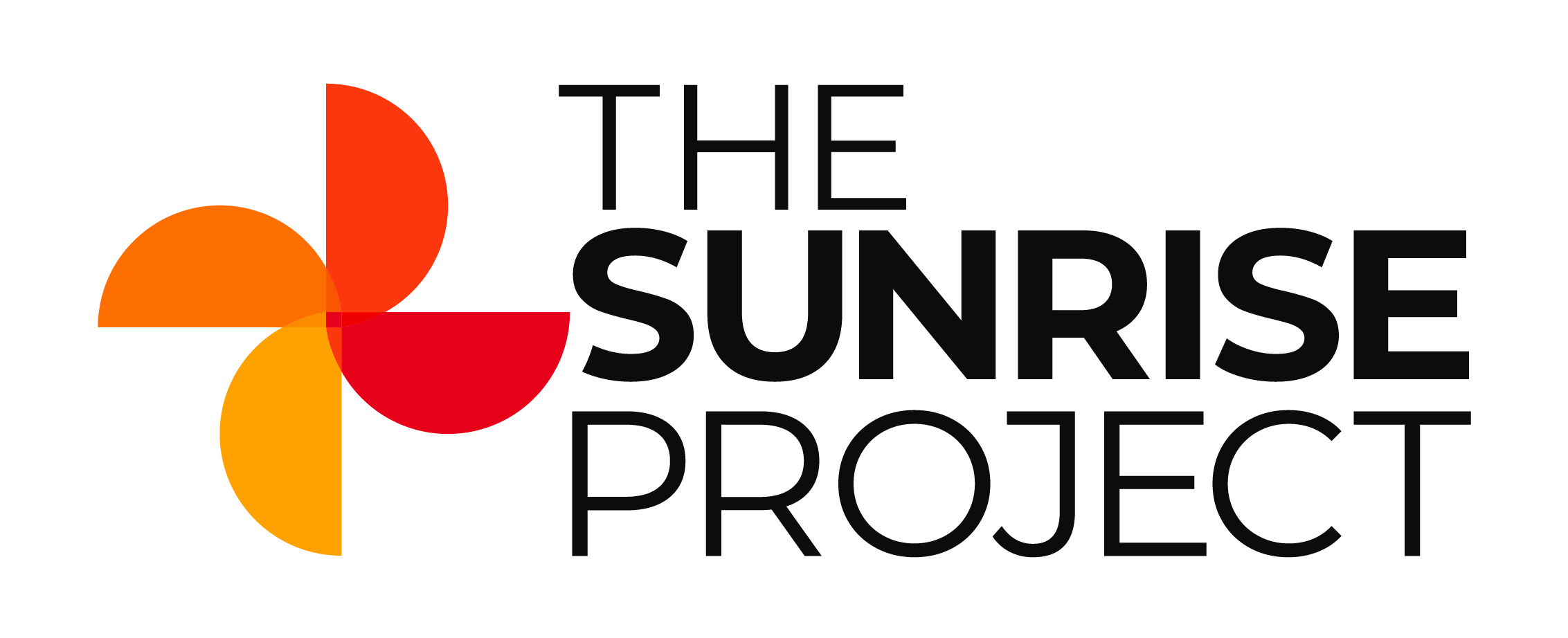 Community Growth Lead
The Sunrise Project
Employment Type
Contract
Full-time; Fixed Term of 12 months
Location
Remote · Australia
Salary
$88,000 - $100,000 (AUD)
full benefits listed below
Seniority
Mid-level, Senior
Closing: 11:59pm, 19th Sep 2023 AEST
Job Description
About Us
Driven by a passion to solve the climate crisis, The Sunrise Project is a team of experienced change-makers with a mission to scale social movements to drive the global transition beyond fossil fuels. With programs and staff in Australia, and affiliated programs in the United States, Europe and Asia, we have developed a unique model of grant making and campaigning that supports networks of organisations to drive powerful change towards our mission.
We have a dynamic and nimble organisational culture. We're serious about supporting our people to thrive as we tackle the urgent climate challenge.  We believe that a diversity of experiences and perspectives will help us build stronger strategies, teams and movements. We take the broadest possible view of diversity and encourage First Nations people, people of colour, people living outside of cities, people living with disabilities, neurodiverse, and LGBTQIA+ people to apply. We are continually working on becoming a better workplace for everyone.  Find out more here.
About the Program
WorkforClimate is a global Sunrise Project program, an initiative focused on building the climate movement inside the corporate sector, and helping employees drive ambitious climate action in the workplace. We are a small and lean team of passionate changemakers - some of us quit our corporate jobs to dedicate ourselves to playing our part in solving climate change, some of us were in the movement from the start. We bring our combined experience in brand strategy and digital marketing, content creation, program management, and systems-thinking to our approach to creating climate solutions. 
At WorkforClimate, our mission is to build a movement of climate-concerned professionals who are working inside companies to accelerate climate goals. We believe in the power of business to combat the climate crisis, and in the power of employees to influence their employers to do better. We believe that building employee power inside of corporations through advocacy can help create the conditions for change to push companies to do better on climate. We collaborate with partners and organisations across the climate movement globally to coordinate our campaigns.
Practically, we are building a community of climate champions (we call them climate intrapreneurs) and growing their ability to influence corporate climate action through community activities and development programs like our online Academy and forthcoming Fellowship program. Our community is currently predominantly made up of Australian members, but our intention is to grow across a variety of global regions. 
About The Role
The Community Growth Lead will build, manage and scale a thriving community of climate leaders working inside organisations. You will help us design a system that can enable community members to connect with each other, learn with and from one another, bond over common experiences and challenges, and ultimately, maximise their potential to move the needle on climate inside their companies.
About You
You are a natural connector and bring your energy and passion to facilitating group conversations, hosting online events, and helping people develop a sense of belonging to a group.  You bring experience in growing communities for impact, and whilst you may have the majority of the skills and experience outlined, you might still be on a trajectory of learning in the corporate climate action space.  You are comfortable working with ambiguity and a level of uncertainty as we are operating in a novel space and we don't have all the answers. You feel deeply connected to our mission and vision to accelerate corporate climate action by leveraging the power of employees. You are keen to learn more about the barriers and enablers to unlocking corporate climate action from the inside, and to support the creation of playbooks, tools and resources to build the power of our community
Key Responsibilities
Working closely with the Program Director and Head of Experience, leads the growth and engagement of the WorkforClimate community, by designing a growth strategy to reach and acquire new members into the community.

Onboards new community members and provides a sticky experience that makes them want to stay

Cultivates community by designing and delivering a range of strategic interventions to engage and support community members, including moderating discussions, catalysing working groups, and, planning and delivering community building events.

Manages the online platform that hosts our community (Disco) and designs the member experience within it. 

Builds the processes that will enable us to convert learning from community members into practical tools and resources that can support them. 

Evaluates and reports on community growth and engagement, providing recommendations based on insights.

Plays an instrumental part in creating the playbook for corporate climate leadership.

Aligns own work to Sunrise's mission, values and OKRs.
Required skills, knowledge and experience
Demonstrated experience in managing and growing communities of practice or similar types of programs (community building, social impact, systems change, leadership development etc). 

Exceptional interpersonal and communication skills (both written and verbal), and ideally, group facilitation skills. 

A solid understanding of the key drivers and impacts of climate change, and the role of businesses, with the ability to approach issues with a systems lens. 

A track record of building high trust relationships with a range of stakeholders including senior business professionals.

Excellent organisational, event and project management skills. 

An entrepreneurial approach and ability to take the initiative to test and learn. 

Ability to work autonomously and flexibly within a dynamic organisation.

A passion for taking action on climate change and a deep commitment to justice, equity, diversity and inclusion.

Job requirements 
You must have full working rights for Australia.  The Sunrise Project is unable to sponsor applicants for employment visas

Employment background checks are required

Attend local in-person events

Intermittent travel domestically with advanced notice may be required

COVID-19 vaccinations may apply in accordance with local legislation and/or Sunrise policy

Flexibility to adjust work hours to accommodate multiple time zones (with time-off in-lieu for out-of-hours work)
How Sunrise supports its staff
The Sunrise Project is committed to creating a workplace that supports our staff to do their best work and develop professionally. We have the following in place to help us achieve that, noting pro rata will apply for part time staff:
Superannuation 12.5%

Birthday leave (if it's your birthday, you get a day off)

Solidarity and community leave 1 week p.a

Cultural leave (floating & additional public holidays)

Gifted leave (over Christmas and New Year)

Paid Parental Leave that is gender-neutral & inclusive of all types of families, incl. Parental Return To Work & Keeping In Touch Program

Life Leave (up to 40 days p.a. for significant personal reasons)

Flexible Working Policy

Employee Assistance Program

VIDA - An AI tool to support your health and wellbeing.

A range of generous Allowances:

Workspace Benefits incl: Macbook & accessories, initial $2,000 for home workspace and IT equipment + $800 every 2 years + up to $75/mth phone/data/internet.

Shared office support

Higher Duties 

Regular all-org and team meetings & retreats

Learning & Development Program incl. a professional development budget for you

Coaching & manager support with regular 1:1 meetings

Annual performance & development reviews with 360 feedback

A co-developed work plan to ensure clarity on your role & key responsibilities

We provide our staff with a voice on issues that concern them via consultation, eg JEDI caucuses, working groups, slack channels, surveys and meetings.
How to apply for this job
We recognise that racism, sexism, ableism, homophobia, classism and other forms of discrimination creates structural barriers that impact opportunities to formal education and experience. When assessing candidates we look at more than the jobs you've been paid to do but the range of ways you've picked up skills and knowledge throughout your life. This is why we assess candidates on how well they respond to application questions and don't require a cover letter.
We've also created a tip sheet to help candidates understand our particular recruitment process and maximise the success of their applications: VIEW TIP SHEET HERE.
Removing bias from the hiring process
Applications closed Tue 19th Sep 2023
Removing bias from the hiring process
Your application will be anonymously reviewed by our hiring team to ensure fairness
You'll need a CV/résumé, but it'll only be considered if you score well on the anonymous review
Applications closed Tue 19th Sep 2023