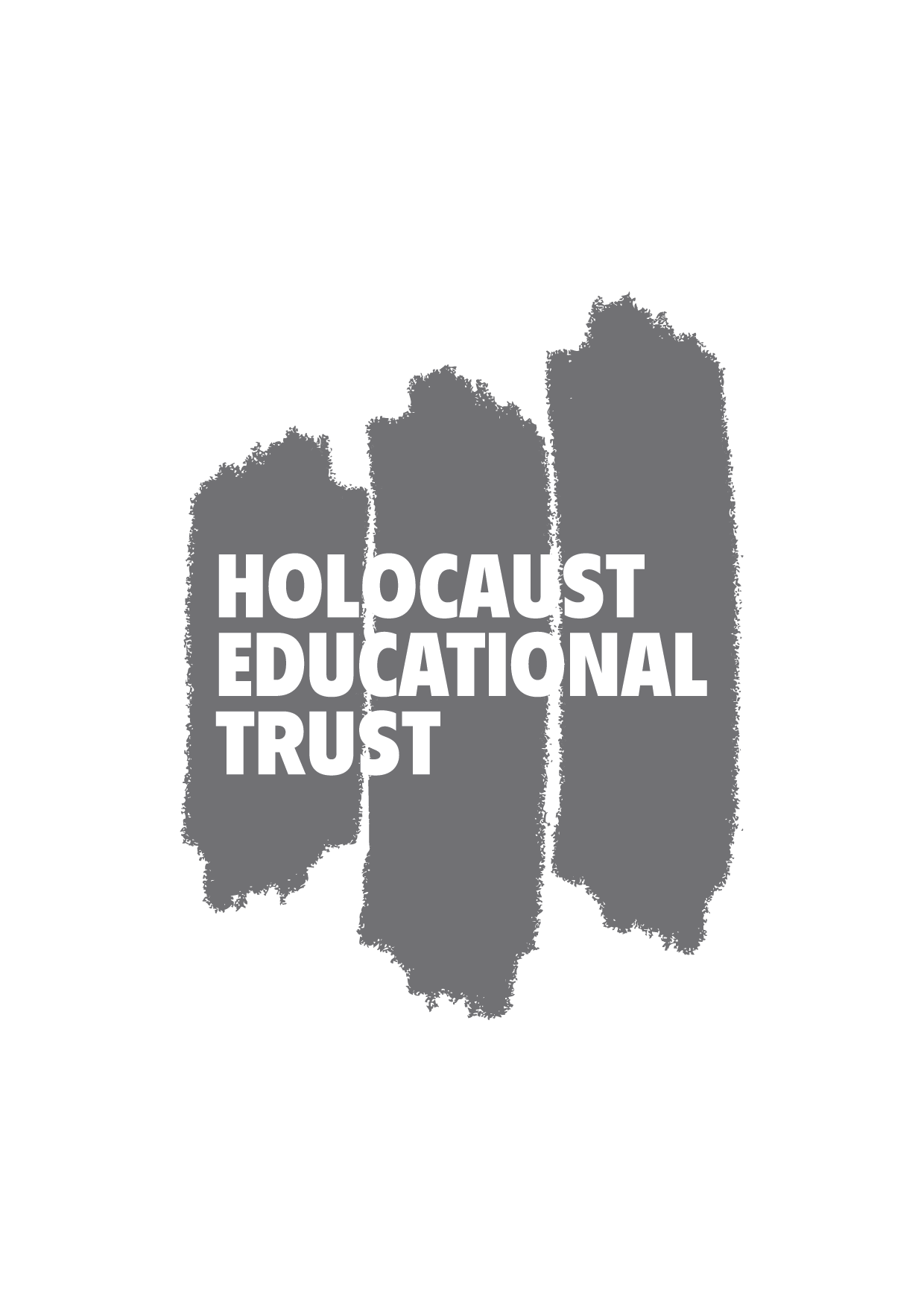 Lessons from Auschwitz (LFA) Support Officer
Holocaust Educational Trust
Salary: £21,000 - £23,000 (Fixed term contract until 31 March 2022, extension subject to funding)
Location:

Westminster, London. Hybrid working currently in effect. There is an expectation to work in the office on a regular basis (1 or 2 days/week). Candidate will also travel around the UK and to Poland on average 4 times a year when in person projects resume.

Closing: 12:00pm, 10th Nov 2021 GMT
Role posted - 4:39pm, 28th Sep 2021 BST
Job Description
The Holocaust Educational Trust team is made up of hard working, energetic people who are passionate about our mission to educate every person from every background in the UK about the Holocaust and its contemporary relevance. We believe that the Holocaust must have a permanent place in our nation's collective memory. We work across the UK, providing a wide range of educational programmes.
The Lessons from Auschwitz and Lessons from Auschwitz Online Projects are courses for 16–18 year old students delivered throughout the UK. The project has taken over 42,000 students and teachers to the Nazi concentration and death camp Auschwitz-Birkenau. While our in person project includes a one-day visit to Poland, both our onsite and online projects aim to increase knowledge and understanding of the Holocaust and to signal what can happen if prejudice and racism become acceptable. Students then pass on the lessons they have learned to their community. The projects have been described as 'life changing' and can leave an unforgettable emotional and educational mark on participants.
As a Support Officer you would assist the LFA team to ensure the smooth running of the projects. To join this team would be an opportunity to join a world recognised Project, that is used as a benchmark for excellence in Holocaust education worldwide.
The Lessons from Auschwitz (LFA) Support Officer should have these skills:
· Organised
· Flexible and Calm under pressure
· Able to multi-task and prioritise
· Self-starter and able to work in a team
· Excellent written and spoken communication skills
In your first 6 months, you'll:
Assist the Lessons from Auschwitz Project team by:
1. Being the first point of contact for enquiries coming into the LFA Team by monitoring post, telephone and email enquiries, working with members of the team to reply quickly and appropriately
2. Assisting in processing LFA applications
3. Tracking expenses and sending invoices
4. Compiling reports and statistics relating to the LFA Project, and collating participant feedback after each project
5. Managing and updating a database of educational contacts
6. Using Mailchimp to send mass emails about the Lessons from Auschwitz Project
7. Providing logistical assistance on LFA visits up to three times a year, and at LFA Online Live Sessions
8. Ensuring all staff and educators are background checked
9. Organising internal meetings and taking minutes
10. Ordering stationary and educational resources
11. Providing general administrative assistance
12. Carry out any other reasonable request from the Lessons from Auschwitz Project Manager, Chief Executive or member of the Senior Management Team.
After 6 months in post, we'd expect you to:
Know the workings of the LFA Project

Assisted the Project Coordinators with the smooth running of courses

Have worked a logistics role at Online Live Sessions

Know how the LFA finance systems and processes work
Like the rest of the Holocaust Educational Trust team, you will also benefit from:
Flexible working – staff have the flexibility to work their contracted hours around the core hours of 10am – 4pm and are able to make flexible working requests that will be assessed on a case by case basis.
Annual leave - 22 days annual leave each year plus bank holidays. This increases by one day after 2 years continuous service and is capped at 25 days annual leave plus bank holidays.
Office Closure days - The office will be closed on the Jewish High Holy Days of Rosh Hashanah and Yom Kippor when they fall on a weekday. It will also be closed from Christmas Day, up to and including New Years Day.
Enhanced Maternity/Shared Parental/Adoption leave packages for employees with more than eighteen months service
Enhanced Paternity/Partner leave policy
Pension - Following the successful completion of the probationary period, employees are automatically enrolled into our pension scheme.
Private medical insurance – this is a taxable, opt in benefit.
Sick Pay
Life assurance -This benefit pays out 4 times an employees annual salary to their nominated person should they pass away during employment.
Income Protection - Following the successful completion of the probationary period, employees are automatically enrolled into our income protection scheme that pays the employee 60% of their salary if they are unable to work due to long term sickness.
Employee Assistance Programme - a confidential employee benefit designed to help you deal with personal and professional problems.
Season ticket loans
Next steps:
In order to apply, interested candidates should complete the assessment. Based on the assessment scores, shortlisted candidates will then be brought through to the next phase, which will include a task to be completed on Excel and an interview.
Removing bias from the hiring process
Your application will be anonymously reviewed by our hiring team to ensure fairness
You won't need a CV to apply to this job
Applications closed Wed 10th Nov 2021
Removing bias from the hiring process
Your application will be anonymously reviewed by our hiring team to ensure fairness
You won't need a CV to apply to this job