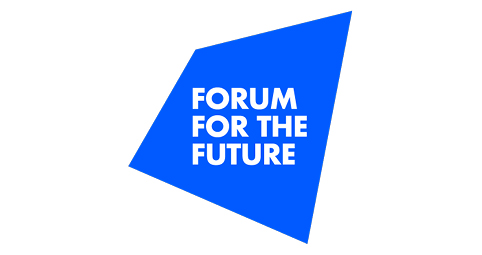 Associate Director, Climate Change
Forum for the Future
Team: International
Grade: Associate Director
Salary: Sector competitive pay and benefits
Location:

Mumbai (remote work during the covid pandemic)

Closing: 1:50pm, 13th Jan 2021 IST
Role posted - 2:27pm, 8th Dec 2020 IST
Job Description
Do you want to shape a more sustainable and just future? Are you frustrated by siloed and shallow action on the climate emergency?  Do you have ideas on how it can be different?
We are looking for an inspiring and outcomes-oriented Associate Director to lead our work on climate change globally and be responsible for developing our overall impactful strategy commensurate with the 1.5 degree challenge. This is a unique opportunity to reshape narratives, ambition and practice on climate action, and influence how change happens.
About us
Forum for the Future is a leading international sustainability non-profit. For over 20 years we've been working to accelerate the shift to a just and sustainable future by transforming the systems we live in.
We specialise in addressing critical global challenges – from keeping global warming within 1.5 degrees to ensuring more sustainable food systems, value chains and livelihoods – by working in partnership with business, governments and civil society to catalyse change.
Together we can reinvent the way the world works.
Our approach to change
Forum for the Future has a distinctive approach to driving change. We are not quick 'problem solvers' with specific technical fixes. We are skilled in diagnosing problems, including the hidden challenges, identifying routes to change, building a collaborative vision of a better future, and taking stakeholders on a journey. That way we combine practical action with a transformative pathway. We find that silo solutions don't work, so we help people to work on changing an entire system. We focus on the future horizon and signals of change, so as to influence the steps taken today and tomorrow. We are deploying these skills, our willingness to question, our international footprint, and our deep track record and trusted relationships, to keep the planet within 1.5 degrees of global warming.
Our people
We are a multi-cultural team of 70+ people, with offices in London, Mumbai, New York, and Singapore. We continue to grow our programmes of work across Asia and the United States.  Forum brings together people from multiple disciplines - from ecology to human rights, and design to sociology - as change designers and strategists. This posts sits in the small international team, which includes a lead for each of our 3 global challenges, and works across all the geographical offices.
Our work environment
We believe in being courageous, adaptive, inquisitive, respectful, empathetic and playful. You can read more about our organisational values here. These values help build our common culture, shape our shared purpose and guide us in all actions and decisions.  We are inspired by the world in which we live and those with whom we share it and seek to act justly in all we do.
We enjoy working in teams, collaborating, and learning from each other. We are a dynamic, flexible and supportive team of people who care about each other's wellbeing and the world around us.
At Forum, we aspire to foster positive team spirit and to provide the best possible working environment for all our staff; one that is based on the highest standards of ethics, honesty, integrity, openness and transparency.
We are an inclusive organisation that encourages applications from across our diverse communities. We're committed to building a team of capable and thriving people from all walks of life.
Role in a nutshell
This Associate Director (AD) role is our Climate Lead. The role will lead our work on climate change globally, working with teams in Mumbai, Singapore, London and New York, with programmes covering our three geographic regions - Asia, Europe and the Americas. The post holder will be responsible for developing overall impactful strategy commensurate with the 1.5 degree challenge, and lead the development of our next 3 –year strategy during 2021, to run from 2022. 
The AD heads up the 1.5 degree strategic workstream and community of practice that consolidates and shapes our wide ranging work related to the climate emergency. This role will develop and lead flagship projects, ensuring we deploy cutting edge practice and the best of Forum's systems change skills, to deliver high quality programming with impact.  It will ensure climate considerations are effectively addressed across our work, and adapt our approach to changing context and needs. All this will be done in collaboration with the Forum team, our affiliates and our partners.
The Climate Lead will build on a rich and highly-regarded track record of Forum in catalysing ambitious climate action, both through multi-stakeholder initiatives and through 1:1 work with organisations on transformation. The aim is to further extend our work to deliver a just and regenerative future, building new programmatic areas within the climate portfolio.
About you
We recognise and value diverse experiences that people bring to work. We are keen to hear from people from any relevant professional background who believe in our purpose, share our values, and will bring their skills, expertise and desire to enact change.
To succeed in this role you will have:
●      passion for sustainability and a just, regenerative future
●      high level of expertise in the deep-rooted drivers of and solutions to climate change - including systemic approaches
●      deep knowledge of net zero strategies and their application in different sectors and contexts
●      good understanding of climate issues, implications and actions across at least 2 of the following and an ability to apply knowledge to the others: renewable energy, sustainable and regenerative agriculture, circular economy, sustainable apparel and textiles, innovative business models, climate justice,  climate finance, and just transitions
●      demonstrated ability to lead the shaping of strategy, agreement of priorities, the follow through into implementation and the understanding of impact
●      knowledge of business actions on climate change, strengths, weaknesses and trends and experience of engaging with business leaders on climate action, as well as understanding of how climate strategies interact with wider sustainability issues and social justice issues
●      experience of applying tools, methodologies or working processes that create systems change. This might include applied systems thinking, design, futures, transformational learning, social innovation, collaboration, sustainability transitions
And to further thrive in this role you will be:
●      an effective communicator, writer, presenter and speaker able to engage effectively with different audiences and clearly communicate complex climate information to non-expert audiences in a way that compels action
●      a strong networker (essential) with a recognised personal profile in the area (desirable)
●      adaptable and resilient in the face of complexity and uncertainty that we're working with
●      able and willing to juggle working across a number of different projects, teams and timezones
●      effective at highly distributed and networked ways of working, and skilled at using digital platforms
●      you enjoy working with people from different cultures and across geographies and your preferred ways of working are embodied by Forum's values (being courageous, adaptive, empathetic, inquisitive, playful and respectful).
If you do not meet all of the requirements outlined in the job description but still believe you have the right mix of skills and experience to thrive in this role and further Forum's ambitious goals for change, we encourage you to apply.
In return, we offer a unique opportunity to be at the forefront of systems thinking and change making. We work as a close knit, dynamic, and supportive team. We offer various opportunities for flexible working to help you manage your work life balance.
To find out more about this vacancy, please download and read the full job description here.
To be considered for this vacancy, please complete the application form by the stated deadline.
We look forward to hearing from you!
Application process
We use the Applied platform because it is designed to reduce bias in our recruitment process. To apply for this job, we ask you to answer a few work-based questions, which are based on the job description and the capabilities of the person we're seeking. Your answers will be randomised and anonymously scored by members of Forum's selection panel who will be using a structured review guide. Our initial selection is based on how you answer these questions, rather than looking at your CV/resume. Candidates with the top scoring answers will be invited to a structured interview where you get to meet our recruitment team. At the interview stage you will be asked questions that reflect the role and may also be asked to complete a work-based task, so you have the chance to demonstrate your skills.
The Applied platform includes instructions on how to use the portal. Once you start your application you will be presented with a dashboard which helps you to track your progress and reminds you of the closing date for the application. As you complete sections you can draft and save your responses to review and submit when you are ready to (as long as you're within our required application deadline).
Please note
Some of the personal data you provide to Applied when you apply for a role with Forum for the Future will be passed on to us for the purposes of (a) reviewing your application; (b) inviting you for interview; and/or (c) offering you a job and getting you set up as an employee. For full details on how we collect and use your personal data please visit our privacy notice here.
If your application is not successful, any personal data provided to us by Applied (including any personal data relating to equal opportunities monitoring as set out above) will be retained by Forum for the Future for no longer than 12 months after the application deadline has passed, at which point your personal data will be securely deleted. We only keep your information for that period in order to allow us to comply with relevant legal obligations.
Equal Opportunities
Forum for the Future wholeheartedly supports the principle of equal opportunities in employment. We promote and support equality, diversity and inclusion both in our own workplace and through our work with our partners and the wider public.  We actively support and promote diversity as an essential component of sustainability, and as a key element of our organisational values.  We oppose all forms of unlawful or unfair discrimination on the grounds of colour, race, nationality, ethnic or national origin, gender, marital status, sexual orientation, age, disability, caste, religion or belief. We encourage applications from under-represented groups, including those who identify as disabled, LGBTQ, ethnic minorities, and come from diverse social and educational backgrounds.
Removing bias from the hiring process
Your application will be anonymously reviewed by our hiring team to ensure fairness
You'll need a CV/résumé, but it'll only be considered if you score well on the anonymous review
Applications closed Wed 13th Jan 2021
Removing bias from the hiring process
Your application will be anonymously reviewed by our hiring team to ensure fairness
You'll need a CV/résumé, but it'll only be considered if you score well on the anonymous review
Applications closed Wed 13th Jan 2021