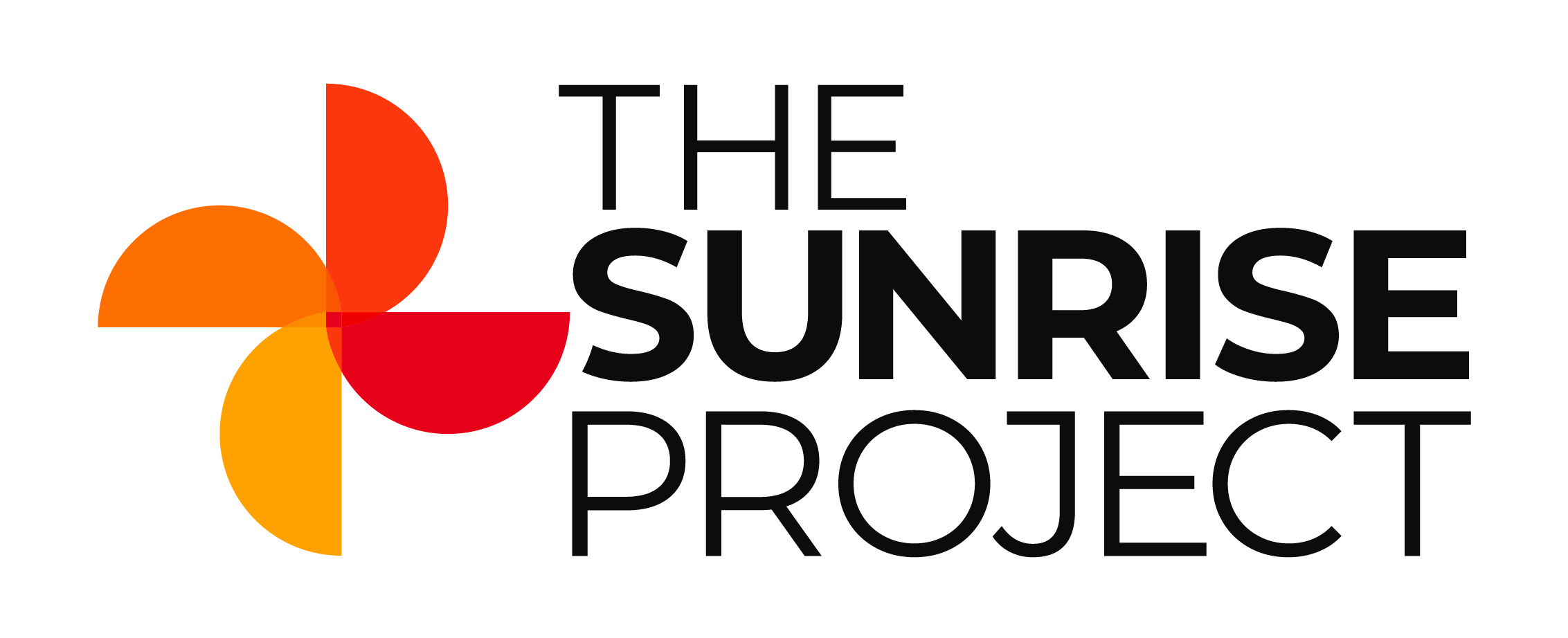 Senior Communications Campaigner
The Sunrise Project
Team: Global Finance Program
Grade: Level 5
Salary: Euro €58,000-€72,000; Salary will be adjusted based on local market equivalencies of successful candidate
Location:

Remote in Europe; slight preference for candidates based in Germany, France, Netherlands, U.K

Closing: 11:59pm, 8th Mar 2023 GMT
Job Description
The Sunrise Project is looking for two experienced and creative communications professionals based in Europe to provide support for our international climate campaigns that are aiming to shift financial institutions out of fossil fuels.
Start date: May/June 2023
About The Roles
Working with Sunrise Project campaign leads and our network partners, one Senior Communications Campaigner will lead the development and execution of the communications strategy for our campaigns to shift the insurance industry away from fossil fuels and toward clean energy while the other will lead the development and execution of the communications strategy for our campaigns to shift the investment industry away from fossil fuels and toward clean energy. So in short, we have one role for our Insurance team and one for our Investors team.  
We support networks of organisations to work together to achieve outcomes that would not be possible alone and all roles at Sunrise actively support the capacity building of these networks and partners.
About You
You're an experienced communications professional with the ability to tell simple, powerful stories that synthesize complex issues and cut through a crowded media landscape. While you're skilled at developing big picture strategy, you also enjoy the nitty gritty of delivering on the strategy, turning around copy quickly and relentlessly pitching to journalists. You're a team player with excellent interpersonal communications skills and the ability to work effectively with our partner groups to support them to do their best work. You're passionate about solving the climate crisis and winning campaigns. Ideally, you have an economic or finance background by education or experience.
Key Responsibilities
Developing & implementing communications strategies
Brings a communications perspective to campaign planning, and works with other communications specialist in Sunrise to act on opportunities and address gaps to strengthen the broader climate movement.

Proactively identify opportunities and moments to tell the complex story of target's role in solving the climate crisis in simple and effective ways;

Create and understand campaign frames, messages, and talking points on different leading targets;

Track breaking news stories relevant to our campaign and help campaign teams decide if and how to respond;

Work with digital campaigner to determine target audiences and channels best suited for our campaign messages. Support digital campaigner in creation of impactful communications materials for social media including web, blogs, short videos, infographics, and other visual assets.
Closely advise network partners on a communications strategy that benefits our shared goals;

Produce messaging briefs/narratives for our network of partners around important events and campaign moments;

Onboards, orients, and manages additional communications capacity as needed including managing consultants and contractors as required
Align personal work plan and OKR's with Sunrise's mission and values.
Supporting partners in delivering strategic communications work
Building and maintaining relationships with communication staff at key partner organisations;

Strategises with partners and provides guidance in developing tailored and nuanced tactics and content, to ensure collaborative effort is focussed towards shifting the narrative towards the achievement of campaign goals.
Engaging with and pitching to media
Engages with a range of media by building and maintaining strategic relationships with journalists, developing and pitching media stories to mainstream and niche finance industry media outlets.

Drive rapid response to breaking stories, including coordinating network response, developing materials that maximise opportunities, and sustained follow-up.
Creating campaign communications materials
Create, or oversee creation of, campaign communication materials including media releases, newsletters, website content, reports, and messaging documents to guid the messaging of our network partners on key issues
Required skills and experience    
Experience within a similar communications/media role or related role including unpaid, grassroots or lived experience

Strong and proven ability to coordinate and strengthen media work across many parties

Mastery of communications strategy and storytelling.

Proven ability to develop mission-driven plans to reach target audiences & achieve results

Strong writing and editing skills, with an ability to understand and analyse complex policy issues and communicate them clearly and compellingly to targeted audiences

Media relations experience including pitching and landing top-tier media

Willingness to learn and develop expertise in finance and the investment industry

Experience managing projects and navigating coalition spaces

Well developed interpersonal, collaboration, influencing, negotiation and relationship building skills.

A passion for action on climate change and a commitment to social justice
Job requirements
An eligible candidate must have full working rights in the country in which they are applying to work from. The Sunrise Project will not sponsor applicants for employment visas. 

Employment background checks may be required.

Intermittent travel with advanced notice may be required.

COVID-19 vaccination requirements may apply in accordance with local legislation and/or Sunrise policy
How Sunrise supports its staff
The Sunrise Project is committed to creating a workplace that supports our staff to do their best work and develop professionally. We have the following in place to help us achieve that, noting that benefits listed may vary in accordance with the Professional Employment Office (PEO) we engage with for this role.
Statutory benefits and entitlements of the country in which you are employed.

Sunrise may provide additional benefits, where in-country entitlements are less than our standard package, where applicable including:

Birthday leave (if it's your birthday, you get a day off)

Solidarity and community leave up to 1 week p.a.

Floating public holidays (cultural leave)

Gifted leave (over Christmas and New Year)

Flexible work policy

Employee Assistance Program
Additionally, our offering includes:
A commitment to your professional development (up to $2000 per annum)

Coaching and management support with regular 1:1 meetings

Performance reviews and feedback to support you and the team to reflect and grow

A co-developed initial 3 month work plan to set goals and provide clarity on your role and responsibilities
How to apply for this job

We recognize that racism, sexism, ableism, homophobia, classism and other forms of discrimination creates structural barriers that impact opportunities for formal education and experience. When assessing candidates we look at more than the jobs you've been paid to do but the range of ways you've picked up skills and knowledge throughout your life. This is why we assess candidates on how well they respond to application questions. Please have a CV but no need to write a cover letter/writing sample.
Removing bias from the hiring process
Your application will be anonymously reviewed by our hiring team to ensure fairness
You'll need a CV/résumé, but it'll only be considered if you score well on the anonymous review
Applications closed Wed 8th Mar 2023
Removing bias from the hiring process
Your application will be anonymously reviewed by our hiring team to ensure fairness
You'll need a CV/résumé, but it'll only be considered if you score well on the anonymous review
Applications closed Wed 8th Mar 2023