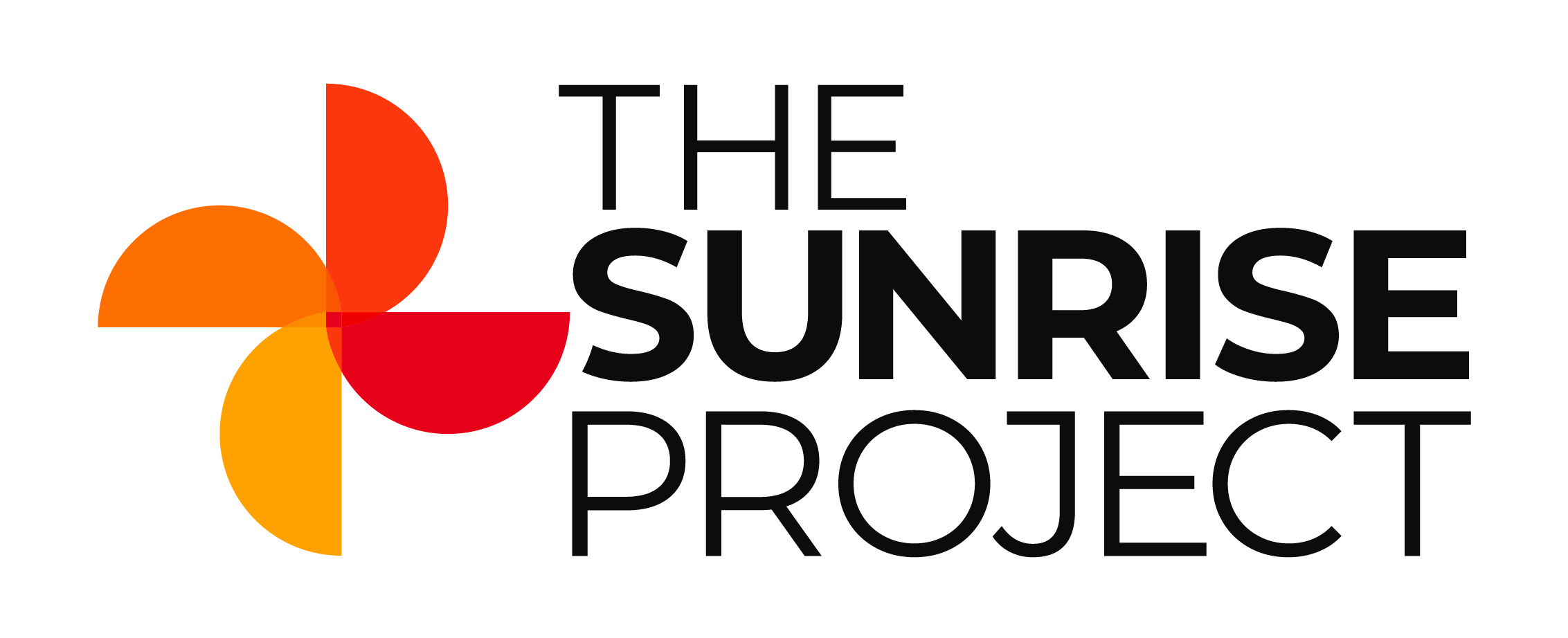 Research Lead, Energy Transformation
The Sunrise Project
Employment Type
Contract
Full-time, Fixed term: 18 months
Location
Remote · Australia
Remote in Australia; Sunrise's Sydney, Melbourne, Newcastle offices or remote working
Salary
$111,000 - $120,000 (AUD)
Salary offered will align with skills, knowledge & experience, noting our generous benefits below
Team
Australian Strategy & Research
Seniority
Mid-level, Senior
Closing: 11:59pm, 27th Nov 2023 AEDT
Job Description
About The Role
The Australian electricity sector is in a time of massive change as it transitions to 100% renewable generation. This transition is both vital and incredibly complex: involving huge shifts in how we generate, transmit, store and consume energy. The electricity sector is also notoriously jargon and data heavy. 
This vital research role will support the Sunrise Project and its movement partners to navigate the complexities of the Australian electricity sector by providing a digestible and accurate understanding of the current rate of the transition to 100% renewables and the key rate limiting factors. These insights with enable the development of campaign strategies to accelerate the pace of the transition. 
A central focus of the role will involve determining the pace and scale at which renewable generation, storage and transmission projects are being built. This will then be compared against what is required to meet government targets and to ensure that Australia is transitioning off fossil fuels as quickly as dictated by climate science. 
About Us
Driven by a passion to solve the climate crisis, The Sunrise Project is a team of experienced change-makers with a mission to scale social movements to drive the global transition beyond fossil fuels. With affiliated programs and staff in the United States, Europe and Asia, we have developed a unique model of grant making and campaigning that supports networks of organisations to drive powerful change towards our mission.
We have a dynamic and nimble organisational culture. We're serious about supporting our people to thrive as we tackle the urgent climate challenge.  We believe that a diversity of experiences and perspectives will help us build stronger strategies, teams and movements. We take the broadest possible view of diversity and encourage First Nations people, people of colour, people living outside of cities, people living with disabilities, neurodiverse, and LGBTQIA+ people to apply. We are continually working on becoming a better workplace for everyone.
About You

You are deeply curious, enjoy getting into the heart and details of research and are open to sharing your knowledge, analysis and insights.  You are keen to support our strategists and partners, thus ensuring that our programs and strategies are both ambitious and focused on achieving our goal of accelerating a global transition from fossil fuels to renewable energy.  
A typical day will see you undertaking a mixture of self-directed research and collaborating with campaign strategists and communications experts across our network. Your work will focus on assessing and scrutinising the state of the transition of electricity generation in the National Electricity Market to 100% renewables: from reviewing the pipeline of proposed new generation projects to assessing the potential consequences of a state government's new energy policy. The work is truly multidisciplinary, it'll see you delving deep into data, considering how to communicate your insights in the most compelling (and accurate) way, conducting substantial investigative projects and providing rapid-response support. 
The role could suit individuals with a wide range of backgrounds and interests from energy policy analysts to electricity systems engineers to data journalists. For us, however, your passion for the work, appetite for learning about new fields and issues and desire to have an impact by empowering others with insightful and robust research are far more important than your past roles and any academic qualifications.
Key Responsibilities
Maintain an understanding of climate-safe pathways for the transformation of electricity generation in Australia to 100% renewables, keeping abreast of leading models and studies including AEMO's Integrated System Plan. 

Develop a deep understanding of the status of the transition of the National Electricity Market to 100% renewables with a focus on the pace and scale of the build of renewable energy, storage and transmission projects plus the role that energy efficiency, DER and demand response can play in this. 

Navigate, assess and compare state and federal renewable energy targets and relative progress against them, scrutinising their ambition and achievability.

Combine your understanding of progress deploying renewable energy generation (technical and economic), the pace that's required by climate science and the level of government ambition, to produce an understanding of the status of the energy transition in Australia, its key enablers and limiters and key intervention points to increase the pace. 

Provide rapid technical support to the Sunrise Project's partners in the Australian climate movement (with a focus on state-level organisations) on complex aspects of energy policy reform.

Lead the communication of research results, by translating complex research into accessible, insightful findings that empower Sunrise colleagues, movement partners and diverse public audiences, through the production of research reports, data visualisations and via presentations in a wide range of forums. 

Participate in strategy development processes by empowering colleagues with research insights and leading the design and development of research projects to meet program objectives.

Develop a network of experts spanning corporate, advocacy and academic sectors, drawing on their insights to inform our work and, where appropriate, establishing collaborations and commissioning research (including defining ToR, managing contractors and assessing deliverables).

Required skills, knowledge and experience    
Demonstrated ability to understand the National Electricity Market at a technical (and, ideally, economic) level

Demonstrated ability to understand state and/or federal energy policies, and to interpret and translate their implications for the pace of the energy transition

An understanding of the factors governing renewable energy project economics and investment decisions (including the commercial complexities of newer and emerging technologies like batteries/CER).

Advanced skills across spreadsheets, data analysis and data visualisation is required

Highly developed research, investigative, numerical, analytical and reporting skills, with a strong inclination towards detail and accuracy

Well-developed verbal, written and visual communications skills with a strong ability to synthesise, distil and communicate complex technical information to non-technical audiences

Flexible and creative disposition including the ability to work outside areas of expertise

Well-developed interpersonal, collaboration and relationship building skills particularly with people from a diverse range of different work experiences and backgrounds, including technical issue experts 

A deep passion for and demonstrated commitment to action on climate change and a commitment to social justice
Desirable skills, knowledge and experience   
Experience outsourcing and commissioning external research including managing technical projects is desirable
Job requirements 
You must have full working rights for Australia.  The Sunrise Project is unable to sponsor applicants for employment visas.

Employment background checks may be/are required.

Intermittent travel domestically to attend in person meetings and other events will be required.

COVID-19 vaccinations may apply in accordance with local legislation and/or Sunrise policy
How Sunrise supports its staff
The Sunrise Project. is committed to creating a workplace that supports our staff to do their best work and develop professionally. We have the following in place to help us achieve that, noting pro rata will apply for part time staff:
Superannuation 12.5%

Birthday leave (if it's your birthday, you get a day off)

Solidarity and community leave 1 week p.a

Cultural leave (floating & additional public holidays)

Gifted leave (over Christmas and New Year)

Paid Parental Leave that is gender-neutral & inclusive of all types of families, incl. Parental Return To Work & Keeping In Touch Program

Life Leave (up to 40 days p.a. for significant personal reasons)

Flexible Working Policy

Employee Assistance Program

VIDA - An AI tool to support your health and wellbeing.

A range of generous Allowances:

Workspace Benefits incl: Macbook & accessories, initial $2,000 for home workspace and IT equipment + $800 every 2 years + up to $75/mth phone/data/internet.

Shared office support

Higher Duties 

Regular all-org and team meetings & retreats

Learning & Development Program incl. a professional development budget for you

Coaching & manager support with regular 1:1 meetings

Annual performance & development reviews with 360 feedback

A co-developed work plan to ensure clarity on your role & key responsibilities

We provide our staff with a voice on issues that concern them via consultation, eg JEDI caucuses, working groups, slack channels, surveys and meetings.
How to apply for this job
We recognize that racism, sexism, ableism, homophobia, classism and other forms of discrimination creates structural barriers that impact opportunities to formal education and experience. When assessing candidates we look at more than the jobs you've been paid to do but the range of ways you've picked up skills and knowledge throughout your life. This is why we assess candidates on how well they respond to application questions and don't require a cover letter.
Estimated Hiring Timeline
Applications close = Nov 26th

Round 1 Interviews = Dec 4 to Dec 7

Round 2 Interviews = Dec 11 to Dec 15

Reference Checks = Dec 13-19

Offer = Week of Dec 18
Removing bias from the hiring process
Applications closed Mon 27th Nov 2023
Removing bias from the hiring process
Your application will be anonymously reviewed by our hiring team to ensure fairness
You'll need a CV/résumé, but it'll only be considered if you score well on the anonymous review
Applications closed Mon 27th Nov 2023