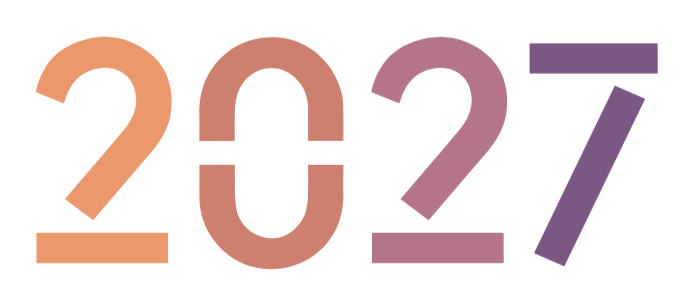 2027 Associate Scotland (2021)
2027
Team: One of our 2027 host organisations in Scotland
Salary: £23,000
Location:

Placements will take place in leading foundations across Scotland

Closing: 1:00pm, 24th Mar 2021 GMT
Role posted - 12:53pm, 18th Jan 2021 GMT
Job Description
DETAILS
Hours: Typically 9am – 5pm with some flexibility according to the requirements of your host organisation
Contract: Fixed term, 12 months commencing July 2021
ABOUT 2027
2027 is a 12-month, salaried job and professional development programme, which gives talented people from working-class communities the tools to become a leader in grant-giving organisations.
At the heart of 2027 is a paid 12-month job at a leading foundation or trust. A grant-giving organisation such as a foundation or trust is a charity that funds individuals or other organisations to run projects that positively impact the community.
As part of the programme, you'll be employed full time in a grant-giving role, with one of our dynamic host organisations in Scotland. You'll deliver brilliant work to improve the communities they serve, whilst receiving a salary over the year of £23,000.
Alongside your placement, you will take part in an extensive professional development programme, led by industry experts. You'll come together regularly with your fellow associates and leaders in the sector to take part in facilitated learning, network and explore key aspects of the grant-giving sector to develop your knowledge, understanding and skills.
PERSON SPECIFICATION
To apply for 2027 you must meet the following eligibility criteria. Please note that we can make exceptions on a case by case basis. If you do not meet the eligibility criteria but believe we should consider your application please email 2027@koreo.co.
Experience: You must have at least 2 years of experience working in the community, for example in a frontline role either in a job or through volunteering. This could be for example, as a teaching assistant, nurse practitioner, social worker, PCSO, community worker etc.
You will also self-identify as being from a working-class community.
Skills: You will have the ability to use basic IT software packages (eg. Microsoft Office or equivalent).
Qualities: There will be a number of grant-giving roles available at various foundations. That said, there are 8 qualities which we believe are core to you succeeding on the programme. Through our selection process you will be assessed against the following criteria:
Community and customer focus

Communicate with impact

Build positive relationships

Resilient

Motivated to achieve results

Innovative and entrepreneurial

Adaptable

Commitment to personal development
More information about the qualities we look for are available on our website at www.2027.org.uk/for-participants.
KEY BENEFITS
Up to £23,000 salaried job where you'll gain direct experience in a grant-giving role with a leading host foundation or trust.
Alongside your placement you will take part in the 2027 development programme, through which you will work with each other and the 2027 partners on your own development and leadership in the context of the grant making sector. The programme focuses on the self, the sector and community. It is designed to support you not only to translate all your experience and ability into becoming a good grant maker, but also to help you understand, explore and ultimately be part of changing the funding sector.
You'll develop relationships with like-minded peers and key leaders in foundations and trusts, building your profile and knowledge of the sector.
At the end of the 12-month programme you will have the experience and skills you need to prepare for a decision-making position in a foundation or trust to influence real change in communities
In a grant-giving role, you will manage part of a host organisation's grant portfolio and work to find fantastic new partners for your host organisation to work with. You'll keep the trustee board updated on the foundation portfolio, make clear and confident funding recommendations, and analyse foundation performance to identify improvements. You will work with your foundation's funder, to inspire their employees about the foundation's work. You will also be responsible for ensuring the foundation meets all relevant legislative and compliance requirements. You will represent the foundation externally and apply learning from outside to your work at the foundation.
You will join one of our host organisations who are located across Scotland. You'll get to tell us your specific location preferences when you apply.
APPLICATIONS TIMELINE
Applications open: 18th January-31st March 2021.
To apply, click on the orange button on top right of this page.
Thinking of applying but want to find out more about the programme? Sign up to our webinar on 17th February 2021 to hear from 2027 Associates about their experience applying to and being on the programme: https://us02web.zoom.us/meeting/register/tZIlcOuprTgjGNcDIq9LPae-qGWCEa_IRiZn
Removing bias from the hiring process
Your application will be anonymously reviewed by our hiring team to ensure fairness
You won't need a CV to apply to this job
Applications closed Wed 24th Mar 2021
Removing bias from the hiring process
Your application will be anonymously reviewed by our hiring team to ensure fairness
You won't need a CV to apply to this job