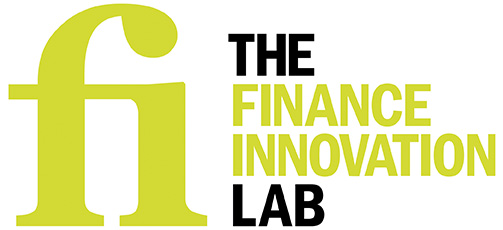 Policy and Public Affairs Manager
Finance Innovation Lab
Salary: £30,360-£40,480 (depending on relevant experience) + benefits
Location:

London

Closing: 12:00pm, 26th Jan 2022 GMT
Job Description
About the role
As the government prepares a 'once in a generation' redesign of the system of financial services policy and regulation in the UK, there could be no better time to use your skills in influencing policy and government to help make sure the financial system works for people and planet.
As Policy and Public Affairs Manager at the Finance Innovation Lab you will use your deep experience of creating policy change to develop and implement the Lab's public affairs strategy. Your first class networking, relationship-building and communication skills will help you build support among parliamentarians and policy-makers, and bring our community of allies together to support effective advocacy campaigns to create a more just, sustainable, resilient and democratic system. You will love getting to grips with the complex area of financial sector policy, but will be able to focus on winning the key changes that can help create transformative shifts to help the system work for people and planet.
In this role you will:
develop and implement the Lab's public affairs strategy, based on building the power of our community of allies to create policy change.

build relationships and support among parliamentarians, policy-makers, journalists, influencers and allies.

create opportunities to increase awareness and support for Lab and community partner advocacy campaigns among political audiences, including organising and attending meetings and events.

draft accurate briefings and other materials to shape relevant political debate, including undertaking some policy research.

monitor political and policy developments to help adapt our strategy to take advantage of new information and opportunities.

help coordinate advocacy with partner organisations.
Your profile
We're looking for an experienced, strategic and effective Policy and Public Affairs Manager. Your key skills and experience will be:
understanding how to create policy change, including:

experience in advocacy or public affairs with success in influencing UK government policy.

thorough knowledge of parliamentary procedures and policy-making and regulatory processes.

good Westminster and Whitehall contacts.
networking, relationship-building and communication skills. You'll thrive on building strong connections with policy makers and allies.
policy development skills, including an ability to understand complex issues and identify advocacy demands that are achievable but transformative.
a very strong commitment to the aims and values of the Lab, and a passion for using your skills to transform the financial system for people and planet. This includes a demonstrable dedication to justice, equity, diversity and inclusion and an openness to continual reflection, learning and development.
 A good understanding of UK financial sector policy is desirable but not essential. 
About the Lab
The Finance Innovation Lab is a UK charity working to transform the financial system for people and planet.
Dysfunctions in the financial system lie at the root of many of today's challenges, from climate change and economic crises, to poverty, marginalisation, and inequality.
We believe it doesn't have to be this way. 
We work for deep, lasting change to the financial system to make it democratic, sustainable, just and resilient. We create this change by building the power of a community of systems-changemakers and developing ambitious initiatives that transform the financial system for people and planet. You can read a summary of our 2030 strategy here.
Working with us
The Lab aims to embody the kind of organisation we think should be the norm: fully human, collaborative and compassionate. Working at the Lab will feel like a mix of work, play and vocation. You'll build relationships with colleagues you respect and admire and who feel the same way about you. You'll feel part of a broader community of inspiring change-makers.
We are committed to: 
flexible working arrangements - time and location (see also below). This is a full-time role, but we are open to applications from those looking to work 21 hours or more per week, or job-sharing applications

investing in personal growth - everyone has a £1,000 p/a training budget, coaching support, an average of 1 day a month to complete learning, plus up to eight days per year to complete a specific learning project
You will also get a 5% pension contribution and 25 days holiday (+ public holidays + Lab rest week during August).
Other information
A bit more on time: Our current full-time hours are 35 hours per week, but until June 2022 the Lab is piloting a 32-hour week.  The outcome of the pilot is not yet known, and we can agree an FTE% which works for both of us during the interview process.
A bit more on location: This role is London-based as the successful candidate will need to build strong relationships with parliamentarians and other London-based stakeholders, and attend meetings and events in London regularly.
In line with government guidance, the Lab team are currently working from home. Longer-term, we're expecting London-based staff to spend at least 50% of their time working from home - but that can flex depending on the needs of each role and individual. We offer all employees up to £450 to purchase equipment for your home working arrangements, as needed.
First round interviews are expected to take place in the w/c 31 Jan (likely Friday 4 Feb) with second round interviews expected to take place in the w/c 14 Feb.
Your application
Please note: although we do request you include your CV, we will NOT review this unless you score highly on the application questions, so please ensure you answer each of these fully and carefully.
General tips for candidates are available here. For a more detailed look at how we recruit see our recruitment insights blog here.
If you are applying as part of a job-share please answer the applications questions as an individual unless otherwise indicated.
We can only accept applications from those with the right to work in the UK.
Removing bias from the hiring process
Your application will be anonymously reviewed by our hiring team to ensure fairness
You'll need a CV/résumé, but it'll only be considered if you score well on the anonymous review
Applications closed Wed 26th Jan 2022
Removing bias from the hiring process
Your application will be anonymously reviewed by our hiring team to ensure fairness
You'll need a CV/résumé, but it'll only be considered if you score well on the anonymous review
Applications closed Wed 26th Jan 2022