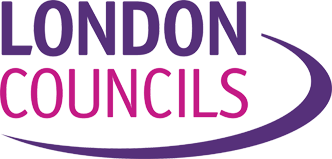 Parliamentary Officer
London Councils
Team: Communications
Grade: Band C
Salary: £36,673
Location:

London

Closing: 12:00pm, 15th Aug 2022 BST
Role posted - 9:57am, 20th Jul 2022 BST
Job Description
Main Purpose of Job
To develop London Councils' relationships with London MPs and Peers of all political parties, in particular, engaging them with our work on local government finance, climate change and public service reform.

To support the London APPG in agreeing and delivering a range of activities to build impact and a common purpose among London MPs and Lords.

To work with officers in London Councils to engage with London's parliamentarians in line with London Councils' Shared Ambitions - our priorities as agreed by our Leaders' Committee.
Job Activities
1. To develop, implement and monitor parliamentary strategies for London Councils' policy and lobbying priorities.
2. To work with London Councils' Policy and Services teams to develop London Councils' relationships with MPs and Peers.
3. To monitor the work of Parliament and other bodies and to provide research and monitoring information to colleagues and develop their knowledge of Parliament, as appropriate.
4. Organise briefings for parliamentarians, civil servants and national partners on the organisation's position to influence debate and decisions.
5. To lead special projects – from conception to delivery - which aim to further London Councils' lobbying priorities.
6. Work closely with the rest of the Communications team to evaluate and report on London Councils' parliamentary and influencing work.
7. Work closely with the rest of the Communications team to plan and manage London Councils' presence at party political conferences and other events in the political calendar, and to represent the organisation, as required, at these and other events.
8. To maintain and develop specific sections of the London Councils website to actively promote corporate campaigns and lobbying activity.
9. To undertake such other duties commensurate with this post as may reasonably be required and within agreed timescales and budgets.
10. London Councils is committed to, and champions, equality and diversity in all aspects of policy and employment. All employees are expected to understand and promote equality and diversity within their work.
11. To take care at all times to uphold health and safety at work for self and others. To observe London Councils' Health and Safety policy and related procedures at all times.
12. To adhere to London Councils' policies, procedures, regulations and protocols.
13. Employees have a duty to behave in a way that reflects well on London Councils, working at all times within the law including parliamentary law and practice, the rules governing local government publicity, and according to London Councils policies, procedures and regulations, including the Data Protection Act 2018.
14. This is a politically restricted post, under Section 2 of the Local Government and Housing Act 1989.
Removing bias from the hiring process
Your application will be anonymously reviewed by our hiring team to ensure fairness
You won't need a CV to apply to this job
Applications closed Mon 15th Aug 2022
Removing bias from the hiring process
Your application will be anonymously reviewed by our hiring team to ensure fairness
You won't need a CV to apply to this job
Applications closed Mon 15th Aug 2022