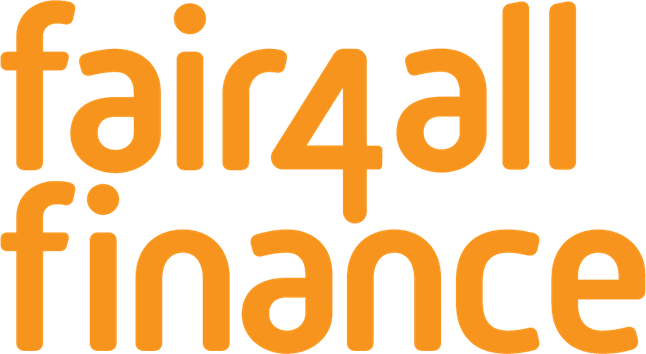 Director of Growth and Development Programmes
Role purpose 
The Director of Growth and Development Programmes is an integral leadership role at the heart of the growing, dynamic Fair4All Finance team. The role holder will lead work across three of Fair4All Finance's five workstreams, leading the design and delivery of programmes and tools to support building growth capacity and capability for both wider systemic change and for financial services organisations in serving people in vulnerable circumstances and will support a common and resilient approach to all five workstreams through a standardised and continuously improving programme methodology. 
This role will focus on developing the capability and appetite of providers of financial services (and those providing systems and support to them) to deliver appropriate and attractive financial products and services to people in vulnerable circumstances with sustainable business models at scale.  
Specifically, you will lead our workstream focussed on Operational Excellence. The Heads of the Markets, Consumer Insights and Product Design workstream and the Governance, Leadership and Talent workstream will report to you, such that you have overall responsibility for our activity to provide a comprehensive programme of development, tools and expert support to enable sustainable, at scale delivery of products and services in pursuit of our mission.  
The role holder will be able to deputise for the CEO as appropriate in leadership of the team and engagement with the board and senior stakeholders. 
Alongside the rest of the leadership team, this role will have responsibility for ensuring that the providers that Fair4All Finance partners with serve an appropriately diverse customer base and focus on overall equality through their financial inclusion work. 
Main responsibilities:
Working closely with the CEO, the Director of Growth and Development Programmes will lead our work to build capability of providers in sustainably serving people in vulnerable circumstances. 
This will involve leadership of work in three key capacity building areas: 
Operational excellence and capability: to optimise sustainable operating models for providers serving this customer base including all operational infrastructure facets encompassing IT 

Markets, consumer insights and product design: enable well designed solutions that build wellbeing to reach the people and communities we serve 

Governance, leadership and talent: develop the quality of governance, leadership and talent to enable transformation of financial services to better serve the needs of customers in vulnerable circumstances 
In each of these areas the role will be accountable for the delivery of three strands: 
Programme leadership: 
Working with providers on our Scale Up Programmes in initial due diligence/assessment and capacity building recommendations 

Specifying interventions for individual organisations and identifying opportunities for developing system wide programmes and tools 

Designing/procuring support programmes to deliver on the recommendations 

Designing/procuring support to develop tools and programmes 

Centres of expertise: 

Where significant gaps are identified that are essential to delivering our goals to develop open access tools to enable all providers to build capability in those areas, collaborating with others wherever possible on both design and delivery  

Specific system resources: 

For areas identified through our strategy development and programmatic work, to oversee the design and delivery of specific system wise resources. Currently we envisage that this will involve Brand Surveys, Customer insights tools, Market access platform and a Talent Bank. 
The role holder will have direct responsibility for the Operational Excellence and Capability workstream to deliver:  
Focused programmes to support delivery at scale, enabling learning, development and proving operating models that enable people in vulnerable circumstances to be sustainably served with appropriate financial products and services. 

A resource for financial services to understand sustainable operating models for serving people in vulnerable circumstances 

A centre of expertise for providers focused on serving people in vulnerable circumstances to deliver: 
Development of target operating models to set benchmarks for effective: 
Cost to serve (acquisition, onboarding) 

Cost of financing (in close liaison with Investment Director) 

Cost of default (debt collection and bad debts) 
Open access tools to enable all providers to adopt efficient, customer centred business processes 
Development of pricing models to help providers properly assess their product mix  

Development of tools to support effective operating structures and organisational design to support scale 

Development of appropriate technology architecture options to enable effective automation  

Development of appropriate technology resilience approaches tools and / or promulgation of existing methods and support to drive uptake within the sector  

Supported by appropriate specialist resources (contracted or employed), the development of appropriate interventions into the supply side technology market to better align the requirements of affordable lenders with the available provision; nothing that subject to strategy this may entail innovation, incubator, or pump priming investments to accelerate the technology maturity of the IT options available and the pricing of these commensurate to the affordable credit sector's capacity 
Sourcing and oversight of delivery of specific tailored support to organisations accepted on to our growth and development programmes 

An advisory group to collaborate to share resources so that work gets done where it makes most sense 

Identify where additional research or resources need to be sourced and commissioned to deliver on the outcomes 

The role will have line management responsibility two other workstreams, so will have overall responsibility for delivering: 

Consumer research related to financial services product need for customers in vulnerable circumstances 
Product development guidance related to achieving social outcomes 

Leadership and governance development programmes  

Although this role will not have line management responsibility for all programme resources, it is expected to provide support to programme resources in other teams in a matrix environment to ensure a common approach to programme delivery  
The role will also have overall accountability for how market facing programmes are delivered within the organisation, operating as appropriate in a matrix environment, so that programme management resources sitting in other teams, are supported to adopt and continuously evolve a common, resilient and effective programme development and management approach. They will work closely with the CEO, the Head of Strategy and Policy, the Investment Director and the Director of Operations to articulate how the Fair4All Finance strategy is embedded and operationalised and take ownership for driving a consistent and effective programme leadership approach that is an exemplar for organisations we work with. 
The expectation is that this role holder will recruit and manage a Head of Markets, Consumer Insights and Product Design in addition to building a small core team to manage design, collaboration and delivery of the other workstreams. 
The expectation is that this role will drive cross fertilisation and adoption of practices from within and from outside the sector recognising that businesses that are networked outside their sector innovate and grow faster and that good practice can be cross-pollinated between the commercial and social sector. 
This role will also look at international good practice and benchmarking as well as national practice in conjunction with the Head of Strategy and Policy to ensure Fair4All Finance builds on international experience of the conditions, levers and support that enable growth in providers serving people in vulnerable circumstances. 
The role holder will continue Fair4All Finance's approach of collaboration across the sector to ensure that programmes are developed in a model where partnering with external agencies is the norm and to further leverage the funding in time and budget which is invested.  
Other responsibilities: 
Contribute to the culture, leadership, strategy and performance of Fair4All Finance as an active and collaborative member of the senior leadership team. 
Working alongside the team to share learning 

Represent Fair4All Finance at external events and speaker opportunities, where appropriate 

operational and resource management including oversight of expenditure against budget for the Operational excellence and capability workstream, with the support of the Director of Operations 

Support Head of Policy and Strategy in the development of a robust evaluation framework for Fair4All Finance's work in its totality and support Head of Policy and Strategy and Investment Director in compiling evidence of impact and success to contribute to future budget proposals, CSR reviews and governance and oversight assessments of value for money. 

By exception, where required, support the deployment of Fair4All Finance funds by acting as a Board observer on specific organisations into which Fair4All has made an investment. 
By exception, where required, be seconded part time into organisations into which Fair4All Finance has made an investment where more hands on growth, turnaround or implementation support is desirable and where the talent bank or equivalent procurement options for providing resource are not appropriate. 
Person Specification 
Essential experience and capabilities include:   
Design and delivery of growth and development programmes that have delivered systems change and demonstrated impact in social sector contexts  

Understanding of evaluation frameworks and how to establish and report on measures for success 
Strong understanding of business growth life cycles and the interventions and investments that are appropriate to support the scaling up of small to medium organisations across the lifecycle including interventions for the start-up, scale up and mature stages 

Demonstrable ability to form successful collaborative partnerships with stakeholders, including leadership of team (s), engagement with Board, Funders and senior decision makers 

Evidence of strong oral and written communication skills and self-assurance working alongside and presenting recommendations to either an executive or board within organisations  

Evidence of senior level effective people management and leadership development skills 

Experience of undertaking comprehensive due diligence reviews to assess the growth potential of organisations and developing detailed recommendations and plans to support the organisations'' subsequent growth 
Experience of supporting organisations to transform, turnaround or implement major new initiatives  
Desirable experience and capabilities include:   
Understanding of State Aid requirements in applying funds to deliver on our purpose 

In depth subject matter expertise in key delivery areas including operational excellence and capability (including the IT elements of this area); markets, consumer insights and product design; and governance, leadership and talent. 
Personal characteristics:  
Passion for our mission to increase the financial resilience of people in vulnerable circumstances  

Able to deal with complexity and uncertainty and work under your own initiative  

Adopt innovative and creative approaches to problem solving with multiple stakeholders 

Seek continued learning and development and enjoy developing others.  
Brilliant team player – takes the initiative to support colleagues and suggest solutions 

Be great at building relationships at all levels  

Enjoy innovative and experimental ways of team working; enjoys working in a small team 
Role posted -
12:43pm, 16th Sep 2020 BST