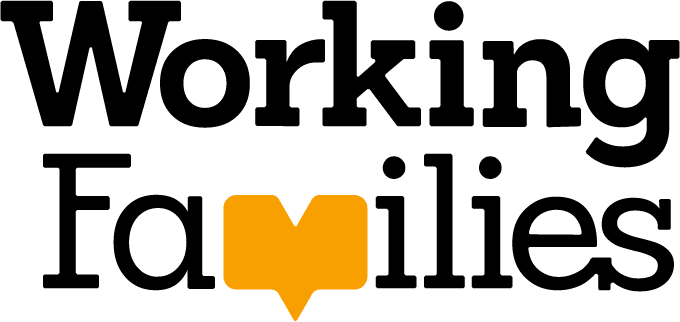 Senior Rights Advisor (Part time 22.5 hours per week) Maternity Cover (Fixed Term Contract)
Working Families
Team: Legal Advice Services
Salary: £35,000 FTE (pro rata 0.6 - £21,000 )
Location:

Remote working with twice monthly London meetings

Closing: 9:06am, 2nd Feb 2022 GMT
Role posted - 2:08pm, 21st Dec 2021 GMT
Job Description
Job Purpose
Working Families' legal advice services (LAS) team works at the forefront of access to justice for parents and carers at work. Many parents and carers find that the 'system' – including employers' approaches to flexible working, available in-work benefits, leave and entitlement to time off – doesn't allow them to work and care and thrive. We want to change that.   
Our award-winning free helpline individually advised over 3,000 parents and carers on their rights at work in the year from the start of the pandemic and over 1.5 million people via our comprehensive online advice pages. This ranges from advice on the impact of COVID-19, pregnancy and sex discrimination and unfair dismissals; to negotiating flexible working; dealing with childcare emergencies; advice on maternity, adoption and shared parental leave and pay; redundancy; and in-work benefits.   
The purpose of your role within the legal advice team would be to help to equip the UK's 13 million parents and carers with the tools they need to thrive in a system that often prevents them from doing so. If you have a strong commitment to justice, awareness of issues that parents and carers face and want to join a small team of dedicated advisers in supporting the UK's parents and carers, we want to hear from you.  
To give you a better picture of our work during the pandemic, and the difference you can make, see our six months of COVID impact report. 
Role Overview
We are looking for a professional and enthusiastic employment lawyer to join our team as a maternity cover and will advise parents and carers on employment law and benefits as well as having a supervisory role in the team.  
We are looking for someone to join the team from as early as mid February 2022 and anticipate this will be a fixed term role, for at least 10 months for maternity cover.
You will also help to shape the law in this area by supporting judicial interventions and collaborate with our policy team by providing information and guidance informed by our service users.  You will deputise for the Head of Legal Advice Services as required. 
Key Accountabilities
Legal Advice  
Provide relevant and correct advice and guidance to parents and carers on employment rights.  

Provide supervisory assistance to the team of rights advisors for the efficient and effective delivery of legal advice and guidance to parents and carers to the highest quality standards.  

Keep abreast of changes in employment, financial or other relevant support for parents.  

Maintain and develop the LAS precedent bank.  

Updating and enriching of the advice pages of WF website.  

Deputising for Head of LAS during absence. 
Stakeholders and Partners  
Oversee and review the content of LAS newsletters.   

Assist with managing and building the relationships with pro bono solicitors and firms.  

Partial responsibility for management and engagement with LAS volunteers. 

Provide outreach, training for parents and organisations and partnering of other organisations and represent WF at relevant stakeholder meetings.  
Within the wider charity:
Assist with identifying policy, legal and strategic issues to develop policy relevant to employment legislation and collaborate with the Policy team on reports and consultations etc.   

Comply with LAS reporting requirements internally and externally.  

Represent Working Families externally.  

Assist and participate in fundraising activities for WF, including applications and reports. 

Liaise with the Marketing & Communications team, including dealing with media enquiries and checking for legal accuracy in communication outputs, helping ensure Working Families is positioned as the leading voice on families, work, and work life balance.  

Contribute to the wider Working Families team, undertaking any other reasonable duties as directed.  
Person Specification
Essential  
Advice 
Legal qualification as a solicitor or barrister with at least 2 years PQE specialising in employment law  

Expertise in and experience of providing autonomous advice on employment law including discrimination and parental employment rights.  

Experience of providing telephone advice and/or email advice to members of the public providing people with practical solutions to questions and issues they are currently facing. 

Ability to explain and write clearly and in an accessible manner about complex issues.  

Ability to respond to callers in an empathetic and professional manner. 

Ability to identify own training and development needs and commitment to keeping up to date with all relevant changes in employment rights. 
Teamwork 
Flexibility to adapt to working in a small team and the various demands not only of your specific role but also coming from the rest of the organisation.  

Ability to set priorities and training needs and manage own workload.  

Ability to manage a small team of advisers and engage with and engage with a wider team of volunteers as required. 
We particularly welcome applications from those with lived experiences of disabilities, Black, Asian and Minority Ethnic (BAME) candidates as they are currently under-represented in our workforce. We also welcome applications from LGBTQ+ candidates.  
Deadline for applications is 9am on Tuesday 1st February. Successful candidates will be invited to an interviews on 7th and 8th February which will include a written test which will be sent to you 1 hour before you allocated interview time, followed by a Zoom/Teams meeting. Please allow two hours for the written test and interview.
Please let us know if you require any reasonable adjustments.
Removing bias from the hiring process
Your application will be anonymously reviewed by our hiring team to ensure fairness
You'll need a CV/résumé, but it'll only be considered if you score well on the anonymous review
Removing bias from the hiring process
Your application will be anonymously reviewed by our hiring team to ensure fairness
You'll need a CV/résumé, but it'll only be considered if you score well on the anonymous review