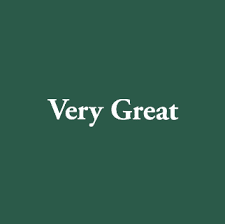 Sales Manager
Very Great
Closing: This role has no specific closing date.
Role posted - 2:19pm, 12th Aug 2022 EDT
Job Description
About Us
Very Great is a digitally-native consumer product platform and holding company, growing a family of real, crave-worthy brands for a new generation. Based in New York City, Very Great is powered by a technology-enabled growth infrastructure that spans supply chain, creative, marketing and sales, all designed to rapidly develop, launch and scale modern consumer product brands. The current family of brands includes W&P, Courant and Wild One, with future brand launches currently under development.
About the Role
The Very Great Sales Team seeks an experienced and highly motivated Sales Manager to manage some of our largest key accounts.  The ideal candidate will work closely with retail partners to ensure sales and brand goals are achieved across our brands.
The ideal candidate possesses strong organization and presentation skills, keen attention to detail, a passion for idea sharing and enjoys a highly collaborative, fast-paced environment. This role contributes to the success of the entire Very Great organization by strengthening existing partnerships, identifying new wholesale partners and researching opportunities for brand expansion and diversification.
Very Great is based in NYC but this position has the option of being full-time remote. The Sales Manager position will report to the Director of Major and Mass Retail.
Responsibilities
Create and execute an annual sales strategy for each brand across a portfolio of nationwide retailers.

Partner with key retailers to support their purchasing plans, share new products, and develop digital marketing strategies.

Manage the business profitably, control expenses, and continually assess project value relative to workload contribution. Negotiate terms and conditions to remain competitive and protect company profitability.

Collaborate with brands on new opportunities, product development and launch partnerships on a regular basis.

Work closely with internal design, operations and logistics teams to ensure everyone is aware of important launch timelines and no opportunity is missed.

Attend select trade shows representing product collections from W&P, Courant and Wild One brands.
About You
Bachelor's Degree and suggested 4-5 years of experience in account ownership

Extensive experience with account ownership, negotiation, brand management and portfolio development across partner relationships

Strong organizational skills, flexible attitude, attention to detail, aptitude for working with many people and ability to deal with a rapidly changing environment

Proactive self-starter, professional, positive attitude and the ability to work collaboratively

Excellent verbal and written communication skills and adept with Microsoft Suite

Passionate about the consumer product industry with a strong eye for design
Removing bias from the hiring process
Your application will be anonymously reviewed by our hiring team to ensure fairness
You'll need a CV/résumé, but it'll only be considered if you score well on the anonymous review
Removing bias from the hiring process
Your application will be anonymously reviewed by our hiring team to ensure fairness
You'll need a CV/résumé, but it'll only be considered if you score well on the anonymous review