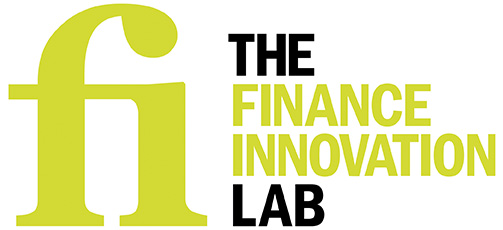 Trustee / Trustee-in-Training / Board Advisor
Finance Innovation Lab
Salary: Volunteer role
Location:

UK-based

Closing: 12:00pm, 15th Sep 2021 BST
Role posted - 5:48pm, 3rd Aug 2021 BST
Job Description
About the Lab
The Finance Innovation Lab is a UK charity working to transform the financial system for people and planet. It began in 2009 as a collaboration between WWF-UK and the Institute of Chartered Accountants in England and Wales, and became an independent charity in 2015.
Dysfunctions in the financial system lie at the root of many of today's challenges, from climate change and economic crises, to poverty, marginalisation, and inequality. We believe it doesn't have to be this way. We work for deep, lasting change to the financial system to make it democratic, sustainable, just and resilient.  
The opportunity
We are seeking up to five individuals to join the current board and/or subcommittees and working groups to support our ambitious new strategy.
We know that joining a trustee board can be a big step, and are therefore open to you applying as a full board member (trustee), or as a non-voting observer to support our work while learning more about being a trustee (trustee-in-training), or as a non-voting advisor to the board (board advisor).
All roles are voluntary, with reasonable expenses reimbursed, including childcare if this is needed to attend meetings.
What you will do in these roles
You'll use your expertise to help the Lab be more effective and impactful, while gaining insights into our work and experience of charity governance. Specifically:
Trustees: charity trustees have various legal duties and responsibilities. If you have not been a trustee before you might find this two-page summary from the Charity Commission useful. Our Trustees also receive training on this as part of their induction. These roles are for an initial three-year term. Trustees may serve a maximum of two consecutive terms.
Trustee-in-Training: this is a chance to shadow the role of the trustees to learn more. We expect this commitment to be around 12 months, during which time you will have a mentor from our existing board. This is the first time we have tried this model, but after this period - subject to both sides being comfortable, and a vacancy being available - we hope you would be happy to be considered to join the board as a full trustee.
Board advisor: board advisors would most likely join one of our subcommittees or working groups. If you are applying for a board advisor role please indicate where you think your skills will fit best. We expect this commitment to be around 12-24 months.
Who you will work with
You will work with our current board of 11 trustees, who in turn support our Executive and broader team. Together with our Senior Fellows, and a wider community of innovators and influencers, we work to change finance for the better.
What we are looking for
Previous experience of serving on a board of trustees is not required. We have listed below some attributes we feel are core to these roles. However, we are keen to hear from anyone who believes they have the skills and commitment to thrive at the Lab even if you do not have every element of the below. Contact details are below if you would like to discuss your suitability before applying.
Committed to the Lab's vision, purpose and systemic approach, and able to communicate this enthusiasm to others.

Having an understanding of, or demonstrable interest in, the finance system and/or systems change.

Aligned with the Lab's values of ambition, collaboration, and empowerment.

Able to work well as part of a diverse team, with a high level of self-awareness.

Willingness to support strategic programmes.

Able and willing to devote the necessary time to the role.

In addition, we are particularly keen to hear from those with capabilities in one or more of the following areas: communications, fundraising, campaigning and advocacy, HR, or experience of 'mainstream' banking and finance.
We welcome candidates who have worked with and in mainstream financial institutions as well as those who have worked outside - whether in the broader finance ecosystem, or elsewhere. We are keen to support the development of trustees into leadership positions, and have a goal to develop a diversity of influential voices within the Lab and the Board.
Time commitment
Trustees must be able to attend quarterly board meetings, usually of two to four hours (mix of daytime and evening), and an annual board away day.
We also expect trustees to participate in at least one board sub-committee or working group, which meet for 1-2 hours quarterly. The current sub-committees are (i) the finance and operational risk committee, and (ii) the communications and fundraising committee. Time-bound working groups are established as needed. Previous examples include a strategy steering group and board effectiveness group. We have one current working group, focused on equality, diversity and inclusion.
Trustees-in-training must be able to commit the same amount of time as trustees, but for a shorter period (i.e. approx. 1 year, rather than 3+).
If you are applying to be a board advisor, please set out in your application what level of commitment you would be able to offer.
Location
Meetings are currently held wholly online. The longer-term plan for meetings (video vs in-person) is under review, but it is likely that subcommittee meetings and at least some board meetings will continue to take place via video conferencing in future, with others in or near our London office (Farringdon/City).
Note that while the charity is London-based we currently have trustees based in Scotland, Manchester and Wiltshire, so proximity to London is not a requirement.
Diversity
We are committed to providing equality and fairness for all and not to discriminate on any grounds, including gender, marital status, race, ethnic origin, colour, nationality, national origin, disability, sexual orientation, mental health, religion or age.
We encourage and celebrate the different qualities that our colleagues, and others we work with, bring to our work, and we believe that seeing things from a wide range of different perspectives helps us to resolve problems, adapt our approaches and develop as an organisation.
Find out more / application process
If you would like to discuss this further before applying, please email jobs [@] financeinnovationlab.org and let us know your question(s). We are a small team - many of whom are on leave during August - but we are keen to support your application, so please don't hesitate to get in touch.
The closing date for applications is noon on Wednesday 15 September.
Application tip! Your application is anonymised before review and assessed based on your responses to the application questions. Your CV will NOT be looked at unless you score highly on the questions, so please ensure you answer these as fully as you can.
Interviews are expected to take place during the weeks commencing 20 September and/or 27 September, with second interviews in the week commencing 4 October.
The first board meeting after the appointment date is Wednesday 3 November, 5pm to 8pm.
Removing bias from the hiring process
Your application will be anonymously reviewed by our hiring team to ensure fairness
You'll need a CV/résumé, but it'll only be considered if you score well on the anonymous review
Applications closed Wed 15th Sep 2021
Removing bias from the hiring process
Your application will be anonymously reviewed by our hiring team to ensure fairness
You'll need a CV/résumé, but it'll only be considered if you score well on the anonymous review