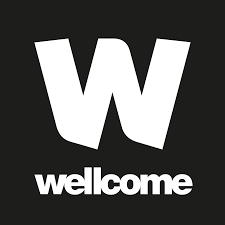 Visitor Experience Apprentice
Wellcome Trust
Location
London, likely to be hybrid working from office TBC
Salary
20-24K depending on Level of Apprenticeship
Closing: 11:59pm, 20th Nov 2022 GMT
Job Description
This is an exciting opportunity for an eager self-starter to join our Visitor Experience team as a Visitor Experience Apprentice. Our team aims to provide a consistently excellent, safe and enjoyable visit for all that visit Wellcome Collection. This role will provide opportunities across the full spectrum of customer service and visitor experience and will be an excellent platform to gain a Level 2 Apprenticeship Customer Service Practitioner.
Outcomes:
This role will give the successful applicant exposure and skills development, including:
Communication and presentation skills

Develop and understanding of access, diversity and inclusion including the social model of disability and best practice in creating and maintaining a culture which is inclusive and diverse.

Written communication skills

Health and Safety awareness

Audience research and insight

Organisational skills

Customer service

Handling difficult situations confidently

Self-management and teamwork

Adaptability
Main Responsibilities:
Responsible for the overall invigilation and stewarding of Wellcome Collection galleries and events including:

Overall security of the exhibits, reporting and resolving any problems.

Enforcing the Health and Safety policy, acting as Fire Marshall

Provide an excellent visitor experience to all that visit Wellcome Collection, ensuring an awareness of inclusion and diversity best practice to facilitate inclusion.

Responsible for overall visitor communication including visitor information, responding to face-to-face, written complaints and feedback, taking prompt and appropriate action to resolve any issues and escalate where appropriate.

Through developing and maintaining knowledge of our exhibitions and events, providing an interpretative role for visitors in gallery, encouraging interaction and engagement with our content and answering questions as fully as possible.

Research, develop and deliver at least two engagement activities with target audiences and engagement outcomes in mind, adapting to engage with and meet the needs of a diverse range of visitors. 

Fulfil back of house and administrative duties, such as correspondence (feedback and enquiries) and which may include group tour bookings, ticket sales, leaflet management, information resource management and visitor insight reporting.

Contribute to a diverse and inclusive culture across the organisation, collaborating across teams.
Ensure adherence to our compliance policies.  

Undertake any other work that may be reasonably required from time to time 

Undertake work in accordance with Wellcome policies and principles.
Applications are now open for a January start.
You can apply if you:
Aren't more qualified than the qualification you will be undertaking.
Meet the eligibility criteria for the team/Learning Standard you are interested in:

Available for the entire programme

Have the right to work in the UK.
You can't apply if you've already completed a Wellcome Apprenticeship.
Please note:
To avoid bias, your application will be reviewed question by question rather than as one whole application and so you need to ensure that your answers make sense on their own. For example, you will need to avoid saying 'as stated in my previous example'.
Applications close 20th November 2022
Diversity & Inclusion
Wellcome strives to create a fair and healthy environment where all our colleagues feel valued and able to be their authentic selves at work.  We aim to cultivate a culture of collaboration and respect, where our people are highly engaged and their individual contributions are celebrated.  Our future success relies on enabling people to thrive. 
 
We understand that our people have commitments and personal interests outside of work and we strive to build a flexible working environment, in which people can perform at their best. 
Wellcome encourages and welcomes applications from people of all backgrounds. For disabled applicants, please contact us to let us know of any adjustments we can make to support you during the recruitment process.  
Our Principles
Wellcome exists to improve health for everyone by helping great ideas to thrive. To make this happen, we need a working culture that brings out the best in all of us.
Our four principles – we make it count, we act boldly, we stretch ourselves, we pull together – set out how we aspire to do things and what we should expect of one another. If you like the sound of them, maybe you'd like to work with us.
Removing bias from the hiring process
Applications closed Sun 20th Nov 2022
Removing bias from the hiring process
Your application will be anonymously reviewed by our hiring team to ensure fairness
You won't need a CV to apply to this job
Applications closed Sun 20th Nov 2022