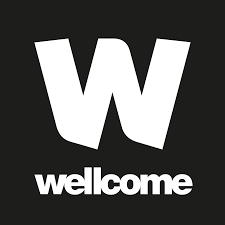 General Graduate Development Programme 2023
Wellcome Trust
Closing: 11:59pm, 13th Nov 2022 GMT
Job Description
Our two-year general graduate development programme is your opportunity, as an enterprising, motivated recent graduate or Master's graduate, to help deliver Wellcome's mission to improve health.
During the programme you'll have the opportunity to work in a broad range of Wellcome's activities to gain all-round experience, or you may be more specialised, working in funding and policy, engagement and communications or business operations. In this programme you can do four rotations during your two years. You can see full details of the rotations available at www.wellcome.ac.uk/graduates under 'what we offer'.
Our programme is a development programme, designed to give you opportunities to learn on the job, and develop and hone your skills in a variety of areas. It suits people who are motivated to try new things and contribute ideas.
We're looking for people who are adaptable, enjoy building relationships and delivering results. For full details of the skills we look for please see www.wellcome.ac.uk/graduates under 'who can apply' and then 'what are the key skills and behaviours you will need to succeed'.
You can apply if you:
have an undergraduate or Master's degree (2:2 or above)

expect to complete your studies in 2021 or 2023

will be available from 5 September 2023

have the right to work in the UK. Please note we can sponsor the transfer from tier 4 to tier 2 visa if your student visa is valid on 5 September 2023.
Please note:
To avoid bias, your application will be reviewed question by question rather than as one whole application and so you need to ensure that your answers make sense on their own. For example, you will need to avoid saying 'as stated in my previous example'.
Applications close on 13th November and we will not progress any applications to the next stage of the process until after the closing date.
Removing bias from the hiring process
Applications closed Sun 13th Nov 2022
Removing bias from the hiring process
Your application will be anonymously reviewed by our hiring team to ensure fairness
You won't need a CV to apply to this job
Applications closed Sun 13th Nov 2022