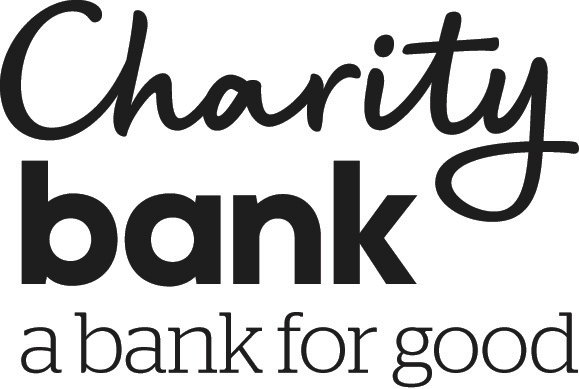 Senior Cloud Engineer
Charity Bank
Employment Type
Full time
Location
Hybrid · Kent, UK
Tonbridge (hybrid and remote working available)
Closing: 5:00pm, 24th Nov 2023 GMT
Perks and benefits

Employee Assistance Programme
Job Description
At Charity Bank we use Applied for our recruitment. Applied aims to overcome unconscious bias in recruiting. Instead of using your CV alone, we'll be asking you to answer questions to test skills needed for the role. The responses are then anonymised, and reviewed in a random order by members of our team.  The Applied platform also asks some demographic questions before you start your application.  We at Charity Bank never see the responses to these demographic questions with your application. We only see summary statistics to help us check if our candidate pool is balanced and if everyone has an equal chance to get hired irrespective of their background. If you prefer, you can easily opt out of answering these questions.
Please email a member of the HR team (recruitment@charitybank.org) if you require Charity Bank to make any reasonable adjustments to support you during our recruitment process. 
We request that you do not use generative AI as part of your application.
Please find a job profile below for more information about the role.
Job Profile: November 2023
Contract: Full Time
Location: Tonbridge
Responsible to: IT Manager
Overall Purpose of the Role:
 To maintain the core IT Infrastructure functions of the Bank, and lead on our continued cloud journey. To provide specialist technical and operational support in accordance with the Bank's policies & procedures; explore and support application enhancements and improvements on behalf of the business.
Key Contacts:
Internally – All employees, line managers and members of the Executive Committee and Board with occasional off-site visits

Externally – Act as a point of contact with 3rd party companies in accordance with contract agreements.
 Other Requirements:
To work alongside the wider IT team to ensure all Service Desk queries are responded to in a professional, timely and efficient manner so that issues are resolved quickly and with minimum disruption to the business.
To supervise the IT operational and service desk functions in the absence of the IT Manager
To supervise and deliver a variety of projects within the IT department and between relevant 3rd parties
There will be occasional need to work longer hours to meet deadlines or to work outside normal business hours to ensure that IT fixes, solutions or projects can be implemented with minimum disruption to the operation of the Bank.
There may be a requirement to attend the main Tonbridge Office in the event of an incident.
Key Accountabilities:
Help Desk Support:
Report to the IT Manager and deliver secondary support to all end users across the business to provide consistent accessibility, infrastructure support, continued operational capability and uphold the security of all ICT systems. Provide support in resolving issues escalated by the IT Service Desk Analyst or other members of the team.

Prioritise logged faults following current in-house procedures and identify solutions to raised issues. Provide support and training and documentation where appropriate .

Demonstrate excellent communication skills to the end user and the IT team and competently escalate issues to the IT Manager and/or 3rd Party, which cannot be resolved, in a clear and timely manner to enable the IT Team to resolve issues quickly and efficiently.
IT Projects:
Supervise and oversee relevant projects assigned by the business and (develop, plan and implement). Support to the wider IT teams projects and or tasks in their absence. Review and suggest further projects/tasks to improve the operation of the IT team.
Cloud and Infrastructure:
Drive cloud infrastructure enhancements in line with agreed budget and strategy.

Work alongside MPS to contribute to the design and delivery of cloud services.

Support stakeholders in leveraging and adopting the latest cloud native application architectures.

Ensure all architecture and cloud infrastructure accommodates the latest security and software lifecycle patterns.

Support the IT Manager & Head of Operational Resilience to ensure the availability, operational capability and security of all systems within Charity Bank.
Security:
Administer (internally and remotely) and monitor services to maintain system security and integrity. Perform regular system maintenance, capacity monitoring and security updates.

Work with the IT Manager to ensure that all risks to the IT systems are identified and mitigated, to limit risks and downtime and ensure the Bank supports all data security and compliance requirements.
Assist with technical vulnerability assessments of IT systems and processes to identify potential vulnerabilities and then make recommendations to mitigate any risks.

To respond rapidly and effective to Cyber and Information Security incidents, assisting with any incident to remediate any tasks and investigate and document the root cause analysis.
Help maintain the Banks cyber and infosec accreditations e.g. Cyber Essentials Plus, IASME Cyber Assurance.
Policy and procedures:
Assist the IT Manager / IT Director in overseeing all IT policies and procedures to ensure they remain compliant with regulations.  Ensure appropriate and efficient usage within IT procedures are met by end users and the IT team. Supervise and maintain logging records and ensure administrative filing is conducted in an accurate, logical and timely manner.
Day to day system management:
Undertake day-to-day operational, maintenance and support services (facilitating fault reporting/fixing, moves and changes, minor additions, upgrades, etc.,). Undertake daily tasks; including the backup regime and its reporting, key security and server reviews, network-related and other relevant tasks. Review System Performance & Utilisation and Software Applications/Suppliers.
Reporting:
Support the production of written reports on the status of the IT environment as required. Support internal and external auditors to ensure that regular audits are conducted to provide assurance on financial and commercial processes and controls.
Gather and present the appropriate KPI data on a monthly and ad hoc basis.
 Outsourcing and Third-Party Services:
Support IT in managing 3rd party contracts in accordance with agreements in place and regulatory requirements to ensure continuity of service delivery in line with business requirements.
Backup BCP & DR:
Manage and maintain system backups ensuring recoverability and security in line with the banks data retention, BCP and DR policies.

Plan and provide support to any disaster recovery tests and/or invocation including post recovery write ups.
Staffing:
Act as a Deputy for the IT Manager, provide cover for the IT Manager in their absence and provide ongoing assistance with the development of the 1st and 2nd Line to expand their IT knowledge.
Training and Support:
 Provide training and support to the rest of the IT team where required
 Essential Experience
Azure and other cloud computing experience particularly around cloud migrations.
   High level experience with both practical applications and IT literacy

   Proven 3rd and/or 2nd line helpdesk support

   Proven knowledge of core networking, Hyper-V, Windows server, Active Directory/ Azure AD, RDS, Storage Area, Networking etc.

   IT literate with end user and support knowledge of Office 365 suite and applications.

   Proven experience working within latest windows server and client operating systems.

   Proven experience of working in a small team environment

   Experience with backup and business continuity products
Desirable Experience
   Training experience for End Users and 1st/2nd Line staff

   Working knowledge of AI, PowerShell, and automation technologies.

   Experience with mobile device management solutions.

   Financial/Banking background or equivalent
Attainments
   Educated to GCSE level (or equivalent) to include qualifications of A-C grades in Maths and English

   Willingness to learn other computer applications.

   Customer service skills

   Microsoft, Cisco or equivalent certifications

   Azure & M365 accreditations

   ITIL Qualification

   Prince 2 Foundation

   Infosec Qualifications
Special Aptitudes
   Proven ability to work with minimal supervision

   High degree of work accuracy

   Professional and polite telephone conduct

   High degree of organisation and time management skills

   Ability to prioritise tasks and understand in-house response timeframes for closing off issues efficiently

   Ability to multi-task

   Ability to develop IT projects from planning to completion

   Professional communication skills within the team and with all levels of personnel.
Disposition
   Flexibility to work beyond normal office hours of the role to provide support as and when required

   Motivated to learn other computer applications

   Motivated to progress personal development skills

   Excellent team player

   Enhancing own IT development
Thinking Style
   Comfortable with a variety of repetitive tasks

   Problem Solving

   Methodical

   Demonstrates strong support to IT Manager and team

   A creative mind with an ability to think logically

   Quick learner

   Achieving successful outcomes is a motivator
Circumstances
   It is desirable that the job holder has quick and easy access to the main office in Tonbridge
Removing bias from the hiring process
Applications closed Fri 24th Nov 2023
Removing bias from the hiring process
Your application will be anonymously reviewed by our hiring team to ensure fairness
You'll need a CV/résumé, but it'll only be considered if you score well on the anonymous review
Applications closed Fri 24th Nov 2023