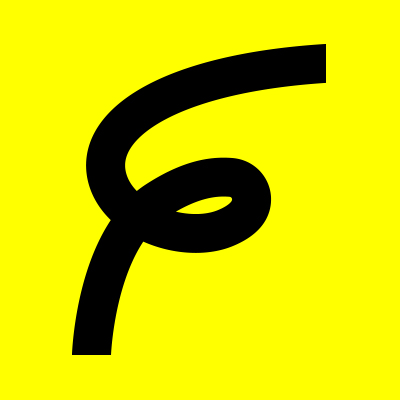 Investment Associate
Folklore
Team: Investment Team
Location: Sydney
Closing: 11:55pm, 27th Nov 2020 AEDT
Role posted - 1:50pm, 13th Nov 2020 AEDT
Job Description
About us
Tempus is a leading Australian venture capital firm investing in the next generation of 'impossible' companies. Founded in 2013, we have proudly invested in companies like Auror (crime-fighting technology), HealthMatch (revolutionising clinical trials with AI), and Swoop Aero (autonomous aeromedical drone logistics), and we have recently raised our third fund. Tempus is made up of a diverse team of investors, founders and operators, and we are bringing on an Investment Associate to be a part of our team. 
This is an opportunity to contribute to the Australian startup ecosystem, meet the most exciting startups being built by ANZ founders, develop your investment muscle as part of a high performing team, and learn within an environment that encourages deep curiosity and autonomy.
About the role
The Investment Associate role is an exciting opportunity to be part of the Tempus future as we grow. As a member of the investment team, you'll see more than 800 companies a year and be an active participant in the investment process, working on pipeline management, investment analysis, research, investment recommendations, and supporting our companies.
This is not a job for someone who wants to "do lots of deals". This is a position for someone who actively wants to become an investor — which means you will support our founders, participate in community activities, engage at a board level, and want to be on a long-range journey with the amazing companies we back.
Core Responsibilities
Pipeline Management
Work with hundreds of startups and engage with founders to evaluate investment eligibility according to our investment criteria

Participate in events, nurture relationships and build your profile within the startup ecosystem; and contribute to Tempus external communication (e.g. website, social media, PR)
Investment Management
Prepare backgrounds on new investments, and collaborate with the team when evaluating opportunities and building investment theses

Shepherd the internal investment process (e.g. document tracking, administration and governance) and assist with investment execution, including with due diligence (e.g. market analysis, product testing, financial analysis/modelling, managing due diligence advisors) and finalising investment documentation

Contribute to investment decisions and enhance internal processes that guide our decision-making
Portfolio Management
Act as a point of contact for portfolio companies and monitor portfolio company performance

Identify and report portfolio company issues to the team

Provide ongoing mentoring to founders and startups
Core Competency
You can demonstrate a passion for early stage companies, technology, investment and the Australia venture ecosystem;

You've got a background in one (preferably more) of investment, consulting, company founder, or startup operations background;

Curiosity is in your nature. You aren't shy about asking probing questions and can systematically solve complex problems;

You have strong financial modelling and financial literacy skills, and get a kick out of identifying insight through analysis;

You're a self-starter, comfortable working autonomously, and relish a fast-paced environment.
What you can expect from us
Each Tempus employee is considered an integral member of the team, taking on a range of internal and external aspects of the firm's activities in order to facilitate optimal investment performance.
We embrace:
Flexible working arrangements in exchange for a culture that is not '9 to 5' in practice.

Paid parental leave — 12 weeks for the primary carer and 4 weeks for a secondary carer, subject to a 12-month minimum tenure.

An additional 1 week parental/personal leave per year. 

An annual budget for your learning & self-development.
Our culture revolves around values that guide our decision-making and define who we are as a firm. We believe:
An accurate understanding of reality and a focus on the facts is an essential foundation to good investment and operating outcomes;

We must be wary about over confidence and be good at not-knowing (Is it right? Does it make sense?);

Our capacity to take measured risks and learn as a firm will drive our ability to succeed. It is ok to make mistakes, but unacceptable not to identify, analyse and learn from them;

Our respect for differing perspectives, diverse experience, and gender and cultural diversity, allows us to develop our collective culture, performance and team;

In order to succeed we must address weaknesses, and support each member's personal and professional growth;

We place our investors and our investee companies first. If they achieve great outcomes Tempus Partners will benefit from their success;

We hold ourselves accountable, operate with integrity and demand it of others;

Our work must be meaningful to our members
Removing bias from the hiring process
Your application will be blind reviewed by our hiring team to ensure fairness
You'll need a CV/résumé, but it'll only be considered if you score well on the blind review
Applications closed Fri 27th Nov 2020
Removing bias from the hiring process
Your application will be blind reviewed by our hiring team to ensure fairness
You'll need a CV/résumé, but it'll only be considered if you score well on the blind review