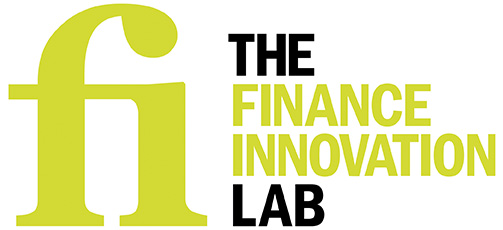 Community Connector / Network Facilitator
Finance Innovation Lab
Salary: Salary range: £30,360 to £40,480 p.a. pro rata (depending on relevant experience) + benefits
Location:

London / flexible within the UK

Closing: 3:05pm, 30th Jul 2021 BST
Role posted - 1:05pm, 24th Jun 2021 BST
Job Description
Are you an experienced coach, facilitator or leadership development professional looking to apply your skills to change the world for the better? Do you want to help mainstream financial organisations become more purpose-driven so they finance a just and sustainable world? If so, we'd love to hear from you!
About the Lab
The Finance Innovation Lab is a UK charity working to transform the financial system for people and planet.
Dysfunctions in the financial system lie at the root of many of today's challenges, from climate change and economic crises, to poverty, marginalisation, and inequality.
We believe it doesn't have to be this way. 
We work for deep, lasting change to the financial system to make it democratic, sustainable, just and resilient. We create this change by building the power of a community of systems-changemakers and developing ambitious initiatives that transform the financial system for people and planet.
This role will lead the growth and engagement of our community of intrapreneurs - finance professionals who are working to transform large financial institutions from the inside in service of social and environmental goals.
About the role
Since 2018 we have been developing a community of systemic intrapreneurs - finance professionals who are embedding social and environmental purpose at the heart of mainstream financial institutions. This work can feel isolating, exhausting and risky for internal changemakers. We connect systemic intrapreneurs in a supportive community of practice - offering coaching, peer learning and leadership development to build their power to influence transformational change inside their organisations. You will build trusted relationships with new and existing community members, connect them with one another and facilitate initiatives that grow their capacity for impact.
You will build on strong foundations, a dynamic community and great collaborative relationships. You will inject energy, new ideas and heart to create meaningful change in the heart of finance.
In this role you will:
engage and grow the Lab's community of systemic intrapreneurs who are embedding social and environmental outcomes in the core strategy, operations and culture of large financial institutions.

develop our approach to supporting intrapreneurs to grow their knowledge, confidence, networks and skills for transforming mainstream financial institutions from within.

document what we learn about systemic intrapreneurship and how systems change happens inside large financial institutions to inform our programme strategy for shifting mainstream finance and to share insights with the wider ecosystem of actors working for similar goals.
Some key activities in this role are to:
conduct outreach and communications activities to attract and onboard new members to the intrapreneur community.

engage in one-to-one relationship building and coaching with intrapreneurs to understand how the Lab can support their work, beginning with acting as the primary relationship holder with participants of our Climate Safe Lending Fellowship programme between October 2021 - March 2022.

facilitate events, workshops and initiatives to connect community members with one another for peer learning and to develop their capacity for influencing organisational change.
This is a new role, and we are open to discussion about what the best job title should be. Given current funding, this is a 12-month initial contract with an intention to be made permanent where possible.
Working with us
The Lab aims to embody the kind of organisations we think should be the norm - fully human, collaborative and compassionate. Working at the Lab will feel like a mix of work, play and vocation. You'll build relationships with colleagues you respect and admire and who feel the same way about you. You'll feel part of a broader community of inspiring change-makers.
We are committed to: 
flexible working arrangements - time and location (see also below). This is a part-time role at 0.8 FTE, but we are open to applications from those looking to work 21 hours or more per week, or job-sharing applications.

investing in personal growth - everyone has a £1,000 p/a training budget, an average of 1 day a month to complete learning, plus up to eight days per summer to complete a specific learning project.
You will also get a 5% pension contribution and 25 days holiday (+ public holidays + 5 day Lab closure week during August).
A bit more on time: Our current full-time hours are 35 hours per week, but from July to September the Lab is piloting a 32-hour week. 0.8 FTE would therefore be between 25.6-28 hours, and we can agree an FTE% which works for both of us during the interview process.
A bit more on location: This role is UK-based and does not need to be London-based - but you should expect to travel to our office in London 1-2 times a month if needed.
The team will be working remotely until at least August due to Covid-19 restrictions. Longer-term, we're expecting to spend at least 50% of our time working from home - but that can flex depending on the needs of each role and individual.
First round interviews are expected to take place on 4 & 5 August, with second round interviews on 10 & 11 August.
We can only accept applications from those with the right to work in the UK.
Removing bias from the hiring process
Your application will be anonymously reviewed by our hiring team to ensure fairness
You'll need a CV/résumé, but it'll only be considered if you score well on the anonymous review
Applications closed Fri 30th Jul 2021
Removing bias from the hiring process
Your application will be anonymously reviewed by our hiring team to ensure fairness
You'll need a CV/résumé, but it'll only be considered if you score well on the anonymous review