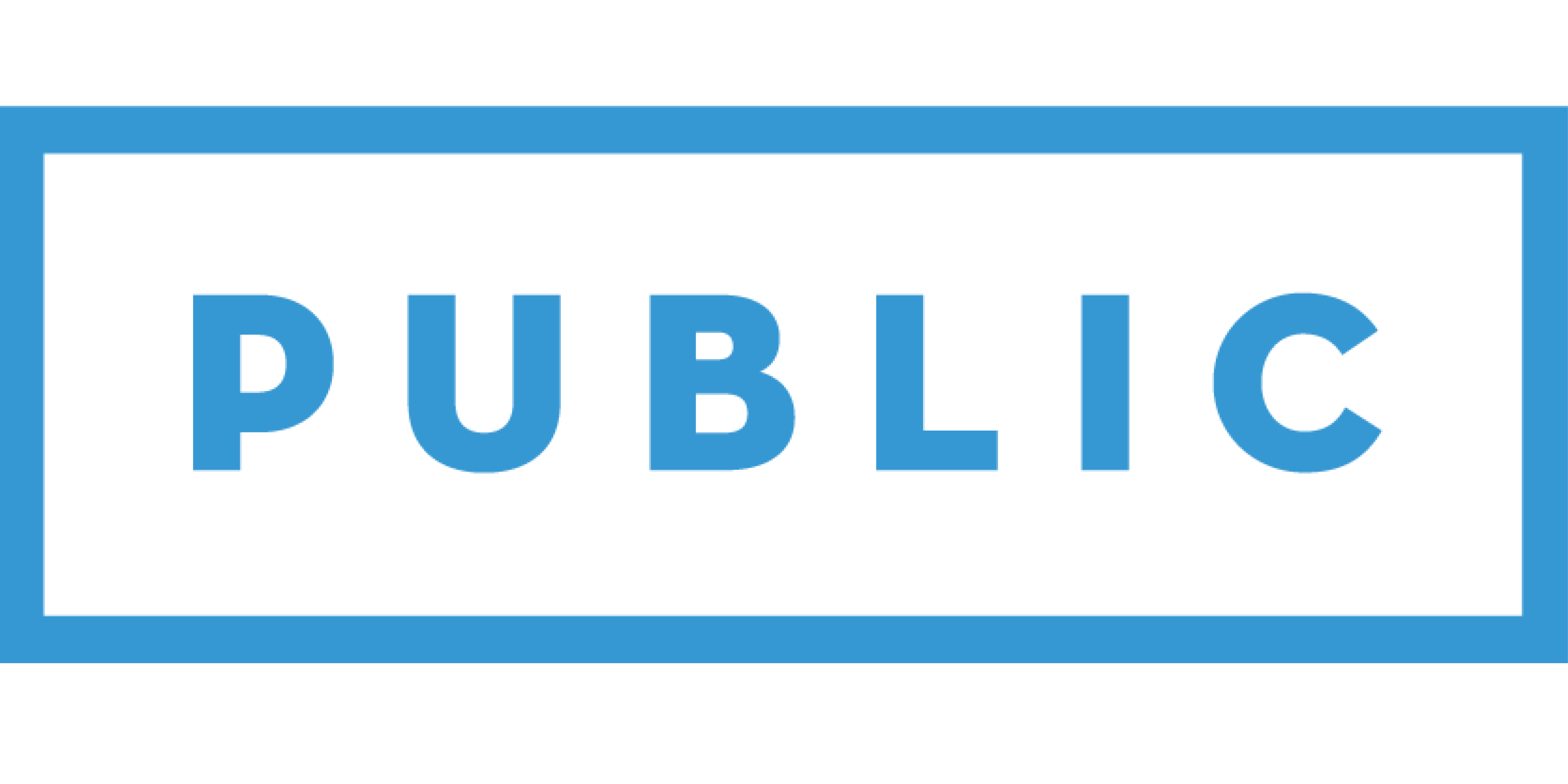 Research manager
Public Group International Ltd
Salary: c£40,000 dependent on experience
Location:

London

Closing: This role has no specific closing date.
Role posted - 1:49pm, 23rd Aug 2017 BST
Job Description
About the company
PUBLIC exists to build and help technology startups transform public services, providing capital, networks, insight and advice. Led by ex-deputy head of the No.10 policy unit, Daniel Korski, and venture investor, Alexander de Carvalho, Public's team has operational experience in government, startups, technology and finance. Our mission is to help startups do business successfully with the public sector.
Key to this mission is making Public the most knowledgeable and insightful organisation about government digitisation - in order to use insights from companies and engagement with policymakers to influence public policy and programmes, as well as offer companies in the Public ecosystem support to succeed commercially.
The first in an annual series of research reports uncovering the govtech market opportunity will be published in summer 2017, focusing on the UK. This initial piece will be the jumping off point for a wider programme of research exploring the growth, challenges and best practice in the global govtech market, reviewing the sector through a number of lenses: e.g. sector, technology, business use and government segment.
The Research Manager will join a small team reporting to the Director of Research & Insight.
The Role
As Research Manager, you will deliver high quality research publications, both drawing on your analysis and working with Public's network of Policy Fellows. Responsibilities include:
Undertaking quantitative and qualitative research into government policies and services that are ripe for digital transformation.
Scoping research projects with Public's Policy Fellows, establishing project plans and ensuring milestones are met.
Editing draft reports and managing the design and print process, working with external agencies.
Working with the Director of Research to identify research topics which appeal to Public's audience of policy makers, entrepreneurs and investors.
Drawing on information gathered across Public's business areas, to produce insightful articles or publications, as appropriate.
Maintaining regular communication and engagement with external project partners.
Person specification
You will have excellent analytical skills, but will also be a strong storyteller, able to translate Public's insights into compelling messages for policy makers, the media and other stakeholders. You will have a keen interest in the govtech and public sector digital transformation agendas, and ideally will have experience of working in a related field, in policy, economics or research.
You will have demonstrable experience of project management and budgeting, and will be able to balance different priorities, working to demanding deadlines whilst delivering high quality outputs, and sticking to budget.
You will have superb writing skills, and experience of preparing reports and presentations with excellent English, and will be able to write in a variety of styles.
You will be excited by the prospect of working for a startup, and having the opportunity to get closely involved with setting the direction of the company, and will be comfortable taking ownership of projects and strategically significant relationships.
Most importantly, you will have a real desire to make a difference in the GovTech space, and will take every opportunity to further Public's mission to transform public sector digital services.
Removing bias from the hiring process
Your application will be anonymously reviewed by our hiring team to ensure fairness
You'll need a CV/résumé, but it'll only be considered if you score well on the anonymous review
Removing bias from the hiring process
Your application will be anonymously reviewed by our hiring team to ensure fairness
You'll need a CV/résumé, but it'll only be considered if you score well on the anonymous review