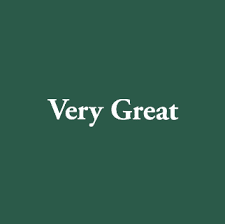 Product Manager
Very Great
Location:

New York City

Closing: 11:15am, 14th Feb 2022 EST
Role posted - 10:56am, 4th Nov 2021 EDT
Job Description
About Us
At W&P, we're working to build a happy, healthy, sustainable world, beginning in every kitchen. We design products that improve the way we eat and drink everyday. From morning coffee to lunch in the park to evening cocktails, our essentials solve problems for real life, elevate the everyday, and make it simple to do good. 
About the Role
As a Product Manager at W&P you are creative, have an eye for detail and a passion for the full product lifecycle. You will join the Operations team having complete responsibility for bringing products from concept through final production and delivery to warehouse. You will have the opportunity to work with domestic and international manufacturer partners in multiple capacities including production scheduling according to W&P demand forecast. You will also assist the Director of Production with strategic planning by identifying opportunities for growth in the marketplace and expanding internal processes surrounding Product Development and Production.
This role reports to the Director of Production. Our ideal candidate is based in the tristate area to join occasional product development meetings at our coworking spaces in NYC.
Responsibilities
Manage and implement each phase of W&P's new product strategy from market research, product research, product testing, pricing, competitive analysis, sample development, timeline creation and management through product launch

Create and manage clear timelines for new product development. Consistently guide the product development lifecycle to ensure each project milestone is achieved with ease and results are delivered

Communicate with factories to negotiate pricing at various points in the product development cycle for both new and existing products, with a constant eye toward improving business margin goals

Manage factory production schedules to meet xfty dates against corresponding inventory forecast

Arrange and oversee product testing and factory audits as needed

Partner with factories to ensure quality control across all new product development and existing production. Create processes for checking standards routinely

Act as a liaison between W&P OPS team and key stakeholders across the company including marketing, sales, and creative teams
About You
Bachelor's Degree 

4-6 years product development and/or production experience, consumer product industry preferred 

Ability to work in a self-directed, entrepreneurial environment

Strong analytical skills with product lines including: margins, business trends, market segmentation, competitive research and trends, market research and opportunity assessment

Keen understanding of vendor and product testing and compliance

Well versed in hands-on research, product evaluation, testing, and user-validation skills

Strong written and verbal communication skills

Adept project manager with a proven ability to prioritize, meet concurring deadlines and problem solve as needed 

Thoughtful collaborator and enjoys building strong internal team and external relationships

Proficiency using Microsoft Excel, Word, PowerPoint, and Google Suite
Removing bias from the hiring process
Your application will be anonymously reviewed by our hiring team to ensure fairness
You'll need a CV/résumé, but it'll only be considered if you score well on the anonymous review
Applications closed Mon 14th Feb 2022
Removing bias from the hiring process
Your application will be anonymously reviewed by our hiring team to ensure fairness
You'll need a CV/résumé, but it'll only be considered if you score well on the anonymous review