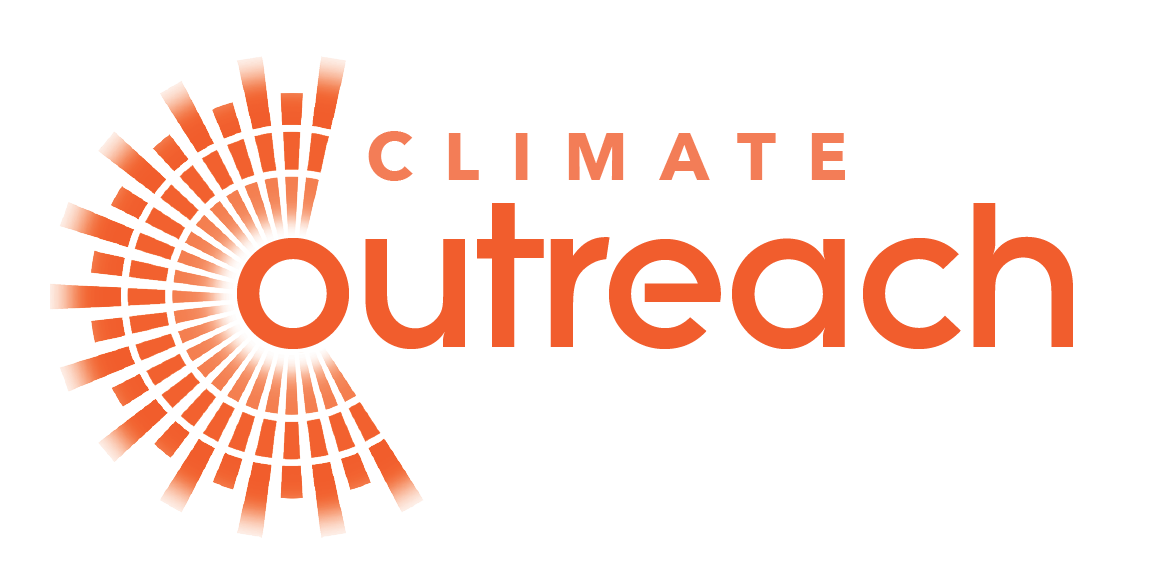 Science Communications Advisor (Fixed term maternity cover)
Climate Outreach
Location
Preferably Oxford office based. Flexible and remote working is available for the right candidate.
Salary
Starting salary £34,000 - £39,000 FTE
Team
Research and Engagement department
Closing: 10:00am, 12th Jan 2023 GMT
Job Description
Science Communications Advisor (Maternity Cover)
Climate Outreach is seeking an organised, collaborative and reflective individual with experience of science communication to provide maternity cover for our Science Communications Advisor within our Research and Engagement department.
This role is an exciting opportunity to build on Climate Outreach's Science Communication projects, which aim to upskill climate experts, as trusted communicators, in engaging the public on climate action. 
Through a feminist and anti-colonial approach to partnership, you will be responsible for the running of our "Climate Ambassadors project" and, with the support of the Head of Engagement and Income Generation team, strategising on how to expand, and fund, further science communication projects. 
This will be a highly stimulating and enjoyable job with many opportunities for building experience and developing new skills. This role is suitable for an individual who is passionate about communicating complex science to a variety of audiences in an engaging and meaningful way. 
Benefits: if eligible 3.5%-5% pensions, enhanced parental leave pay, cycle scheme, flexible working arrangements and 33 days of annual leave (FTE).
Contract length: Fixed term, 9 months with possibility to extend to 12 months
Hours: 28 hours (4 days) a week
Reporting to: Head of Engagement
Location: Preferably Oxford office based. Flexible and remote working is available for the right candidate.
Right to work: Right to work in the UK required.
Start date: Preferably between 1st March and 17th March 2023. 
Your responsibilities will be to
Category 1: Contribute to the Development of a CO Science engagement sub-strategy for the Research and Engagement department (under the leadership of the Head of engagement) 
Implement the 3 year science engagement sub-strategy for fundraising and developing science engagement work across the P&R department

Review strategy and update regularly

Work with an Income Generation team to develop training and workshop consultancy opportunities on a long term basis.

Implement monitoring, evaluation and learning framework for science engagement work portfolio.
Category 2: Deliver trainings workshops and presentations on science communication and science/policy, for a range of high-level clients (policy/academia/NGOs/comms) 
Deliver year 3 of an 'ambassadorship project' with climate-focussed academics which builds their capacity in communicating effectively to a non-academic audience and then supports them through mentoring and peer networks 

Deliver bespoke webinars and workshops to academics, think tanks, government and NGOs on how to engage the public and wider audiences with climate (physical and social) science 

Provide and design communications strategies for clients and partners, working with the support of the Head of Engagement and P&R Director 

Write at least 2 blogs or op-eds per year on how important effective engagement with climate science is under the supervision of the Head of Engagement 
Category 3: Work with the Income Generation team to scope out, write and submit proposals for funding, tenders and consultancy briefs. 
Work with the ER team to scope out relevant donors for this work area 

Build relationships with key (potential and existing) donors including universities, philanthropic organisations, multilateral organisations, government, NGOs and the private sector in collaboration with the ER department.

Develop new ideas for funding for the work area, in line with the aims of the sub-strategy

Co-author funding proposals, in partnership with ER and Operations Department with support and guidance from the P&R department (Head of Engagement/ Director) 

Undertake any other reasonable duties related to the position as necessary. 
Climate Outreach works with partners and contractors located in different time-zones. Therefore the post-holder may be asked to travel or work outside of core hours to support project delivery. 
You will need these skills:
Essential: 
Demonstrable skills of taking a technical and advisory lead on projects within an academic-oriented environment 
Demonstrable experience in delivering training workshops and presentations 

Some experience in working with and engaging a network of stakeholders 

Excellent written communication skills in creating accessible written materials using technical information

Demonstrable experience in delivering tangible impact within a lean budget

A self starter who can take initiative to drive projects forward 

Experience in working within cross-departmental teams to deliver external facing outputs 

Experience in science communications

Ability and willingness to work with people from different political positions while maintaining Climate Outreach's non-partisan approach on policy and politics

Strong organisational skills and efficient time management, ability to manage multiple tasks and priorities. 

Proficiency in office ICT including Google's G suite applications and CRM software

Committed to personal professional development 

Desirable 
Understanding and/or previous experience of presenting the social science of climate change engagement

Previous experience in fundraising for mission driven projects 

Experience working in multiple engagement modes e.g. in person, hybrid, digital, social

Experience engaging with the media or willingness to learn

Training or interest in feminist and/or decolonial methods

An academic qualification in a science or communications related subject 
Our values: 
Collaborative 
We co-design work with partners and seek to equip others with expertise and knowledge. We act in service to others and the wider movement. 

We empower each other by working closely together in a supportive manner, sharing ideas and knowledge. We actively seek to work without silos and with flexibility. 
People-centred 
We put people at the centre of the climate story, rather than science, technology, finance or policies. 

We treat each other with respect - as equals with concerns, hopes and aspirations. Credible 

We are evidence-based and research-led. Evidence is our starting point, not an add on.

We seek to live by our values, including by reducing our carbon footprint. We know this isn't easy but we do our best. Where we struggle, we are open and honest about that. 
Integrated 
We act as a bridge between different sectors, disciplines and communities. 

We recognise that public engagement and the work we do is a part of the puzzle, along with the work by other actors in the climate sector. 
Focused 
We focus on doing meaningful work that makes a difference to our mission. We seek leverage points in order to create systemic change. 

We recognise the tension between committing to our work and maintaining our wellbeing. We do not sacrifice the wellbeing of staff to this value, because we recognise that happy staff allow an organisation to be dynamic and creative. 

Application process
Please apply through the BeApplied application form, by 10am GMT, Thursday 12th January 2023. You will be asked 4 skills-based questions which will be assessed anonymously.
If you are shortlisted, you will be invited to an interview. Interviews will take place on Friday 18th January 2023 on a video call.
If you have any additional questions about the job or recruiting process, please contact us by emailing recruitment@climateoutreach.org.
Removing bias from the hiring process
Applications closed Thu 12th Jan 2023
Removing bias from the hiring process
Your application will be anonymously reviewed by our hiring team to ensure fairness
You won't need a CV to apply to this job
Applications closed Thu 12th Jan 2023