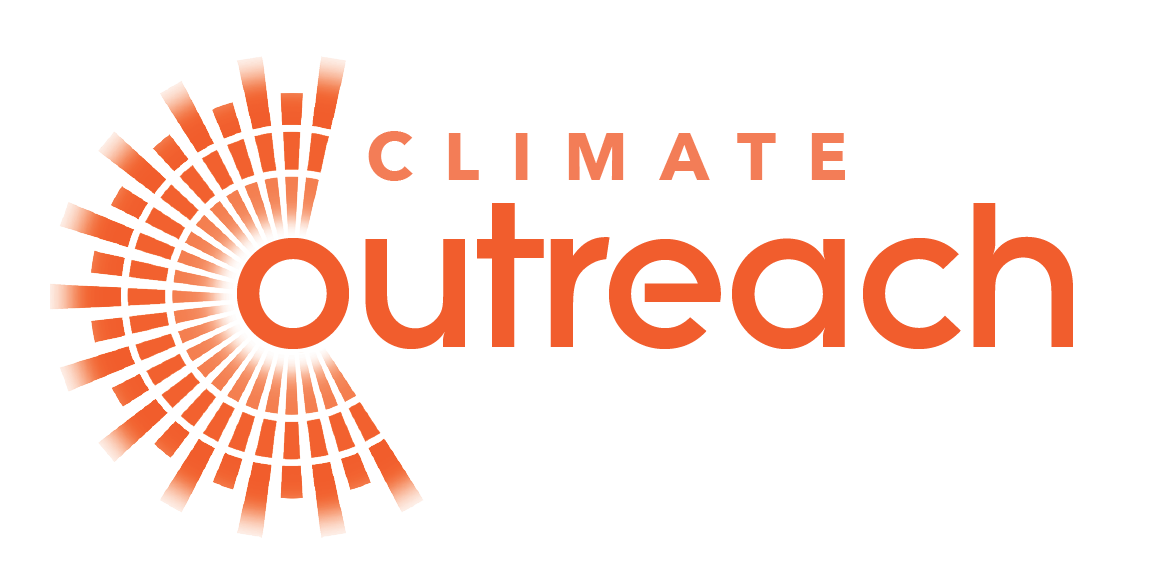 Communications Coordinator (Permanent contract)
Climate Outreach
Team: External Relations Department
Grade: C&A Suite - Level 2
Salary: Starting salary £27,000 - £30,000 FTE per annum
Location:

Preferably Oxford office based. Flexible and remote working is available for the right candidate.

Closing: 9:00am, 20th Jul 2022 BST
Role posted - 11:14am, 21st Jun 2022 BST
Job Description
Climate Outreach is at the forefront of public engagement on climate change and is seeking a new colleague to support our communications activities at an exciting time for climate action. The successful candidate will be an experienced communications professional with excellent organisational skills and demonstrable experience of delivering a range of communications activities to meet strategic objectives. 
You will support the Communications Lead, External Relations Department and wider organisation to promote our work to target global audiences. Key to success in this role will be the ability to understand why our work is important and how to strategically communicate it in a clear, compelling and impactful manner.
This will be a highly stimulating and enjoyable job with many opportunities to contribute your expertise and develop new skills. You'll be working alongside passionate and supportive colleagues in a rewarding environment to build a social mandate for climate action - creating a society in which the majority of people support climate action. 
Climate change affects everyone and to create a social mandate for climate action we need representatives from across society to be part of the conversation. Therefore at Climate Outreach we maintain a non-partisan approach on policy and politics, and we encourage and welcome applicants from all political representation to join our team.
Benefits: 3.5%-5% pensions (If eligible), flexible working arrangements, enhanced parental leave pay, cycle scheme and 33 days of annual leave.
Hours: 35 hours per week (5 days)
Contract: Permanent
Reports to: Communications Lead
Right to work in the UK required.
The role needs these skills:
Essential:
At least 2 years experience supporting an organisation's communications work

Strong organisational and time management skills; ability to manage multiple tasks and priorities and meet deadlines 

Excellent attention to detail

Excellent writing and proofreading skills, with an ability to communicate complex topics in a clear and engaging way to a wide range of audiences across web, social media, email and print

Demonstrable experience of measuring, reporting on and learning from the performance and impact of digital communications

Experience using Google Analytics, Google Ads, social media paid advertising, or similar

Proficiency in office IT such as Google workspace applications; website software (eg Wordpress); coordination tools (eg Asana); CRM software

Ability to work both independently and in a team-oriented, collaborative manner

Commitment to continuously improving processes and willingness to adapt to changing situations; a desire to learn and pick up new skills and committed to personal professional development

Ability and willingness to work with people from different political positions whilst maintaining Climate Outreach's non-partisan approach on policy and politics.

Interest in building public engagement with climate change and a commitment to the values of Climate Outreach (see below)
Desirable:
Graphic design and/or video-editing skills for smaller projects not requiring external designers/videographers (eg graphics for social media posts; talking head videos) - or willingness to learn
Experience in event coordination - or willingness to learn
Key tasks & responsibilities
(With oversight & support from Communications Lead)
Digital communications channels
Website: write copy, upload new content, ensure existing content is up to date, liaise with web developers for technical support when necessary, boost SEO, and help further develop our web presence as needed

Social media: plan, create and post content to strategically engage and grow our target audiences, including paid advertising

Google Ads: create impactful ads using Google Ads charity grant

Stay up to date with digital trends and opportunities in the communications field and make recommendations to the organisation as needed
Project launches
Write clear, concise, compelling and engaging copy about new projects, for use across our communication channels (website, social media, newsletter), adhering to our brand and style guide 

Coordinate the launch of new projects in collaboration with project managers, using our organisational platforms and tools (Google Drive, CRM, Asana etc). Projects to be promoted include new resources as well as appeals, recruitment etc

Produce creative outputs to accompany new resources (eg videos, infographics etc to accompany new reports, usually working with contractors but possibly in-house depending on candidate's skills)
Monitoring & evaluation
Monitor, record and report on the communications reach of specific projects, as well as for our organisation more generally (eg using Google Analytics).  

Provide key insights, learnings and actionable recommendations to help achieve our organisational and communications strategy. 
General
Branding: champion our brand internally; support with ensuring organisational outputs adhere to branding and style guide

Events: promote our events, support in the design and delivery of our organisational annual event 

Marketing materials: work with the rest of the External Relations department to produce engaging marketing/sales materials

Info@: manage this account which involves responding to communications-related emails and forwarding other emails to relevant colleagues

Collaborate with other departments within our team (eg with Operations Department about communications team capacity)

Undertake other appropriate tasks as required in the ongoing support of Climate Outreach's work.
Climate Outreach works with partners and contractors located in different time-zones. Therefore the post-holder may be asked to travel or work outside of core hours to support project delivery. 
Our values
Collaborative
We co-design work with partners and seek to equip others with expertise and knowledge. We act in service to others and the wider movement. 

We empower each other by working closely together in a supportive manner, sharing ideas and knowledge. We actively seek to work without silos and with flexibility. 
 People-centred
We put people at the centre of the climate story, rather than science, technology, finance or policies.

We treat each other with respect - as equals with concerns, hopes and aspirations. 
 Credible
We are evidence-based and research-led. Evidence is our starting point, not an add on. 

We seek to live by our values, including by reducing our carbon footprint. We know this isn't easy but we do our best. Where we struggle, we are open and honest about that. 
 Integrated 
We act as a bridge between different sectors, disciplines and communities. 

We recognise that public engagement and the work we do is a part of the puzzle, along with the work by other actors in the climate sector. 
 Focused
We focus on doing meaningful work that makes a difference to our mission. We seek leverage points in order to create systemic change.

We recognise the tension between committing to our work and maintaining our wellbeing. We do not sacrifice the wellbeing of staff to this value, because we recognise that happy staff allow an organisation to be dynamic and creative. 
Next Steps
Please apply through the BeApplied application form. You will be asked 4 skills-based questions which will be assessed anonymously.
If you are shortlisted, you will be invited to an interview. Interviews will take place on Wednesday 27th July on a video call.
If you have any additional questions about the job or recruiting process, please contact us by emailing recruitment@climateoutreach.org.
Removing bias from the hiring process
Your application will be anonymously reviewed by our hiring team to ensure fairness
You won't need a CV to apply to this job
Removing bias from the hiring process
Your application will be anonymously reviewed by our hiring team to ensure fairness
You won't need a CV to apply to this job