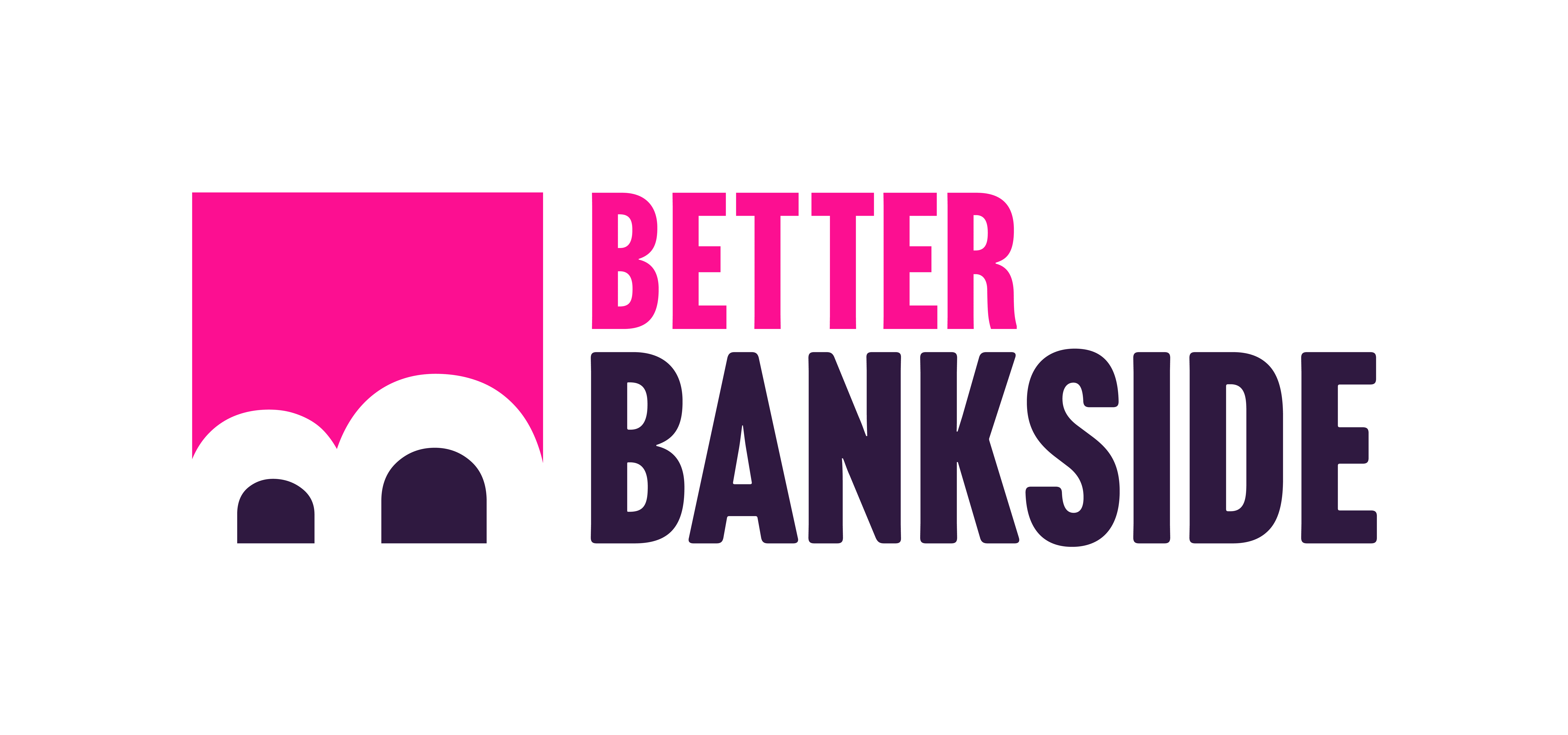 E
Better Bankside
Salary: £32,000 per annum
Closing: 12:00pm, 10th Dec 2021 GMT
Job Description
About Better Bankside
Vision Powered by the people of Bankside, Better Bankside will be an agent of change, leading innovative economic, environmental and social action to advance one of the world's great neighbourhoods, bringing benefits to business and Banksiders.
Mission We will improve everyone's experience of the neighbourhood by co-creating our programme with Banksiders, responding inventively to urban challenges, and celebrating the differences that define Bankside as London's Other Side.
Better Bankside was one of the first Business Improvement Districts (BID) in the UK, established in 2004. We are a partnership of local businesses, working closely with other community stakeholders to co-create a programme of projects and services that benefits the whole Bankside neighbourhood. Our core purpose is to promote local businesses and make a positive impact in our community.
As a BID, we are funded by a mandatory levy on businesses within a defined boundary. Our last ballot took place in November 2019, achieving overwhelming support from the business community, with 92% voting for another five years of Better Bankside.
Better Bankside is an organisation where you can make a real impact; and where you can expect to get involved in a wide-ranging programme of work.
We are a small team of fifteen in the Bankside office, plus our wardens and street cleaning teams. The way that we work with our members through our governance structure provides an extended network of regular collaborators and contributors.
Job Overview
A fantastic opportunity has arisen for an exceptional, highly organised and experienced office professional to cover maternity leave as an Office Manager for Better Bankside.
The Office Manager plays a crucial role in enabling Better Bankside to service its membership and achieve its aim of driving positive change in one of the world's great neighbourhoods. The postholder is in charge of ensuring the smooth day-to-day running of the organisation.
Key tasks include:
- Oversight of the organisation's phone, IT and internet facilities, ensuring that these are functioning at all times.
- Ensuring external contracts are recorded and managed efficiently
- Oversight of office supplies and deliveries
- Manage the office administration budget
- Liaise with landlord for any building issues.
- Identify working practices to streamline working environment
- Monitoring the usage of the BB's arch spaces on the Low Line.
- Ensuring the workplace is a covid-safe environment
- Oversight of the organisation's Sugar CRM membership database.
- Key role in managing and documenting the organisation's procurement procedures, including maintaining accurate records relating to contracts with suppliers
- Finance support including: administering the sales ledger, issuing invoices and keeping an account of theme budgets and relay information on these to managers, compiling and distributing payslips, pensions and tax information to employees
- Developing, implementing and monitoring HR policies and ensuring the organisation demonstrates best practice in areas such as employee absence, grievance, diversity, recruitment and staff development
- Ensure the staff handbook is up to date in line with best practice and current legislation, and convey the staff handbook to new employees
- Support recruitment of staff across the organisation: helping draft JDs, advertising roles, managing, scheduling and attending interviews. Managing the Be Applied unbiased recruitment platform
- Line management of one direct report: Business Support Coordinator
Person specification
The role requires a positive attitude and a flexible approach. The ideal candidate should be willing and able to take on a wide range of diverse tasks. There is no preference for any particular background, but you need be able to demonstrate an impressive range of relevant experience in the following areas.
Skills and experience
- Proven track record of organisational and administrative skills, with minimum of two years' experience of working in a similar capacity
- A competent verbal and written communicator with a friendly and professional manner
- Experience of monitoring budgets and business planning
- A strong team player who will embody the BB culture
- Confident user of standard MS Office software packages
- Experience of working with database systems
- Conscientious, diligent and attentive to detail
- Problem solver and adaptable to new ideas
- Experience of providing administrative help for meetings (including preparing agendas, taking minutes)
- Able to confidently develop positive and productive working relationships
- Proactive and self-motivated, ability to prioritise own workload and to work to tight deadlines
- Interest in Bankside as an area to live, work and visit
- An understanding of Business Improvement Districts
Working arrangements
Better Bankside operates on a flexitime basis with mandatory core hours of 10am-4pm, Monday to Friday, with additional hours, evening and weekend work expected in accordance with the requirements of the post. Due to the nature of our work, a minimum of three days per week will be based in the office with up to two days working from home.
Throughout the pandemic, Government guidance has been adhered to with home working supported for those able to do so, and measures put in place to ensure the Better Bankside workplace is Covid secure.

Interviews will be via Zoom
Removing bias from the hiring process
Your application will be anonymously reviewed by our hiring team to ensure fairness
You'll need a CV/résumé, but it'll only be considered if you score well on the anonymous review
Applications closed Fri 10th Dec 2021
Removing bias from the hiring process
Your application will be anonymously reviewed by our hiring team to ensure fairness
You'll need a CV/résumé, but it'll only be considered if you score well on the anonymous review
Applications closed Fri 10th Dec 2021