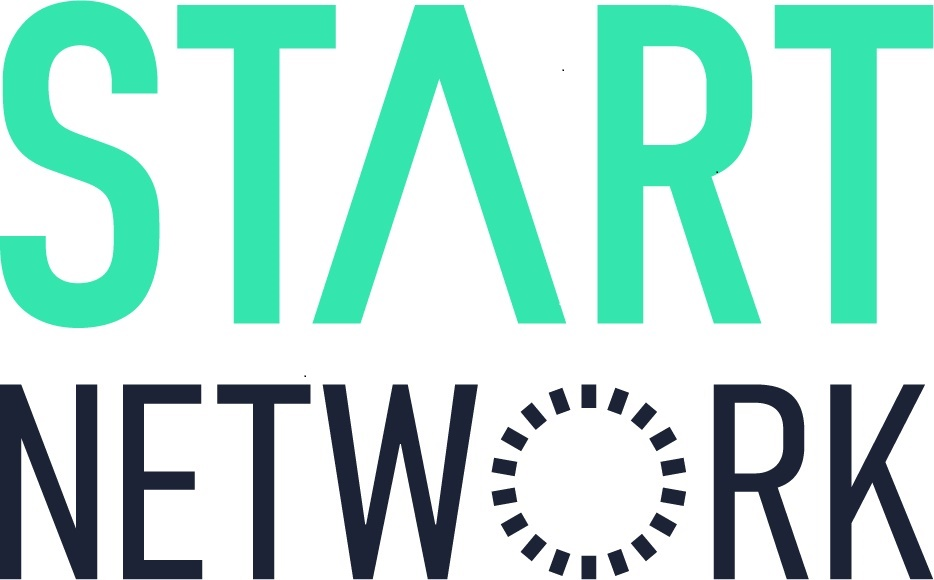 Start Network
Senior Innovation Manager

THE START NETWORK
Start Network is made up of more than 50 aid agencies across five continents, ranging from large international organisations to national NGOs. Together, our aim is to transform humanitarian action through innovation, fast funding, early action, and localisation.  
We're tackling what we believe are the biggest systemic problems that the sector faces. Problems including slow and reactive funding, centralised decision-making, and an aversion to change mean that people affected by crises around the world do not receive the best help fast enough, and needless suffering results. 
Start is now forming an exciting new partnership with Elrha, host of the Humanitarian Innovation Fund (https://www.elrha.org/programme/hif/) to deliver a programme on Locally Led Humanitarian Innovation.  The goal of this programme is to improve the relevance and effectiveness of humanitarian preparedness, response and resilience interventions through innovation driven by the people affected by humanitarian crises.
The partnership will provide technical support to community-based innovation teams in at least three countries and will include a grant-making provision for innovations at different points in their journey to scale. The programme will also support uptake of the innovations within the humanitarian sector through demand side focused interventions.  The programme will be delivered by Start Network, Elrha and our innovation partners working together.
JOB PURPOSE
The Senior Innovation Manager will lead this work for the Start Network. She or he will have significant technical expertise and experience in innovation management and a passion for locally led innovation. 
In this role, the post holder will provide support to Start Network Hubs in two different countries so that they can establish and develop the capabilities and practices necessary to support impactful and durable community-based humanitarian innovation. She / he will collaborate closely with Elrha to ensure that our activities are coherent, learn from each other and actively support each other.
The Senior Innovation Manager will collaborate with other experts and actors in the sector; will deliver targeted advocacy on locally led humanitarian innovation and will develop and share technical expertise on humanitarian innovation management.  She / he will support learning both internally as well as externally, providing leadership and will represent the Start Network externally.   
The post holder will support Start Network hubs to:
Design their overall approach, strategy and process for supporting community-based humanitarian innovation

Identify, analyse and understand critical humanitarian problems and risks which a community-based innovation approach could help solve.

Identify and use appropriate innovation and design tools and methodologies

Work collaboratively with other hubs and Elrha partners and link with other teams in the Start Network

Identify and broker partnerships with Start members and external organisations that can support the innovation work stream or help to deploy innovations in their own work

Learn as they go, drawing on lessons from successful and unsuccessful practices  

Deploy appropriate agile and adaptive approaches in the hubs work in general and support the development of innovation competencies, mindsets and organisational approaches.  
RESPONSIBILITIES
Working towards team outcomes
-      Work adaptively as part of the Start Innovation team to achieve the team outcomes
-      Within Start Network, lead the team working on the Start / Elrha programme, coordinating the input of all other Start Innovation team members in respect of this programme
-      Lead, on behalf of the Start Network, on the strategic development and operational management of the joint Start / Elrha programme
-      Be part of a cross-organisation team jointly staffed by Start and Elrha to collaborate on programme methodology, tool development and learning
-      Manage the Start Network budget of circa 1 million GBP / year for the Locally Led Innovation programme including timely oversight of any emerging issues or concerns
-      Play a strong role within the Start innovation team and broader Start Network team, helping to design and deliver team plans and strategies, contributing to the overall Start vision.  
Technical and design Support and training
-      Act as the technical lead on innovation management across the joint Start and Elrha programme team
-      Provide technical and strategic input into the overall programme approach and design
-      Support hubs on the application and adaptation of human centred design and other innovation tools and methodologies
-      Mentor and coach hub teams and design and deliver training to support the development of innovation skills and mindsets in the hub teams where appropriate
Collaboration, brokering and facilitation
-       Act as lead facilitator for all programme interactions with Start hubs.
-       Work in partnership with hubs and Elrha to cultivate a skilled and confident cohort of programme partners that shares and learns from each other.
-       Help to identify potential external partnerships and collaborations to support hubs in the delivery of their initiatives, including partnerships such as technical, financial and implementation partnerships.
-       Broker opportunities both within the Start Network membership and outside of the Start Network that provide opportunities for the deployment and implementation of community led innovations emerging from across the Start / Elrha programme
Learning and analysis
-       Support the innovation MEAL manager on the development of learning frameworks that help hubs, partners and innovators to understand the effectiveness of their approach and impact of emerging innovations.
-       Support adaptive decision making, collaborative learning and sense making within and between programme participants
-       Support specific research where required and support or lead on the development of other learning products
-       Lead the team by example to work with a diverse group of stakeholders at global level, including experts and influential actors, to deliver targeted advocacy on locally led humanitarian innovation.
-       Share both formal and informal learning products using diverse mechanisms for communication, especially with network members and more widely in the sector.
-       Assist in the analysis, interpretation and application of data and learning products
-       Coordinate the innovation team to ensure timely report writing, submission of donor reporting, fundraising proposal development and other strategic documents.
PERSON PROFILE
This role is for a team member who thrives on enabling collaboration, on supporting others and whose primary focus is the end user of our services.
Ideally, the individual will have:
-       Great innovation management experience and knowledge of innovation and design tools and methodologies.
-       A commitment to supporting local organisations at the front lines of humanitarian response.
-       A collaborative approach and ability to work across organisational boundaries
-       The willingness to constructively challenge the status quo and to think beyond business as usual
-       Excellent coaching, mentoring and facilitation skills
-       Excellent team working skills
-       Shows cultural sensitivity to work with a diverse team
KEY COMPETENCIES
The following are the most important competencies for this role:
-       Problem-solving and decision making
-       Innovating and adapting
-       Working effectively with others
-       Communicating with impact
-       Delivering results
ESSENTIAL TECHNICAL SKILLS & EXPERIENCE
Excellent knowledge and experience in the application of different innovation management tools and approaches

Good knowledge of the international humanitarian system

Experience of supporting partnerships in a humanitarian context

Knowledge and experience of monitoring and learning approaches

Experience in supporting and engaging a team, including remotely, organising and facilitating workshops or training to bring new ideas to fruition

Ability to manage programme budget and experience of effective resourcing across a team /diverse areas of activity
PERSONAL SKILLS
Excellent leadership skills

Excellent coaching, mentoring and facilitation skills

Excellent ability to work collaboratively and adaptively, building effective relationships with diverse stakeholders   

Confidence in organisational representation at public events and meetings; ability to present with impact at conferences, external meetings and events.

A champion for change who believes in the power of collaborative approaches

Ability to prioritise work, managing time and resources effectively

A flexible, 'can do' attitude with the ability to manage an unpredictable workload

Willingness to travel

High level of independence as well as awareness and excellent practice of what is needed to work effectively in a team
EDUCATION/PROFESSIONAL SKILLS
Graduate degree or equivalent experience (desirable)

Language skills, especially in French or Spanish (desirable)
Role posted -
12:12pm, 16th Apr 2020 BST