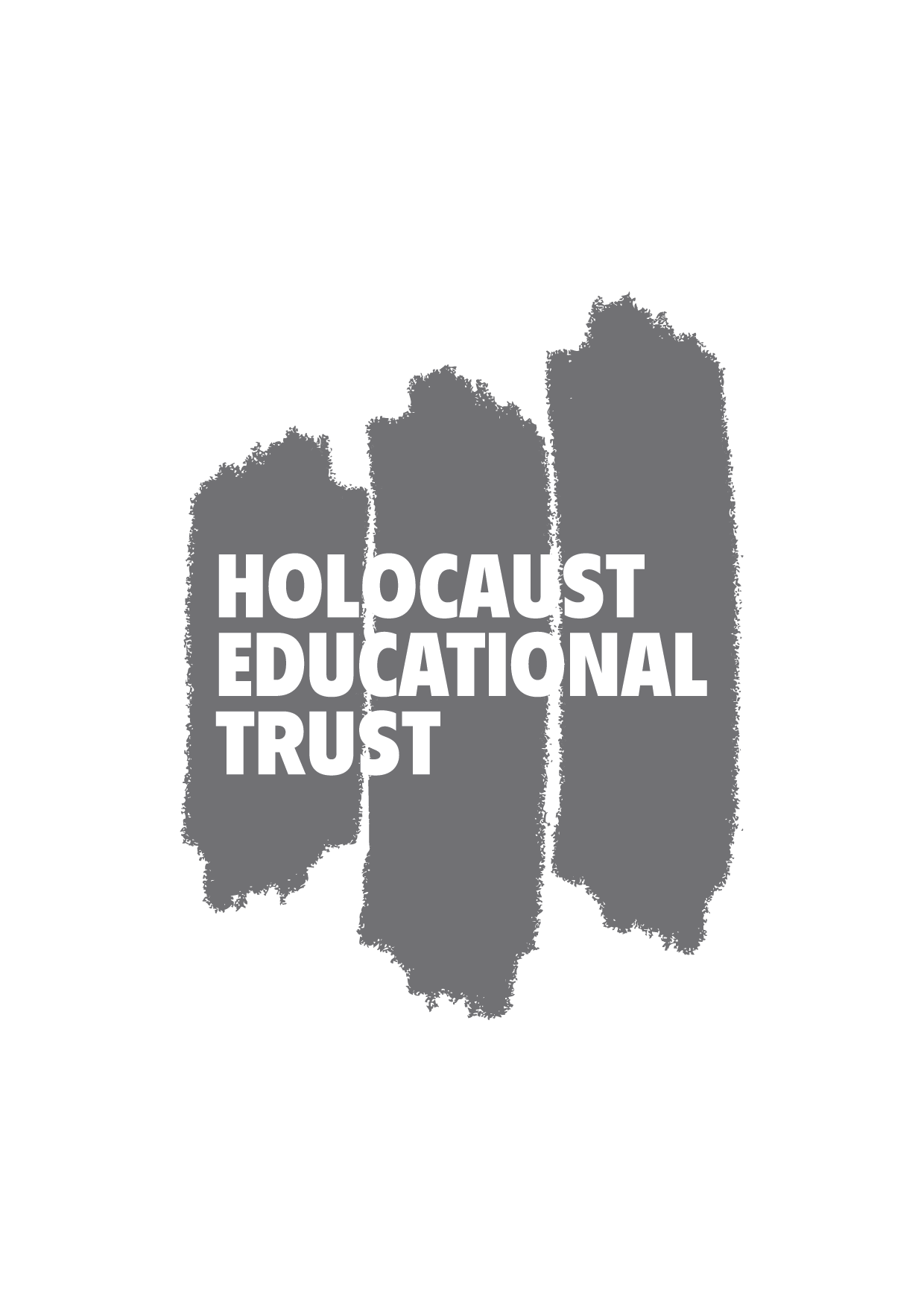 Ambassador Programme Manager
Holocaust Educational Trust
Salary: £35,000 - £42,000
Location:

Westminster, London. Hybrid working currently in effect.

Closing: 9:18am, 13th Dec 2021 GMT
Role posted - 9:32am, 26th Nov 2021 GMT
Job Description
The Holocaust Educational Trust team is made up of hard working, energetic people who are passionate about our mission to educate every person from every background in the UK about the Holocaust and its relevance today. We believe that the Holocaust must have a permanent place in our nation's collective memory. We work across the UK, providing a wide range of educational programmes.
Every year, up to 3,000 participants - aged 16-18 years old - take part on our ground breaking Lessons from Auschwitz Project, hearing from a Holocaust survivor, and joining a one day visit to the former Nazi concentration and death camp Auschwitz Birkenau. They become Ambassadors for the Holocaust Educational Trust, invested with a powerful responsibility to share what they have learnt, to ensure the Holocaust is remembered, and to speak out against antisemitism, racism and hatred when they see it. Our Ambassador Programme provides opportunities for young people to further their knowledge of the Holocaust, and equips them to become advocates of Holocaust remembrance.
As the Ambassador Programme Manager you would oversee and lead our efforts to engage and educate an ever growing, dynamic and passionate community of tens of thousands of young people across the UK. The successful candidate will drive a strategic vision – a vision which is fearless, and looks towards ever increasing reach, enhanced impact, provision of robust and engaging educational opportunities, true youth engagement and empowerment, and with inclusivity and accessibility at the heart of our programme. You will coordinate efforts across the Ambassador team, and between different Ambassador projects, leading the overall program with attention to strategy, implementation, and delegation. You will be responsible managing the Ambassador team and ensuring the day-to-day delivery of the Ambassador Programme is of the highest standard, and that your team is able to deliver an exciting, engaging and impactful programme of events throughout the year (inclusive of workshops, conferences and international study visits.) All delivery will be monitored and evaluated, with our Ambassador Programme Manager championing and driving quality monitoring, learning and evaluation systems.
As our Ambassadors work hard to ensure that the Holocaust is remembered, the Ambassador Programme Manager will be responsible for ensuring that Ambassadors have access to inspiration and guidance through our Ambassador Programme – the Trust will continue to support our Ambassador community in all their efforts.
The Ambassador Programme Manager will require these skills/qualities:
Ability to drive strategic vision, to generate continued growth and impact of a programme, as well as increase reach;

Excellent leadership skills, with the ability to nurture and develop individual staff, and a team, to deliver an excellent programme, and engaging projects and initiatives;

Excellent understanding of how to devise, develop and deliver robust educational content (to be delivered on and offline), and building educational content which will engage, inspire, and educate our Ambassador community;

An understanding of how to devise and manage a communication plan as part of your engagement strategy, with particular confidence in understanding the ways in which young people engage with and consume information, communications and correspondence;

Effective project management skills – able to manage a range of initiatives and projects (sometimes with conflicting deadlines), devising new and innovative ways to ensure those projects are engaging target audiences;

Demonstrable understanding of monitoring, evaluation and learning frameworks, and confidence in creating frameworks that allow teams to implement learnings within the project cycle;

Strong interpersonal skills, with the ability to build and maintain effective working relationships with a wide range of people, particularly young people aged between 16-26 years old from a variety of backgrounds;

Excellent organisational skills, and a strong eye for detail;

Passionate about youth engagement and activism, with knowledge of trends in youth culture and how these trends can be used to engage with audiences;

Understanding of Safeguarding, issues for consideration within youth engagement delivery, and an ability to implement robust safeguarding assurances within the context of informal educational settings;

Energy, enthusiasm and positivity;

Creativity;

Confident facilitating workshops with young people.
In your first 6-12 months, you will:
Develop a comprehensive understanding of the Ambassador Programme – its aims, deliverables, and impact / reach of the programme to date. In order to achieve this, you will be expected to develop a contextual understanding of the sector, and how young people engage with Holocaust education and remembrance, as well as broader youth engagement.  

Contribute to plans for the Ambassador Programme's upcoming programme cycle (academic year 2021/22) and support the Ambassador team as they delivery on projects and initiatives. This will include oversight of the development and delivery of a new digital platform, bespoke to the Ambassador community.

Line management of the Ambassador Programme Coordinators, including direction and support as they delivery on the Ambassador Programme annual calendar of projects and initiatives, and inclusive of creating individuals development plans for your direct reports, harnessing their skills and driving growth across the team. Work with Education Team Manager to ensure project structures across the Education Team (inclusive of the Ambassador Programme) are uniform. Within this context, you will ensure the appropriate project proposal, planning and delivery structures are in place across the Ambassador Programme team. 

See delivery of our Ambassador Programme first hand, and start building relationships across our Regional Ambassador networks – engaging with them to better understand what inspires and engages them; to see first-hand how their enthusiasm and passion manifests itself through their activity; to consider what our Ambassadors want to see through our Ambassador Programme.

Familiarise yourself with the Trust's Safeguarding policies and processes, and establish yourself within the safeguarding team (understanding your responsibilities within the context of the safeguarding team, and the Ambassador Programme). Ensure that safeguarding and promoting the welfare of young people is a central component within all work you oversee.

With support from Director of Programmes and Education Team Manager, lead on strategic planning for 2022/23 academic year and beyond, this will include ensuring efficient, smooth and professional delivery of the project cycle of our Ambassador Programme,  setting our a vision for the programme's future, directing on agreed programme objectives and KPIs, and communicating with the team what we are delivering.

Ensure that the Ambassador Programme monitoring, evaluation and learning frameworks are effective in capturing the detail and information we require, and where necessary amend framework to allow the team to implement learnings within the project cycle.

Draft relevant budgets for the Ambassador Programme; monitor expenditure, and work with the Fundraising Team on relevant grant or funding applications;

To lead on the development and delivery of a new digital platform for the Ambassador Programme

Support the Lessons from Auschwitz Project team in a logistical role on our one-day visits to Auschwitz-Birkenau in Poland (up to three visits per year).
Benefits :
·       Flexible working – staff have the flexibility to work their contracted hours around the core hours of 10am – 4pm.
·       Annual leave - 22 days annual leave each year plus bank holidays. This increases by one day after 2 years continuous service and is capped at 25 days annual leave plus bank holidays.
·       Office Closure days – Up to a maximum of 8 closure days per year.
·       Pension scheme
·       Opportunity to opt into private medical insurance
·       Sick Pay
·       Life assurance
·       Income Protection
·       Employee Assistance Programme
·       Season ticket loans
Next steps:
In order to apply, interested candidates should complete the recruitment questions. These questions are used to help us better assess skills and qualities that a candidate possess and as relevant to the role (rather than solely focusing on experience); answers to questions will be assessed blind, and we will be looking for responses that specifically and concisely address the question.
Shortlisted candidates will then be brought through to the next phase, which will include an interview and a task.
If you would like to discuss the role in more detail before applying, please contact Jonathan Milton at jonathan.milton@het.org.uk
Removing bias from the hiring process
Your application will be anonymously reviewed by our hiring team to ensure fairness
You won't need a CV to apply to this job
Applications closed Mon 13th Dec 2021
Removing bias from the hiring process
Your application will be anonymously reviewed by our hiring team to ensure fairness
You won't need a CV to apply to this job