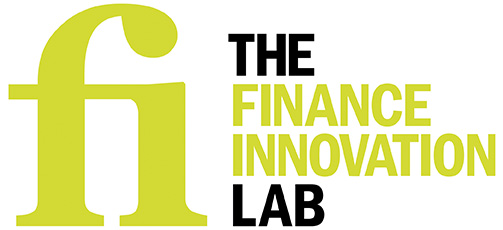 Director of Programmes and Community Power building
Finance Innovation Lab
Team: Executive
Salary: £54k - £64k p.a. (depending on relevant experience) + benefits
Location:

UK-based and able to reach our office in London regularly for external meetings.

Closing: 12:00pm, 6th Jun 2022 BST
Role posted - 3:32pm, 14th Apr 2022 BST
Job Description
Director of Programmes and Community Power Building Role description 
Job title: Director of Programmes and Community Power Building
Reporting to: Chief Executive Officer
Salary: £54k - £64k per annum (depending on relevant experience) + benefits
Contract type: Permanent
Hours: This is a full-time role, but we are open to applications from those looking to work 21 hours or more per week, or job-sharing applications.
Occasional evening and weekend work will be necessary, for which time off in lieu will be given
The Finance Innovation Lab: Transforming the financial system for people and planet
Our financial system has become disconnected from the real needs of people, the environment, the wider economy and society. Dysfunctions in the financial system lie at the root of many of today's challenges, from climate change and economic crises, to poverty, marginalisation, and inequality. 
We believe it doesn't have to be this way.
The Finance Innovation Lab is a UK charity working to transform the financial system for people and the planet. We work towards deep, lasting change to the financial system to make it democratic, sustainable, just and resilient. We create this change by building the power of a community of systems-changemakers and developing ambitious initiatives that transform the financial system for people and planet. You can read a summary of our 2030 strategy here.
About the role
We're recruiting for a collaborative Director of Programmes and Community Power Building to join our team as the third member of the Executive.
As Director of Programmes and Community Power Building at the Finance Innovation Lab you will develop the next stage of our community strategy, leading the growth and engagement of our community of systems-changemakers - including activists, campaigners, innovators, intrapreneurs, practitioners and thought leaders - all working towards a financial system that serves people and planet. We are looking for someone to lead our thinking of how to build community power to shift the power dynamics in the system, challenge the underlying power structures and mental models that hold the system in place, and achieve tangible impact that helps build a financial system which is democratic, sustainable, just and resilient.
You'll have responsibility for overseeing our programmes including supporting programme leads with strategy development, fundraising, and thought engagement. You can read an overview of our programmes in our 2030 strategy summary here.
In all of your work and relationships, you will reflect the unique nature of the Lab's approach to systems change and our core values: ambition, collaboration and empowerment.
This is a permanent role, but as part of the Executive team, you will share responsibility for fundraising to maintain and expand the work of the Lab.
In this role you will:
1. Be the Lab's centre of expertise on community building for systems change, including:
Developing the next stage of our community power-building strategy, leading the growth and engagement of our community of systems-changemakers;

Leading the sharing of expertise internally and externally, and supporting colleagues to grow and develop their skills of community building;

Develop your network of strong relationships across the community.
2. Be a strategic partner and effective manager to the senior programme leads, working together to identify opportunities, build partnerships, design exciting initiatives and translate vision into impact. This includes:
Supporting and managing staff to deliver impact, centre Lab values, and learn and grow as individuals and as a team.

Taking responsibility for the Lab's Monitoring, Evaluation, Learning and Planning system, and using it to drive impact, in line with Lab values.
3. Oversee and help grow effective programme fundraising by supporting programme leads to maintain strong relationships with existing funders and supporting the Lab team to identify and develop programme funding proposals. Fundraising is a shared responsibility with the CEO, who leads on the overall strategy and new funders approaches, and the COO, who ensures the system works efficiently, including overseeing research, proposals and reporting. This role focuses on existing funders, and supporting programme leads to develop proposals and relationships with new funders where relationships have been established.  
4. Develop our communications strategy, which is central to our community-building efforts, ensuring the community is informed, engaged and attracted to the Lab's work, and supporting colleagues to deliver effective events and communications channels including regular newsletters, social media platforms and personal communication.
Your profile
We're looking for an experienced, strategic and effective Director. However, this is a new role and as such there is some scope for refinement of responsibilities, depending on the candidate found. We also know that we are describing an idealised candidate, and fully expect the successful applicant to be strong in some areas, and not in others, and to bring additional skillsets. If you do not meet all of the requirements but still believe you could thrive in the role, please consider applying or get in touch to discuss your fit for the role.
Ideally you will have the following skills and experience:
1. Outstanding relationship building and interpersonal skills. You'll thrive on helping build and connect our diverse community and will understand how this underpins the Lab's approach to power-building for systems change. You'll be:
An experienced, supportive, human-focused manager, with experience managing people to achieve their best, whilst learning and growing, and maintaining a good work-life balance.

An energetic networker and skilled relationship builder, able to proactively make connections, build trust and to empower change-makers to collaborate.

An excellent communicator, both orally and in writing.
2. In depth experience in developing and growing programmes for transformative change. This includes:
Impactful, clear and achievable strategy development based on transformative but practical theories of change.

Strategic resource management, and effective implementation, including using a variety of tactics to achieve change.
3. Proven fundraising skills, able to make compelling proposals and build relationships to secure ongoing support.
4. Strong strategic communications understanding, and will ideally lead on the development and maintenance of our communications strategy.
5. It is essential that you have a commitment to the aims of the Lab. We need someone with demonstrable dedication to equity, diversity and inclusion; an understanding of intersectionality, and an affinity with the Lab's approach to financial systems change and our core values, including an openness to continual reflection, learning and development.
6. A good understanding of, and deep interest in, the UK financial system is essential.
Working with us
The Lab aims to embody the kind of organisation we think should be the norm: fully human, collaborative and compassionate. Working at the Lab will feel like a mix of work, play and vocation. You'll build relationships with colleagues you respect and admire and who feel the same way about you. You'll feel part of a broader community of inspiring change-makers.
We are committed to: 
flexible working arrangements - time and location (see more below).

investing in personal growth - everyone has a £1,000 p/a training budget, coaching support, and up to 12 days a year's paid learning time (pro rata).
You will also get a 5% pension contribution and 25 days holiday (+ public holidays + 5 extra days leave during the Lab closure week in August).
Other information
A bit more on time: Given the requirements of this role we have a preference for applicants looking to join the Lab full-time. Our current full-time hours are 35 hours per week, but until June 2022 the Lab is piloting a 32-hour week after which we will decide whether to implement this approach permanently.  The outcome of the pilot is not yet known, but will be by the time an appointment is made. 
We don't want working hours to be a barrier to your application, so if you are keen on this role but looking for part-time hours please get in touch to discuss. Job-share applications are welcome. 
A bit more on location: You should be UK-based and able to reach our office in London regularly for external meetings. In accordance with our environmental aims we strongly prefer staff to avoid air travel where possible.
Given ongoing high Covid rates, the Lab team are currently largely working from home. Longer-term, we're expecting London-based staff to spend a proportion of their time working from home – the amount can flex depending on the needs of each role and individual. We offer all employees up to £450 to purchase equipment for your home working arrangements, as needed.
First round interviews are expected to take place in mid- to late-June, and we expect there to be at least one further interview. We're aiming to make an offer by mid- to late - July.
Your application
Please note: although we do request you include your CV, we will NOT review this unless you score highly on the application questions, so please ensure you answer each of these fully and carefully including highlighting your relevant experience.
General tips for candidates are available here. For a more detailed look at how we recruit, see our recruitment insights blog here.
If you are applying as part of a job-share please answer the applications questions as an individual unless otherwise indicated.
We can only accept applications from those who have the right to work in the UK.
Removing bias from the hiring process
Your application will be anonymously reviewed by our hiring team to ensure fairness
You'll need a CV/résumé, but it'll only be considered if you score well on the anonymous review
Removing bias from the hiring process
Your application will be anonymously reviewed by our hiring team to ensure fairness
You'll need a CV/résumé, but it'll only be considered if you score well on the anonymous review