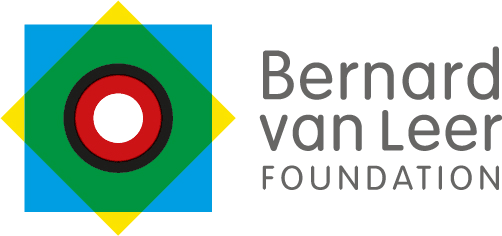 Early Years Expert
Bernard van Leer Foundation
Employment Type
Full time
Location
On site · The Hague, Netherlands
Salary
€54,000 - €73,000 (EUR)
Team
Programme Support and Learning
Closing: 11:59pm, 30th Sep 2023 CEST
Job Description
ABOUT THE FOUNDATION  
The Bernard van Leer Foundation is an independent Dutch organisation working worldwide to ensure that all babies and toddlers have a good start in life. We inspire and inform large-scale action that improves the health and wellbeing of young children – especially the most vulnerable – and the people who care for them. 
THE POSITION  
The Early Years Expert provides technical assistance across programme portfolios, contributing to building internal and external capacity for implementation and monitoring of early years initiatives. The role is responsible for promoting learning and knowledge exchange within our teams and supports the education and training of leaders across programme portfolios with focus on early childhood development. The Early Years Expert manages grants and different partnerships with regional and global partners. The selected candidate will work closely with the Programme Support & Learning Director, the Chief Programme Officer, and the other Support & Learning team members. 
PRINCIPAL RESPONSIBILITIES AND TASKS   
Learning across programme portfolios 
Promote knowledge exchange and capacity building on implementation of early years initiatives both internally and externally with partners.  

Provide advice and support on the development, uptake, maintenance, and update of the Foundation's existing and new knowledge products, tools, and training resources.  
Support the implementation of monitoring, evaluation, and learning, as well as periodic strategic reviews of our programme initiatives. 

Coordinate projects with external partners to document, learn from, and evaluate our early years' projects.  

Provides advice and support activities leading to the programmatic definition and implementation of the Foundation's s new strategy, with a focus on parental/caregiver wellbeing and the future of the early years. 
 Training and connecting leaders across programme portfolios  
Support the development and management of knowledge uptake activities such as executive education courses, study tours, convenings and events.  

Connect and foster collaboration amongst different early years networks, global partners, and leaders, including representing the Foundation in early childhood related platforms and events. 
 Technical quality across programme portfolios 
Support the selection of technical partners within programme portfolios. 

Provide recommendations and technical assistance on early childhood development to programme project proposals and throughout implementation.  
 Outreach beyond programme portfolios  
Support the development of content for our communications and publishing.  

Develop and manage relationships with relevant global technical networks to keep abreast of the latest developments and innovative practices in the early years field and share our learnings.  
Support the development of relationships with top tier education and training institutions outside of programme portfolios and support them to use our content in their curricula.   

Support the development and implementation of a research agenda to best contribute, innovate, and lead in the field of early childhood development.  
Grants and selected partnerships: 
Manage a set of grants and partnerships that contribute to building the early years field. 
Removing bias from the hiring process
Removing bias from the hiring process
Your application will be anonymously reviewed by our hiring team to ensure fairness
You'll need a CV/résumé, but it'll only be considered if you score well on the anonymous review