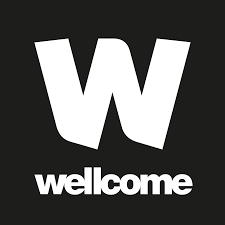 Graduate Investments Programme 2024
Wellcome Trust
Employment Type
Full time
Location
Hybrid · London, City of, UK
London
Salary
Starting from £40,000 (GBP)
£40,000
Closing: 11:59pm, 29th Oct 2023 GMT
Job Description
As an independent global foundation we fund our grants and other activities from a £37.8 billion investment portfolio. Wellcome has generated strong, long-term returns investing in property, public equity, private equity, venture capital, and hedge funds.
As a member of Wellcome's Investments team you'll undertake investment analysis, learn about financial markets, develop your investment judgment, and understand how our long-term philosophy seeks to generate returns to support Wellcome's mission.
You will have a front row seat at the team's weekly Investment Decision Meeting, regularly chaired by our Chief Investment Officer, where all the key portfolio decisions are debated and made. Through this, and through interacting with other members of the team, you will gain substantial exposure to financial markets and the asset classes across which Wellcome invests.
Our programme suits analytical and self-motivated individuals who can think on their feet, enjoy being challenged and are keen to try new things and contribute their ideas from day one.
Training and development
Soon after joining the team, you will map out a personal development plan with your manager. This plan will set out your specific training and development goals, to be obtained both through experience and through relevant training from internal and external providers. Suggested areas of training include, but are not limited to, the below:
- Investment Management Certificate (IMC) qualification
- Financial analysis and modelling
- Public speaking and presentation skills
- Debating and negotiation skills
Graduates benefit hugely from being a part of the Investments team weekly meeting from day one, where all the most important decisions about the portfolio are discussed and debated.
As one of our past graduates has commented: "There are three things that set the Wellcome investments graduate scheme apart: 1) fascinating projects across a broad range of sectors and asset classes; 2) learning to think in the truly long-term and 3) the fact that all this varied, exciting work is contributing to an incredible mission. That is why I was thrilled to be offered a full-time role." Ailsa, Investment Analyst.
Soon after joining you will also be assigned a mentor to help you navigate your career development and make the most out of your time at Wellcome.
You can apply if you:
·       have an undergraduate or Master's degree (2:2 or above)
·       Graduated between 2022 and 2024
·       will be available from 9 September 2024
·       have the right to work in the UK. Please note we can sponsor the transfer from tier 4 to tier 2 if your visa is valid on 9 September 2024.
Key Dates
Applications open: 18 September to 29 October 2023
Video interviews: 14 November to 20 November 2023 
 
Assessment centre: 5 December 2023

Final interviews: 19 December 2023
Please note that the dates above are only acting as a guideline and may change.
Removing bias from the hiring process
Applications closed Sun 29th Oct 2023
Removing bias from the hiring process
Your application will be anonymously reviewed by our hiring team to ensure fairness
You won't need a CV to apply to this job
Applications closed Sun 29th Oct 2023