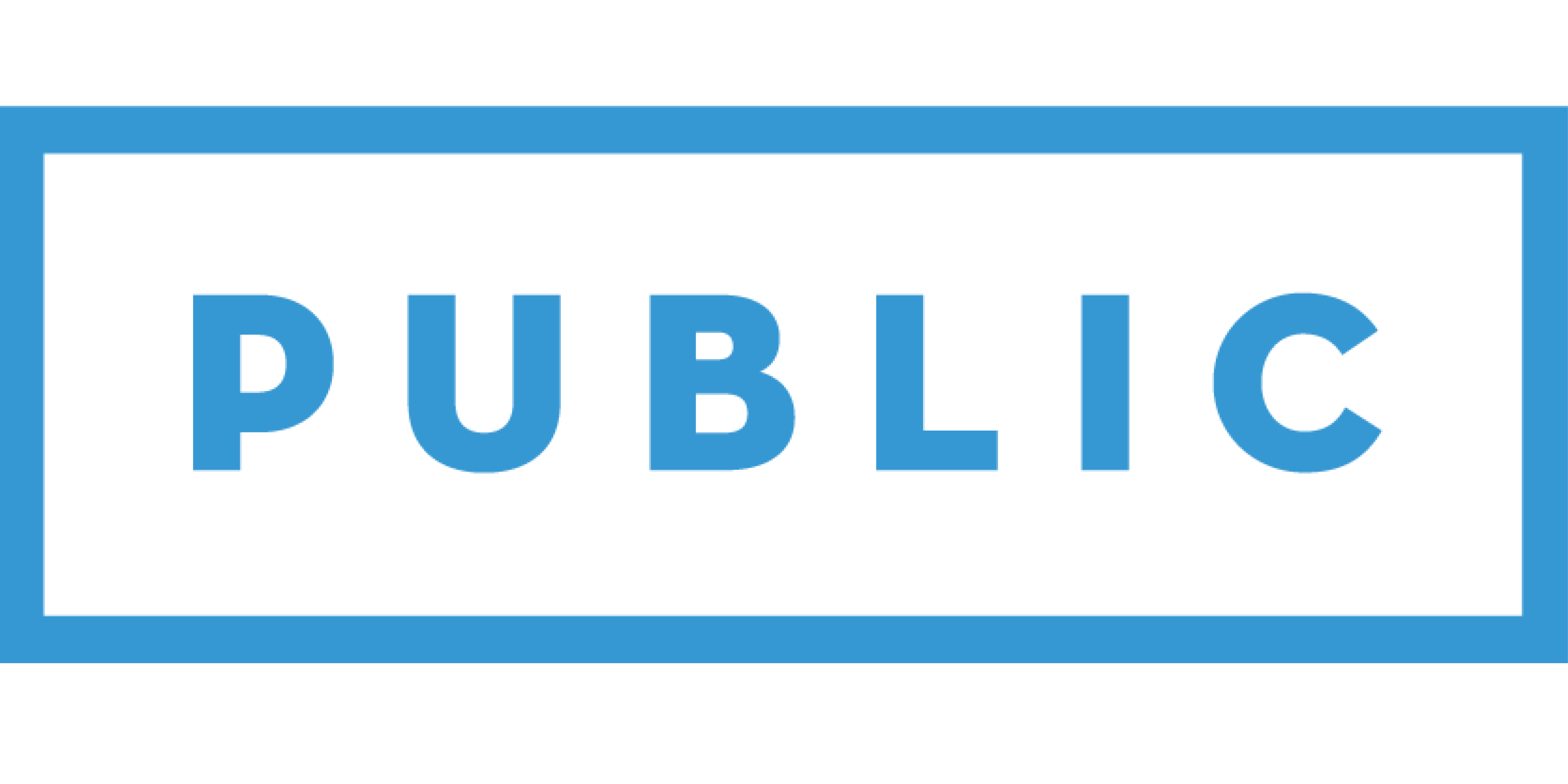 Public Group International Ltd
Communications Manager
PUBLIC helps technology startups transform public services. We help entrepreneurs with the brightest and most innovative ideas transform the public services we all benefit from, providing them with the insight, support, networks and capital they need to progress their business and improve the lives of citizens.
Led by ex-deputy head of the No.10 policy unit Daniel Korski and venture investor Alexander de Carvalho PUBLIC now operates a series of programmes and events across Europe. These include:
The GovTech Summit - Europe's leading GovTech conference bringing together startups, investors and public servants. The GovTech Summit this year is taking place in Paris on 14th November.

GovStart - The world's largest GovTech accelerator programme supporting startups in the UK, France & Germany to transform public services.

PUBLIC Insights - PUBLIC's in-house research and think-tank group, providing trailblazing reports into the use of technology in key government verticals.

PUBLIC Hall - The first GovTech co-working space to be opened in Westminster, bringing together a tailored community of public servants, startups and partners to create the public services of the future.
PUBLIC holds a respected and ever-growing stature within government, the tech and investment sectors - aided, in no small part, by our marketing and branding. Our content & media channels are followed by senior figures within the public sector and beyond. As Communications Manager, you will play a key role in driving PUBLIC's communications strategy forward, securing wide engagement for our programmes and for PUBLIC itself.
The role
The Communications Manager will develop and deliver PUBLIC's communications strategy, ensuring that we use our marketing channels, content and press coverage to engage effectively and impactfully with our key audiences: the public sector, investment & technology industries, and tech startups. This will combine strategy, management and execution in a fast-paced and dynamic role. The Communications Manager will report to the Chief Operating Officer, and will manage PUBLIC's Digital Content Intern.
The core responsibilities of the Communications Manager role include:
Communications Strategy
Developing and monitoring PUBLIC and its programmes' ongoing comms strategy and calibrating monthly performance.
Developing PUBLIC's overall communications strategy and leading in its delivery.

Developing individual comms plans for key company events, such as research report launches, events and accelerator programme dates.

Producing regular analysis and analytics on PUBLIC's marketing & press performance across PUBLIC's offices in the UK, Germany, France & Denmark.
Press Functions
Ensuring PUBLIC has a regular presence in relevant press & media.
Liaising with media & press to secure regular features & articles for PUBLIC in mainstream media and trade press.

Creating and distributing press releases and materials to promote PUBLIC's events and programmes.
Marketing Functions
Ensuring PUBLIC's marketing channels continue to grow and be engaged with by our key audeinces.
Developing the channel strategy for PUBLIC's marketing efforts.

Managing the Digital Content Intern and supporting them to deliver outstanding social media, newsletter & blog content across our marketing channels.

Overseeing the curation of content for PUBLIC's blog, liaising with PUBLIC's Insight and Research teams.

Supporting the Digital Content Intern in executing marketing strategies for PUBLIC's programmes & events - across email, social media, content management systems, etc.

Managing the PUBLIC website, including leading a re-design in Q3 2019.
Wider Activity with PUBLIC
Supporting wider PUBLIC goals across events, research and GovStart. These will vary depending on the situation and the individual, but activities might include:
Working with PUBLIC's portfolio companies to refine their marketing strategies.

Liaising with PUBLIC's media & corporate partners to ensure mutually valuable relationships.

Supporting with event operations, including the GovTech Summit.

Supporting research teams in producing cutting-edge content and dynamic insights.
Person specification
PUBLIC believes strongly in developing talent internally. As such we are primarily interested in candidates with strong character attributes and demonstrable potential to achieve. Some technical skill and experience are necessary for the Communications Manager role, but we are also seeking and will value candidates who can demonstrate they are able to learn and grow with the role.
Essential Qualities:
Demonstrable experience managing communication campaigns for events, content, research publications or products.

Strong written English and excellent attention to detail.

The ability to work independently and manage a varied workload.

The ability to work as part of a team in a dynamic and fast-paced environment.
Desirable Qualities include:
Experience working with Content Management Systems, such as Wordpress.
Strong sector knowledge of either: politics, public sector, technology, or startups.

Hands-on experience with digital marketing (social media, SEO, email marketing software, growth hacking, etc.)

Experience with design techniques and software.

Experience with video or audio editing software, photography or graphic design.

French, German or Danish language skills.

Experience working in or with startups.

Experience working with the public sector or marketing to a public sector audience.
Role posted -
8:50am, 7th Aug 2019 BST