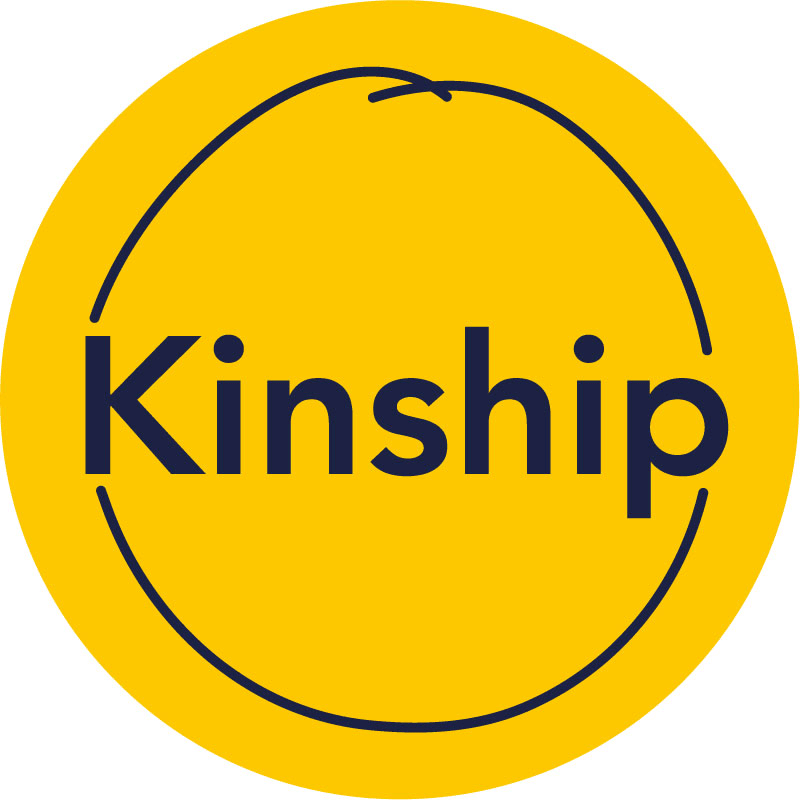 Project Worker (Kirklees & Calderdale)
Kinship
Employment Type
Contract
Fixed term until end-March 2024
Location
Remote · United Kingdom (multiple locations)
Calderdale · Kirklees
Part time - 3 days per week
Salary
£23,500 (GBP)
Pro rata for part time staff
Closing: 9:00am, 23rd Nov 2023 GMT
Perks and benefits

Employee Assistance Programme
Job Description
Purpose of the role
As a project worker for Kinship Connected, you will deliver this flagship programme to families in your commissioned area (Kirklees and Calderdale).  You will provide intensive one-to-one intensive support to kinship carers and their families to help them become resilient and informed, with a strong support network to help them care for the children in their care.
You will be committed to the work of Kinship and passionate about making a difference to the lives of vulnerable families. You'll bring excellent relationship building, communication and organisational skills, as well as be able to work on your own initiative and collaboratively with partners. You will have proven experience of working with families, particularly those in more disadvantaged circumstances.  
Key responsibilities
One-to-one support
Provide intensive one-to-one support bespoke to the kinship carers and their families over a six-month intervention, working within the Kinship Connected delivery model. This may include, but is not limited to:

Providing practical and emotional support to kinship carers virtually or in-person in their home or community.

Signposting or referring to relevant national and local services.

Liaising with other professionals and organisations.

Attending professional meetings when the carer needs extra support (e.g. CIN. CP, family group conference, school meetings).

Making referrals to other Kinship services such as Advice, Someone Like Me, Peer-to-Peer.

Signposting for carers to secure grants from local and national funders.

Set goals for change following Kinship Connected processes, in partnership with the kinship carer.

Monitor, review and revise these goals to ensure carers are on track and goals remain relevant and as part of the 'closing' process as the carers complete the intervention.
Peer group facilitation and management
You will be responsible for planning, organising, facilitating peer support groups for kinship carers in your area, working in line with the Kinship Connected delivery model.  This will involve:

Developing existing groups and setting up new groups as required.

Working closely with Kinship's peer-to-peer service where appropriate.

Collaborating with kinship carers, the local authority, and community partners to set up virtual and in-person support groups in your commissioned area.

Planning, preparing, facilitating virtual and in-person support groups.

Promoting groups in the local area to kinship carers and organisations who work with them, including contributing to the creation of promotional materials.
Participation
According to Kinship's Volunteering policy and other related policies, support kinship carers to engage with opportunities such as volunteering in virtual and in-person support groups.

Work proactively to enable kinship carers to influence the design and delivery of the peer support groups delivered in their area (such as topics, time / date, location).

Support Kinship's communications and engagement strategy by providing case studies and sourcing images for newsletters and local media to promote the programme.
Safeguarding and risk management
Kinship has a robust safeguarding structure. You will be supported by a Designated Safeguarding Lead (DSL) and Designated Deputy Safeguarding Leads (DDSL).

Recognise and respond appropriately to signs of abuse or neglect, following national legislation and procedures and Kinship's own safeguarding procedures.

Liaise with your line manager and safeguarding lead regarding safeguarding concerns, following Kinship's policies and processes.

Provide updates and information for managers about cases of concern.

Complete risk assessments for events or groups with families in line with Kinship's policies and processes to be signed off by a DSL or DDSL.

Follow Kinship's health and safety policies to keep yourself and your clients safe, such as Lone Working Policy, Home Visit Policy and other relevant policies.
Monitoring and Evaluation
Ensure casework, attendance, feedback, and other data related to service delivery are regularly and accurately recorded on our Salesforce database in line with Kinship's policy and best practice.

Ensure completion of carer registration forms, review forms, and closure forms, taking details that will be used to evidence impact.

Collect case studies from your kinship carers to help demonstrate impact.

Contribute to any reports for local authority partners as required with data and case studies.

Attend monitoring meetings as required.

Engage in quality assurance processes in line with ongoing programme development.
Relationship and stakeholder management  
In partnership with the Senior Project Worker, enable local authorities to understand the programme and pathways for how to make referrals.

Support practitioners' meetings with local authorities to encourage referrals, discuss cases, and ensure local authority confidence in the programme.

Where applicable, work with local authorities to raise awareness of kinship care and to reach and support kinship carers through the programme.

Where possible and relevant, represent Kinship at external events and meetings to raise awareness of the programme and to influence other organisations.
General duties and tasks
To attend team and general staff meetings.

To personally prepare for and attend case reviews, one-to-ones and appraisals with your line manager.

To act at all times in the best interest of Kinship.

To participate in the induction of new staff members and volunteers.

To work with line manager to identify own training needs and undertake training and development.

To engage in reflective practice, using opportunities for supervision and professional development as appropriate.

Deputise for the Senior Project Worker as needed such as internal meetings or external meetings and events.

Participate in opportunities provided by Kinship to develop your skills and knowledge such as staff training, 'Lunch and learn' sessions.

To carry out other related duties as may from time to time be required to fulfil the mission of the team and organisation.

To develop Kinship Care Week in your local area.

Be willing to travel across England as necessary to attend events and raise the profile of the service and kinship care.
Removing bias from the hiring process
Applications closed Thu 23rd Nov 2023
Removing bias from the hiring process
Your application will be anonymously reviewed by our hiring team to ensure fairness
You'll need a CV/résumé, but it'll only be considered if you score well on the anonymous review
Applications closed Thu 23rd Nov 2023