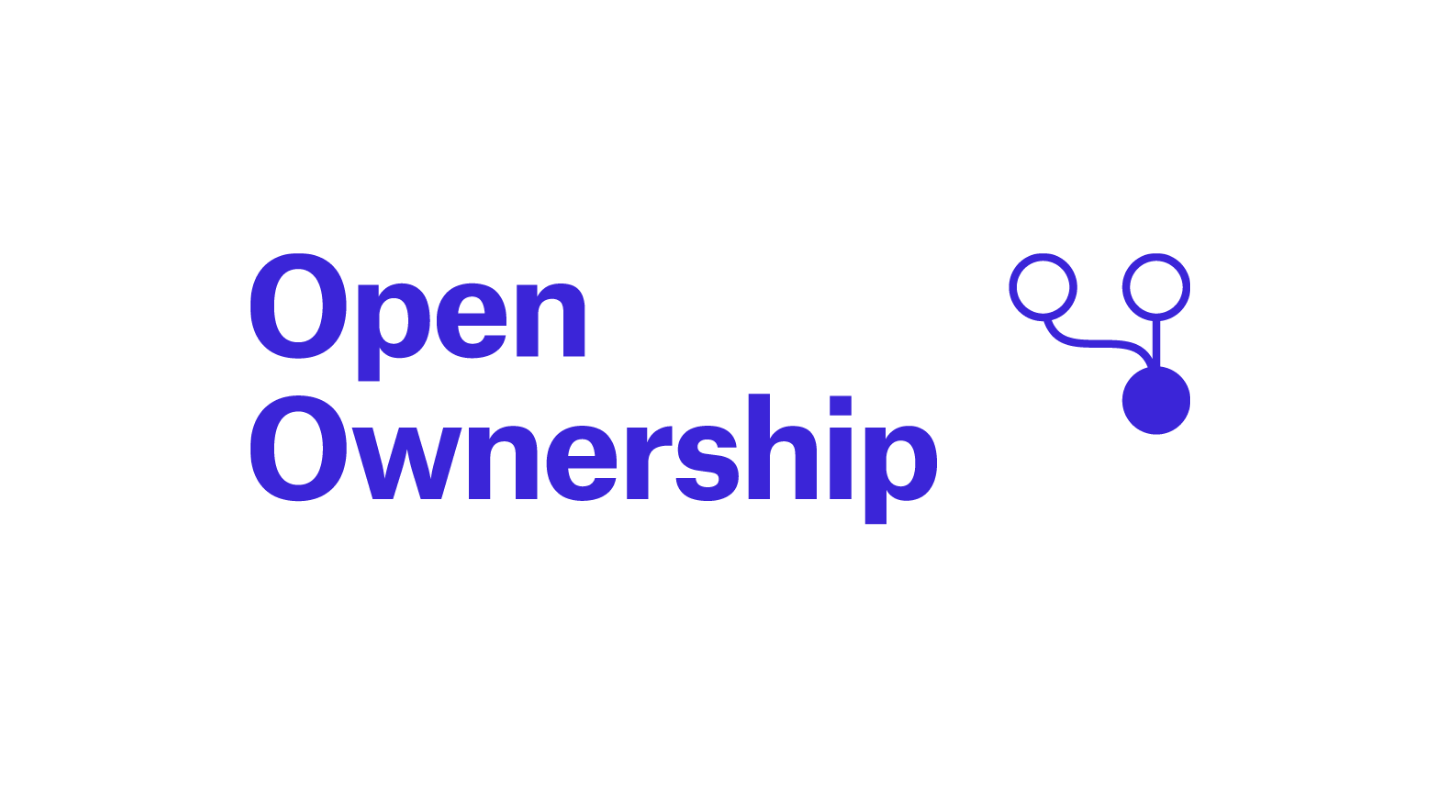 Country Manager
Open Ownership
Salary: Competitive salary based on OpenOwnership's salary bands, with adjustment for experience & location of appointed candidate.
Location: OpenOwnership is a distributed team. We will consider applications from people based +/- 5 hours of GMT. Preference will be given to candidates based in certain locations - please see Job Description.
Closing: 5:51pm, 1st Oct 2019 BST
Role posted - 4:04pm, 22nd Aug 2019 BST
Job Description
Ten years ago, the idea of public registers of beneficial ownership was a campaigner's long-shot. But now, with governments across the world committed to collecting and publishing information on the people who really own companies, OpenOwnership is making it a reality.
With backing from the UK's Department for International Development (DFID) and the World Bank, OpenOwnership is scaling its tools and support to increase beneficial ownership transparency globally, based on uptake of the Beneficial Ownership Data Standard and OpenOwnership Register. At this critical stage, we are recruiting a number of new roles to scale our work.
We are a distributed team, and are actively looking to diversify our geographical presence. We value diversity and encourage all interested applicants to apply whether or not they fully meet the job requirements outlined in the listing. We want to hear all voices, and particularly encourage individuals of diverse and marginalized communities to apply.
Here's what we're offering:
The opportunity to drive and shape national policy and its implementation, with the potential for real impact on anti-corruption and corporate transparency

Competitive salary based on OpenOwnership's salary bands, with adjustment for the experience and location of the appointed candidate

Benefits, including leave package and employer pension contribution

Training budget and time to develop deeper skills and knowledge in relevant areas such as data standards, open data, corporate structures, anti-corruption and international development technical assistance

Flexible work location +/-5GMT (with preference for Europe, Central Asia or sub-Saharan Africa), with regular virtual team meetings and in-person sessions

Options for a fixed term or permanent staff contract, or fixed length consultancy term
About the role:
You will join a small distributed team at a time of significant growth, taking on a defined but varied range of responsibilities to drive forward OpenOwnership's support to national governments. We're a fast-paced startup, so be ready to pitch in where needed. People who enjoy learning and variety in their work will be particularly well-suited for our team. You will report to OpenOwnership's Senior Program & Policy Manager.
Responsibilities:You'll proactively work with colleagues across our distributed team to develop and manage a portfolio of country relationships, apply OpenOwnership's tools to support national governments implementing beneficial ownership transparency, and share this knowledge across and beyond the organisation.
Lead OpenOwnership's support to national governments implementing beneficial ownership transparency
Deliver scoping assessments of the current status and context for beneficial ownership transparency in your portfolio countries, drawing in expertise from policy and technical colleagues as required

Based on OpenOwnership's Implementation Guide and country support package, develop and deliver tailored programs to support countries to implement legal, technical and other changes required to publish open and impactful beneficial ownership data
Develop and sustain working relationships with national stakeholders in countries of focus
Initiate and grow relationships with in-country stakeholders across government, civil society and the private sector

Collaborate with stakeholders to leverage related work being undertaken by others and maximise impact
Develop and share knowledge arising from OpenOwnership's in country work
Develop and share knowledge about national implementation contexts, successes and challenges

Work with colleagues to feed national knowledge and learning into OpenOwnership's recommendations, tools and package of country support

Contribute to OpenOwnership's MEL at project and organisation level
Person description:
You will be an action-oriented influencer with a keen eye for detail. You'll understand and have a passion for how open data and policy can together drive positive impact.
Essential experience & knowledge:
Experience of building relationships with senior stakeholders to influence policy

Experience of managing international projects in a relevant field (e.g. governance, anti-corruption, digital transformation)

Regional knowledge of at least one global region relevant to OpenOwnership's work*

5+ years relevant work history
Desired experience & knowledge:
Knowledge of national and/or international policy in a field such as anti-corruption, good governance, open data, national security

Business fluent one or more relevant languages for the region/s of expertise*
Personal attributes:
You're willing and able to travel internationally up to 30% FTE

You're a self-starter and can manage competing priorities without much supervision

You're a quick learner, able to swiftly understand information about complex issues

You're entrepreneurial and look for opportunities to solve problems

You have a passion for our mission

You have a high attention to detail and are highly organized

You're a top-notch communicator
Location:
OpenOwnership is a distributed team. We will consider applications from people based +/- 5 hours of GMT. Preference will be given to candidates based in Europe, Central Asia or sub-Saharan Africa, and who have knowledge of current OpenOwnership priority countries*.
*The following countries are members of the international Beneficial Ownership Leadership Group and are high priority for OpenOwnership's support: Argentina, Armenia, Finland, Latvia, Indonesia, Kenya, Mexico, Nigeria, Norway, Slovakia, UK, Ukraine.Support:For these applications we are using the platform Be Applied which is designed to promote diversity and inclusion through anonymized applications and screening questions. If you have any issues with the application process, please contact recruitment@openownership.org
Removing bias from the hiring process
Your application will be blind reviewed by our hiring team to ensure fairness
You'll need a CV/résumé, but it'll only be considered if you score well on the blind review
Applications closed Tue 1st Oct 2019
Removing bias from the hiring process
Your application will be blind reviewed by our hiring team to ensure fairness
You'll need a CV/résumé, but it'll only be considered if you score well on the blind review