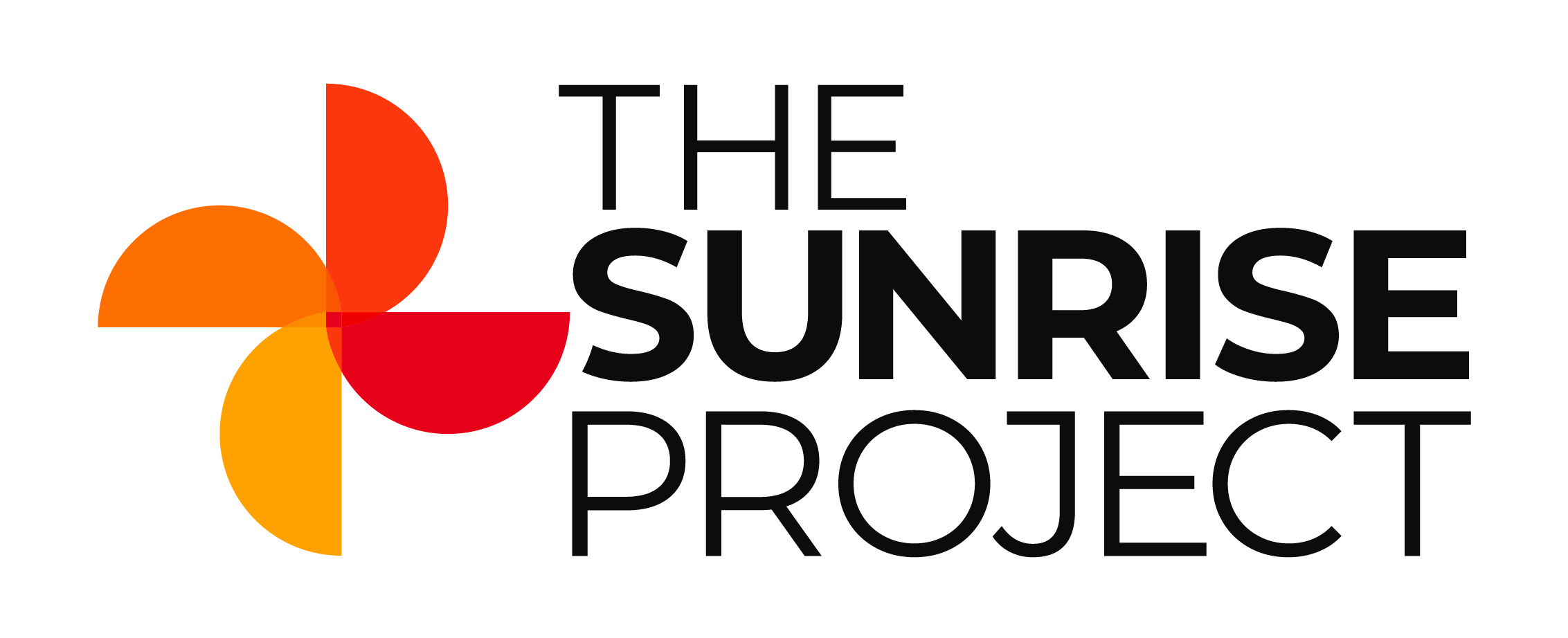 Philanthropy Partnerships Manager
The Sunrise Project
Team: Organisational Development
Grade: Level 4
Salary: $111,367-$123,136 AUD
Location:

Australia

Closing: 11:59pm, 28th May 2023 AEST
Job Description
About Us
Driven by a passion to solve the climate crisis, The Sunrise Project is a team of experienced change- makers with a mission to scale social movements to drive the global transition beyond fossil fuels. With affiliated programs and staff in the United States, Europe, and Asia, we have developed a unique model of grant making and campaigning that supports networks of organisations to drive powerful change towards our mission.
We have a dynamic and nimble organisational culture. We're serious about supporting our people to thrive as we tackle the urgent climate challenge. We believe that a diversity of experiences and perspectives will help us build stronger strategies, teams and movements. We take the broadest possible view of diversity and encourage First Nations people, people of colour, people living outside of cities, people living with disabilities, neurodiverse, and LGBTQIA+ people to apply. We are continually working on becoming a better workplace for everyone. Find out more here.
About the role
The Philanthropy Partnerships Manager is a new role within The Sunrise Project's fundraising team. Together, we are charged with increasing organizational revenue by 33% annually over the next 2 ½ years to reach team fundraising goals of $127 million AUD in 2025. You'll manage an important portfolio of globally-significant foundation funders that contribute to Australia projects. The role includes tailoring and implementing gift strategies for existing funders and prospects. You'll collaborate with program experts to prepare compelling proposals, reports, and other materials to cultivate and educate funders to secure grants.
To support rapid growth, you will identify new funder prospects and chart paths to building relationships and closing gifts.
About you
You're a skilled foundation fundraiser with a hunger to solve the climate crisis. With a high-level understanding of climate issues and the urgency, you are keen to roll up your sleeves and do the strategizing and work to generate revenue. You've got a track record of closing six and seven-figure gifts from foundations.
You're generous and caring, and engage with authenticity. You've got excellent people skills and enjoy creating and building funder relationships. You're comfortable being at the table with donors and are just as committed to supporting executive leadership in their funder meetings. You enjoy learning what motivates philanthropic giving and creating strategies to attract new funders. You love using your excellent writing skills and meticulous attention to detail to create polished funding proposals. You are deadline-oriented and recognize the importance of getting funder reports and proposals in on time.
Key responsibilities
Manages a portfolio of high-level foundation funders;

Increases the prospect pipeline by identifying and qualifying potential new supporters;

Creates strategies to close gifts from funders in collaboration with the Executive leads and/or the Managing Director, Development;

Supports the Sunrise executive team in liaising with our donors regarding program work and funding needs including strategy briefings, goals, and talking points in advance of meetings and supporting follow up to close grants;

Builds and maintains relationships with funders and represents the organisation in funder meetings as needed;

Prepares funding proposals and reports in collaboration with Donor Communications and Program experts;

Leads on high performance, collaborative and sustainable teamworking by fostering Sunrise's culture and hiring, managing, and developing talented individuals; and

Aligns own work and OKR's with Sunrise's mission and values.
Required skills, knowledge and experience
Significant fundraising experience in a similar or related role, including unpaid, grassroots, or lived experience.

Track record of closing 6-and 7-figure gifts.

Well-developed ability to engage professionally with funders in person and by email.

Excellent writing skills for proposals, reports, and other funder outreach.

Compelling interpersonal communication skills.

Financial acumen for proposal and report budgets.

A passion for action on climate change and a commitment to justice, equity, diversity and inclusion.
Job requirements
You must have full working rights for Australia. The Sunrise Project is unable to sponsor applicants for employment visas.

Employment background checks are required.

Attend funder meetings, as needed.

Intermittent travel domestically, rurally and internationally with advanced notice may be required.
Flexibility to adjust work hours to accommodate multiple time zones
How Sunrise supports its staff
The Sunrise Project Australia is committed to creating a workplace that supports our staff to do their best work and develop professionally. We have the following in place to help us achieve that, noting pro rata will apply for part time staff:
Superannuation 12.5%

Workspace Benefits incl: Macbook & access. + initial $2,000 for home workspace equipment + $800 every 2 yrs + $75 pm phone, data, internet.

Solidarity and community leave 1 week pa

Cultural leave (floating public holidays)

Gifted leave (over Christmas and New Year)

12 weeks paid parental leave (conditions apply)

Access to an Employee Assistance Program

Professional development (up to $2000 pa )

Flexible work policy, including hybrid-remote working

Coaching and management support with regular 1:1 meetings

Performance reviews and feedback to support you and the team to reflect and
grow

Co-developed initial 3-6 month work plan to support your onboarding

We recognize that racism, sexism, ableism, homophobia, classism and other forms of discrimination creates structural barriers that impact opportunities to formal education and experience. When assessing candidates we look at more than the jobs you've been paid to do but the range of ways you've picked up skills and knowledge throughout your life. This is why we assess candidates on how well they respond to application questions and don't require a cover letter.
Removing bias from the hiring process
Your application will be anonymously reviewed by our hiring team to ensure fairness
You'll need a CV/résumé, but it'll only be considered if you score well on the anonymous review
Applications closed Sun 28th May 2023
Removing bias from the hiring process
Your application will be anonymously reviewed by our hiring team to ensure fairness
You'll need a CV/résumé, but it'll only be considered if you score well on the anonymous review
Applications closed Sun 28th May 2023