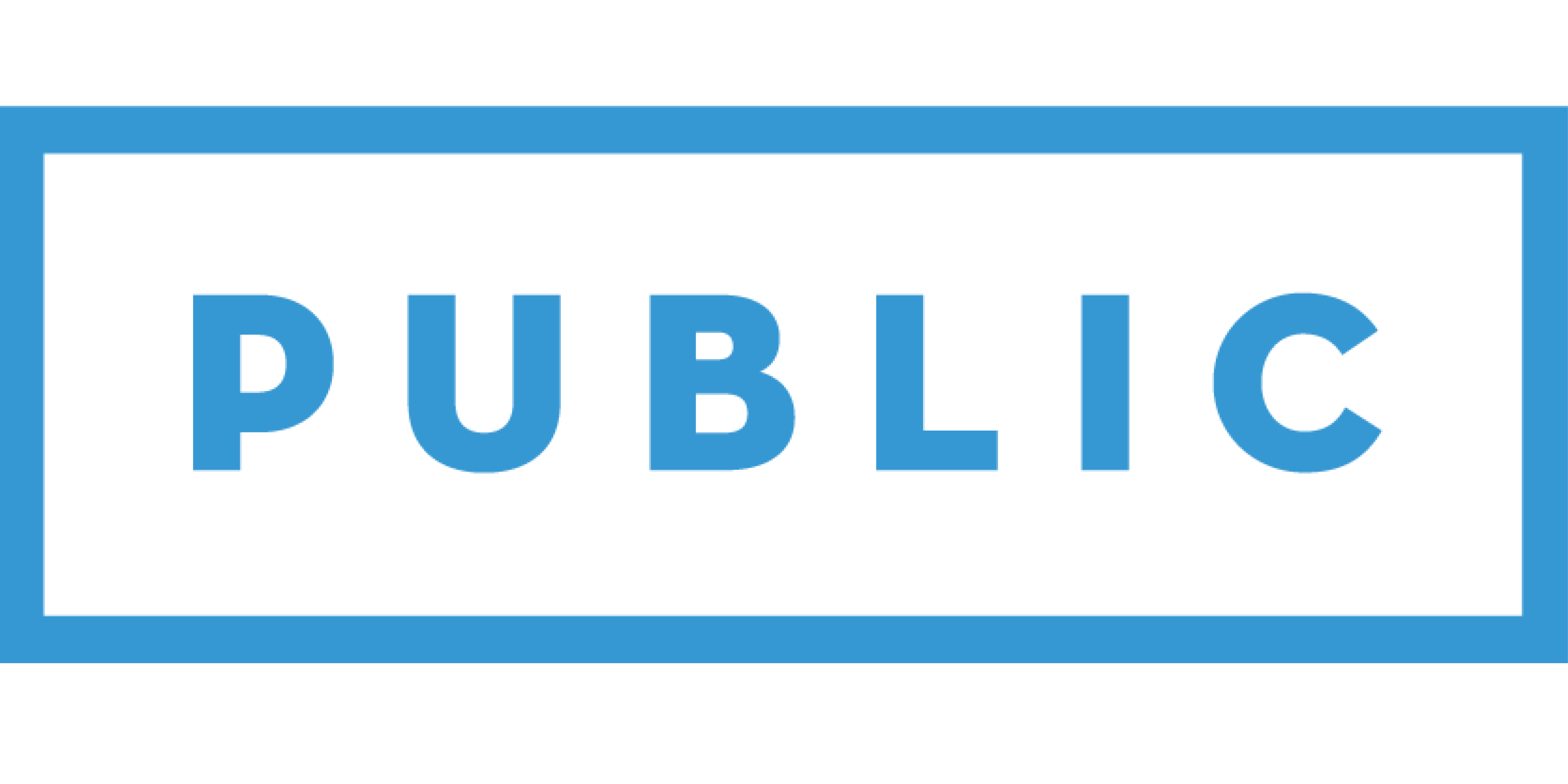 Events Co-ordinator
Public Group International Ltd
Team: Events
Salary: c. £30,000 plus pension
Location: London / Paris
Closing: 12:00pm, 10th May 2019 BST
Role posted - 10:55am, 4th Apr 2019 BST
Job Description
PUBLIC has offices in London, Paris, Berlin and Copenhagen. We are now looking for an events co-ordinator based in London or Paris to join our growing team.
We are currently hiring for our event operations team, which is responsible for the logistics and planning behind events designed exclusively for some of the most senior politicians and executives in the public sector. The experience you will gain is vast as you work with speakers, sponsors, hotels and venues, and third party vendors such as printers, registration companies, general contractors, audio visual companies, etc.
You will help to deliver PUBLIC's flagship event - the annual GovTech Summit in Paris, organised in collaboration with the French President, Emmanuel Macron, opened by Canadian Prime Minister Justin Trudeau, and attended by over 2,000 startups, investors and public officials.
You will also work with our Events Producer to stage our year-round events programme, soon to be based out of our own dedicated co-working space in Westminster.
The role can be based either in Paris or London, but regular European travel from either location should be anticipated.
ABOUT US
PUBLIC helps technology startups transform public services. We provide insight, support, networks and capital to entrepreneurs with the latest and most innovative ideas; helping them improve the lives of citizens through enhancing the services that the government provides.
Led by ex-deputy head of the No.10 policy unit, Daniel Korski, and venture investor, Alexander de Carvalho, PUBLIC's team has operational experience across government, startups, technology and finance.
Find out more about PUBLIC at www.public.io
RESPONSIBILITIES
The Event Coordinator is responsible for managing all the logistics and coordination of all our events. This role will also establish relationships with the hotels, vendors, and attendees and make sure each event runs smoothly.
RESPONSIBILITIES INCLUDE:
Create and maintain speaker/sponsor event status sheets as well as speaker/sponsor communication

Assist with arranging catering and AV equipment needs for our events

Track, manage and reduce on site costs, while maintaining high levels of customer service for exhibitors/sponsors and attendees

Provide support to our events including set up and break down post-event

Produce event recaps and track costs for each event.

Hotel reservations for staff and VIPs

Additional operational responsibilities, as needed.
REQUIREMENTS
The ideal candidate is an excellent communicator and influencer with strong research skills; is analytical and articulate; a team player with a professional demeanour and enjoys being part of an enthusiastic, business-oriented and committed team. Must be driven and able to work with a sense of urgency, control the event process and be able to learn new industries quickly.
1-2 years event experience or relevant training in hospitality management

Excel knowledge a must

Ability to communicate effectively with senior decision makers

Strong research and work ethic

The ability to take initiative and improve systems and processes

Demonstrable skills in strategic planning

Excellent collaboration ability and interpersonal skills essential

Creative, high energy, innovative, proactive, and resourceful.

Comfortable working in a demanding, fast-paced environment
ESSENTIAL SKILLS:
Fluent in spoken and written English and French

Events management software knowledge a plus
We do not discriminate in employment on the basis of race, colour, religion, sex, national origin, political affiliation, sexual orientation, gender identity, marital status, disability and genetic information, age, membership in an employee organisation, or other non-merit factor.
BENEFITS
c.£30,000 plus 3% pension contribution

25 days holiday per year plus local bank holidays

Additional days off between Christmas and New Year

Travel to your events held across Europe

Career progression and development support with an opportunity to carve the operations team

PUBLIC culture club (company outings, team monthly lunches, holiday parties, and more!)
Removing bias from the hiring process
Your application will be blind reviewed by our hiring team to ensure fairness
You'll need a CV/résumé, but it'll only be considered if you score well on the blind review
Applications closed Fri 10th May 2019
Removing bias from the hiring process
Your application will be blind reviewed by our hiring team to ensure fairness
You'll need a CV/résumé, but it'll only be considered if you score well on the blind review