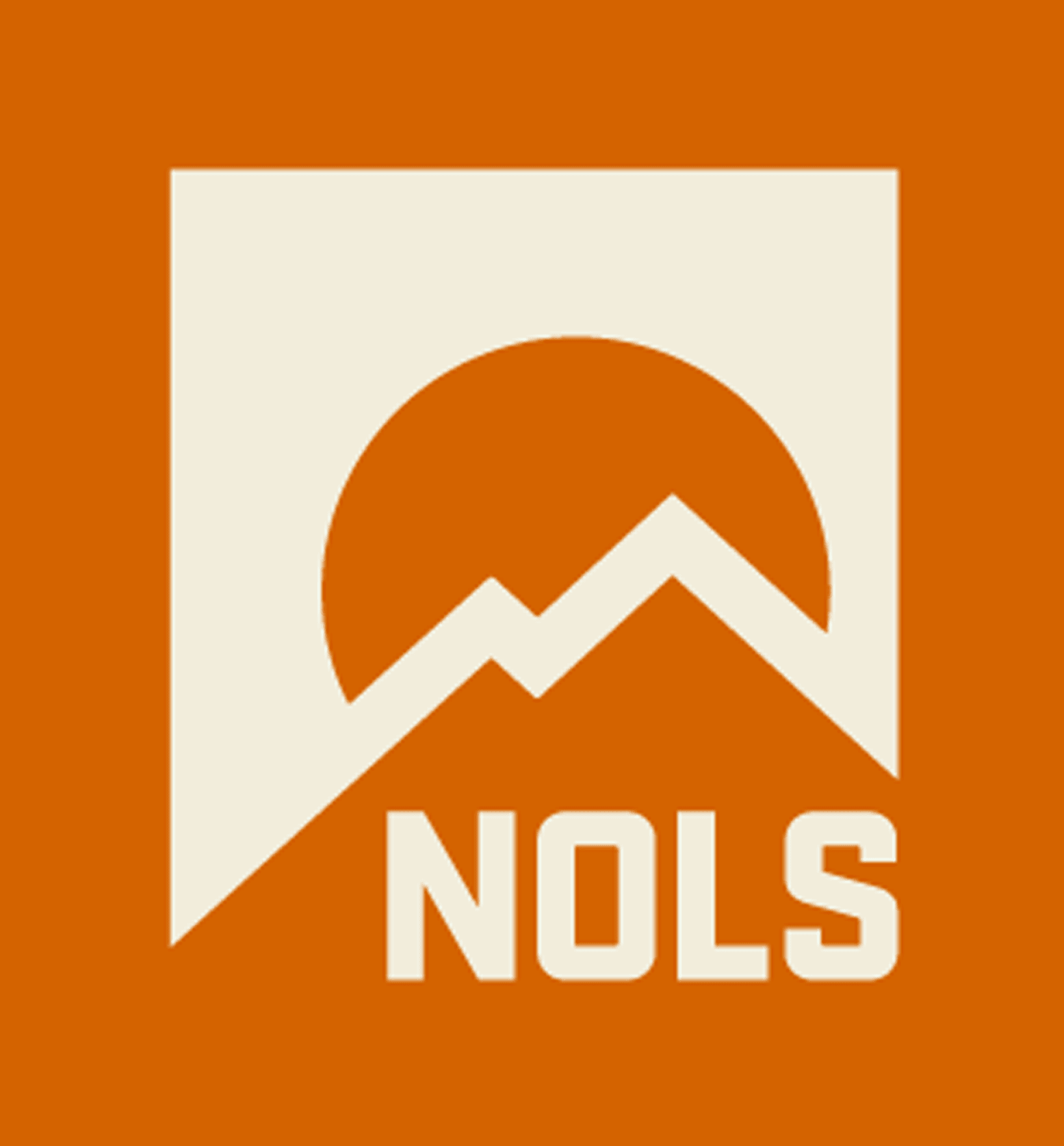 Alumni Relations Coordinator
NOLS
Employment Type
Full time
Location
On site · USA
Strong Preference for Lander WY, option for remote work.
Salary
$43,000 - $48,000 (USD)
Annualized salary + Benefits
Closing: 11:59pm, 1st Oct 2023 MDT
Job Description
Reporting to the Annual Giving Director, the Alumni Relations Coordinator (ARC) is a full-time position responsible for inspiring alumni to engage with the school. They will achieve this by building and maintaining relationships with NOLS alumni, friends, and families: designing and coordinating alumni events, networks, and communications. This person must recognize the value of cultivating and fostering long-term relationships and championing the NOLS mission to grow alumni engagement and giving. 
At its core, this position makes connections—between NOLS and our grads and with each other. Recognizing and promoting touchstones that resonate with our students, alumni, and families are important elements of building relationships over the long term. Understanding the challenges, shared experience, uncertainties and successes our constituents have in common and then inspiring connection around commonalities is a key requirement for this position.
This position requires a high degree of initiative, judgment, responsibility, organization, collaboration, and management. Implementing effective written and oral communication skills is essential. The ability to manage multiple projects simultaneously, work across multiple departments and meet continuous deadlines is a must.
The Advancement office is a small but mighty team of kind, compassionate adventurers who prioritize working hard and playing harder! We seek experienced Advancement professionals to join our global team–please read on to see if you might be a good fit!
Key Logistical Information:
Start date: september 30, 2023.

Benefits: This position is eligible for Health Insurance, Dental Insurance, Vision Insurance, Flexible Spending account, Life Insurance, Accidental Death and Dismemberment Insurance, Long Term Disability, Employee Assistance Program, Paid Time off, 403(b), 403(b) contribution, and more.

Questions: Please contact peopleteam@nols.edu
What does an Alumni Relations Coordinator do?
Deliver outstanding alumni experiences through tailored stewardship, communications, and events, ensuring alumni feel valued, therefore increasing volunteer engagement, goodwill, and philanthropic support. 

Assist with the planning, strategy, and implementation of  alumni-related social media platforms and engagement. Serve as the interface between the school and external constituencies.
Manage the planning and execution of a variety of alumni events (in person and virtual) designed to engage and involve NOLS alumni. Including but not limited to: overseeing contract negotiation, vendor selection, event marketing and communications, logistics, and budgeting. 

Manage alumni communications/correspondence

Respond to alumni inbox

Serve as a speaker for alumni info session talks and NOLS facility tours. 

Production, ordering, data pull, and distribution of hard copy and electronic mailings:
including The Leader, grad packet supplies, promotional items, other communication materials. 
Assist with the creation, content, and production of alumni publications, communications, and digital engagement. Primary lead on several alumni electronic networks, communities and functions:

Create content for Alumni e-Newsletter

Manage JobsNetwork, including customer service

Edit select alumni web pages

Assist with alumni social media management

Manage and initiate partnerships with appropriate companies/organizations for Alumni benefits

Coordinate new grad info–session talks, new grad packets, etc.–for NOLS campuses
What makes a great Alumni Relations Coordinator at NOLS? 
The qualifications listed below are representative of the knowledge, skill, and/or ability required. 
Two to five years of experience in constituent engagement, best-in-class advancement processes and procedures, and alumni and volunteer management, preferably in a nonprofit or higher education setting

Outstanding communicator with proven experience building and developing relationships through compelling communications, exceptional events, and other engagement opportunities

Commitment to teamwork and eagerness to effectively work collaboratively with colleagues from across the organization in a hybrid office environment

Demonstrated ability to think flexibly and creatively and thrive in a complex environment, juggling numerous and varied projects simultaneously

Affinity with NOLS mission; NOLS graduate and/or familiarity with NOLS programming is valued

Ability to passionately and accurately represent NOLS to a variety of constituents including board, staff, alumni, donors, parents, and other friends of the school

Experience in planning and executing successful events and communications within defined budgetary and timeline parameters

Working knowledge of web-based marketing and alumni or community engagement platforms

Proficiency with computer office software and database usage

Proficiency in writing, reviewing and editing

Budget management included planning, tracking, and compliance

Ability to work with limited supervision, reflecting initiative and flexibility in starting and completing projects in a timely manner

The ability to maintain confidentiality of sensitive data

Strong work ethic and integrity
In your first 6 months, you will: 
Build out your goals and objectives for the position in alignment with the FY24 Advancement plan

Spend time getting to know the Advancement Team at NOLS, including some in-person on-boarding at the headquarters in Lander.

Coordinate and execute a number of alumni communications

Plan and execute 3-5 alumni events (reunions, workshops etc.) both virtual and in-person
Who are we and what can we offer you?
NOLS is a nonprofit global wilderness school that seeks to help people step forward boldly as a leader.
We believe that anyone can be a leader; it is our role to provide the environment and training to help people discover their full potential. We do that in classrooms close to home and in remote wilderness areas around the world. We are an organization with heart, expertise, and wildness, and these qualities help us support powerful, authentic experiences.
NOLS really is a great place to work:
We have locations in seven U.S. states, and six countries; and courses in all 50 U.S. states and over 10 countries.

We have fantastic employee discounts on top outdoor gear brands

We offer discounts on NOLS Courses for you and your family

All employees can benefit of free Outdoor Equipment "Rental" at our various locations

Insurance Coverage: Medical, dental, and vision benefits are available at a special NOLS rate to seasonal employees. Full-time employees are eligible for benefits package. 

Wellness Time: Accrued leave that may be used for many HR-approved reasons throughout the season.

Employee Assistance Program: Access to counselors that are available 24/7 to assist employees with work-life balance concerns.
Next steps
All you need to do is start the process by clicking on the yellow button on the top right.
You'll answer some questions that are related to your day-to-day job. After the job closes, your answers will go through our sift process: all answers will be anonymized, randomized and then reviewed by a panel of reviewers. If you are shortlisted, we'll invite you to the next step, which includes an interview. 
Additional Information
NOLS can currently employ remote employees who have legal working rights in the United States, Canada, Chile, Mexico, New Zealand, and India. In the U.S. and Canada, we can support remote employees in the following states/provinces: Alaska, Arizona, British Columbia, California, Colorado, Connecticut, Idaho, Maine, Minnesota, Montana, New Mexico, New York, North Carolina, Utah, Washington, or Wyoming.
Pre-Employment Check
A criminal background check is required from all NOLS employees.

NOLS participates in E-verify for U.S. employees, Certificado de Antecedentes for Chilean or Mexican employees, and other relevant employment verification systems based on location.

Current NOLS employees please note it is NOLS policy to conduct an internal reference check with human resources and/or your current supervisor as part of the reference check process. If you have any questions or concerns about this process please contact peopleteam@nols.edu.
Equal Employment Opportunity
NOLS does not discriminate on the basis of race, color, religion, national origin, sex, sexual orientation, gender identity, age, genetics information, disability unrelated to job or admission requirements, or status as a protected veteran. The school's nondiscrimination policy applies to all phases of its employment process, its admission and financial aid programs, and to all other aspects of its educational programs and activities. Retaliation directed to any person who pursues a discrimination complaint or grievance, participates in a discrimination investigation, or otherwise opposes unlawful discrimination is prohibited.
Reasonable Accommodation
NOLS values community and fosters a sense of belonging for our employees and applicants. We are committed to providing reasonable accommodations in the workplace because they embody these values, as well as our operating principle of promoting a positive, safe, and learning environment. Reasonable accommodations may be requested for disability; limitations related to pregnancy, childbirth, or a related medical condition; religion; and domestic violence, sexual assault, stalking, or harassment. Reasonable accommodations may be requested at any point of the employment process, including during recruitment. Please email peopleteam@nols.edu with your request.
Removing bias from the hiring process
Removing bias from the hiring process
Your application will be anonymously reviewed by our hiring team to ensure fairness
You'll need a CV/résumé, but it'll only be considered if you score well on the anonymous review