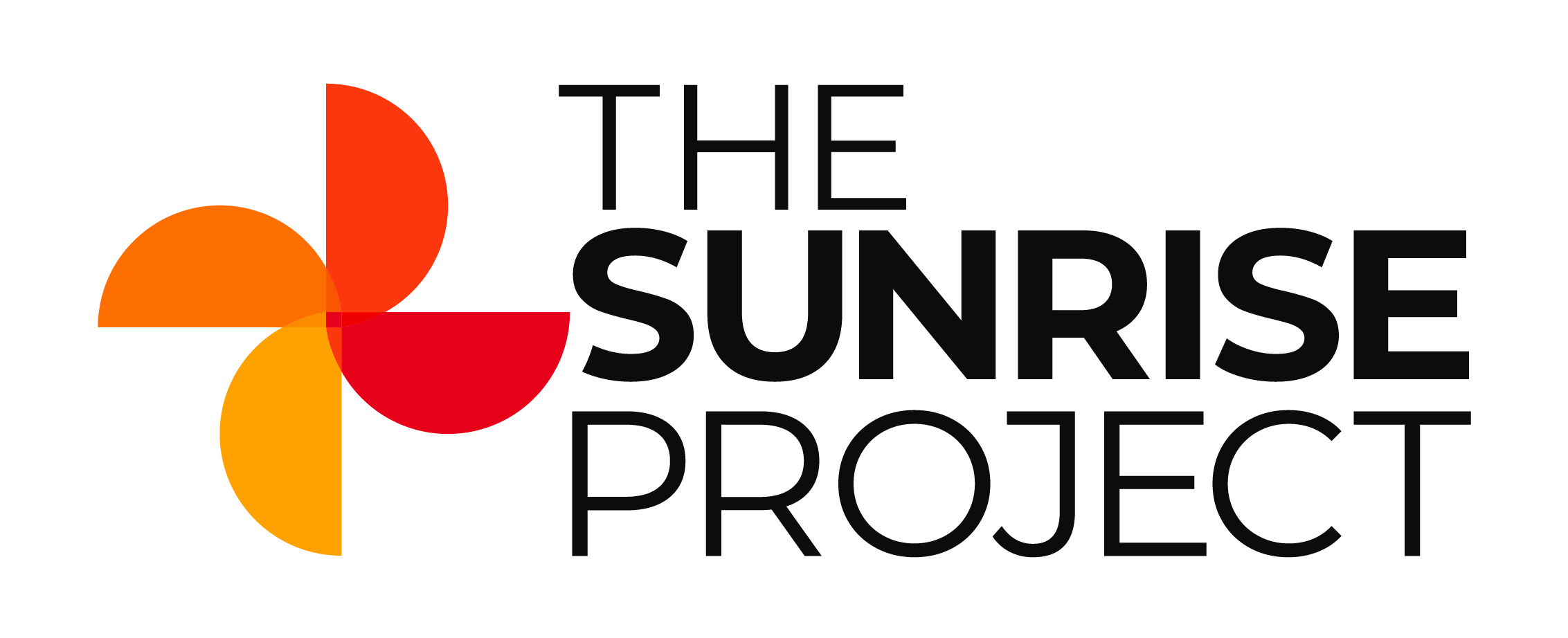 IT Manager
The Sunrise Project
Employment Type
Full time
Location
Remote · Australia
Salary
$110,000 - $129,000 (AUD)
full benefits listed below
Team
Technology and Transformation
Closing: 1:38am, 15th Sep 2023 AEST
Job Description
Reports to:Global Director of Transformation AUS
Direct report in location of IT manager, with matrix team structure in place in other locations
IT Support & System Admin - Based in EDT, USA
IT Support - Based in AEST - AUS
NOTE: We're also open to candidates in the United States!
About Us
Driven by a passion to solve the climate crisis, The Sunrise Project is a team of experienced change-makers, researchers and communications professionals with a mission to scale social movements to drive the global transition beyond fossil fuels. With programs and staff in Australia, and affiliated programs and staff in Europe, and North America, we have developed a unique model of grant making and campaigning that supports networks of organisations to drive powerful change towards our mission. 
We have a dynamic and nimble organisational culture. We're serious about supporting our people to thrive as we tackle the urgent climate challenge.
We believe that a diversity of experiences and perspectives will help us build stronger strategies, teams and movements. We strongly encourage First Nations people, people of colour, people living outside of cities, and people living with a disability to apply. We are continually working on becoming a better workplace for everyone. You can read our commitment to this work here. 
About The Role
This newly established role requires a high-level competence and experience in cloud-based services and infrastructure, security, data governance, and managing helpdesk. As part of the Technology and Transformation team, you'll lead the global remote technology team of two people, to provide day to day services to guide, educate, and upskill our staff and support their daily IT needs and build out our technology function to service the needs of the organization as we continue to grow.
Our IT environment is designed to be secure, easy to maintain and readily available from any location around the world.  We have Apple laptops and are a google house that relies on standard tools configured appropriately to support our teams to work effectively and securely to achieve the Sunrise mission.
We are currently working through an operational transformation involving the replacement of core systems to cloud based tools, this role is responsible for establishing our accessible and inclusive IT practices to operate effectively in a remote first, cloud based ecosystem.
We support networks of organisations to work together to achieve outcomes that would not be possible by individual organisations acting alone. We expect all roles at Sunrise to actively support the capacity building of these networks and partner organisations. 
About You
You are passionate about technology being an enabler for effective organisations but also understand that the use of technology is what defines its effectiveness. With an appreciation for the alignment of people, process and technology you have a user centred mindset as you strive to establish operating processes, data governance, implement security protocols and be a champion for innovation. You can talk to executives, vendors and team members tailoring your approach and messaging to your audience. 
You love systems and processes that are lean and flexible but robust without being overly bureaucratic and you know how to design and implement them! You thrive in an environment of change and enjoy navigating through uncertainty to establish work practices and build the foundational technology function. You get how to support people to use these systems and bring people with you on that journey. 
You enjoy helping solve organisational problems, you get the best out of IT services and proactively identify ways to streamline our work and improve the security and resilience of our IT environment. You are a quick thinker and problem solver who is super-organised and passionate about tech and people.
Key Responsibilities
Provide IT leadership and collaborate with leadership to identify technology trends, opportunities for innovation and manage risks.

Lead and mentor a geographically dispersed technology team, fostering a collaborative and inclusive work environment.

Oversee IT services (hardware, software, cloud infrastructure  and IT security) to ensure it supports the immediate to medium term needs of the organisation, ensuring accessibility and inclusion happens by design

Manage third party vendor contracts and relationships including negotiating contracts to optimise services and costs.

Establish data governance processes and enable product owners to understand the responsibilities and risk associated with managing data

Establish incident response and disaster recovery processes and lead response to minimise potential risks and impact.

Analysing help desk data - proactively identify opportunities to educate network members that might have a skills gap with specific pieces of software

Monitor system performance, identify areas for improvement, and implement solutions to enhance efficiency and reliability that optimises energy efficiency and reduces our carbon footprint.

Drive the ongoing product management of core operational systems (SaaS platforms)

Lead key projects including security, data governance, website management, disaster recovery 

Support the acquisition, implementation and management of SaaS platforms

Identify opportunities to leverage AI and automation to accelerate climate action initiatives across the sector
Required skills and experience  
Experience in a similar or related role including unpaid, grassroots or lived experience

Bachelor's degree in Information Technology, Computer Science, or a related field; 

3+ years of progressive experience in IT management roles, with a focus on team management, vendor management, and cloud based infrastructure

Experience in a remote first, Google Cloud environment

Experience in data governance and analysis 

Proven project management skills, including the ability to lead and execute complex IT projects.

Understanding and commitment to Justice, Equity, Diversity and Inclusion (JEDI)

Excellent communication and collaboration skills, with the ability to interact effectively with cross-functional teams and senior leadership.

Understanding of, and interest in, new technologies and trends.

Understanding of sustainable practices and a demonstrated commitment to advancing climate-conscious initiatives through technology and a commitment to social justice
Job requirements
You must have full working rights in the country in which you will be working. The Sunrise Project is unable to sponsor applicants for employment visas.

Employment background checks are required.

Intermittent travel with advanced notice may be required.

COVID-19 vaccinations may apply in accordance with local legislation and/or Sunrise policy

Flexibility to adjust work hours to accommodate multiple time zones
How Sunrise supports its staff
The Sunrise Project. is committed to creating a workplace that supports our staff to do their best work and develop professionally. We have the following in place to help us achieve that, noting pro rata will apply for part time staff:
Superannuation 12.5%

Birthday leave (if it's your birthday, you get a day off)

Solidarity and community leave 1 week p.a

Cultural leave (floating & additional public holidays)

Gifted leave (over Christmas and New Year)

Paid Parental Leave that is gender-neutral & inclusive of all types of families, incl. Parental Return To Work & Keeping In Touch Program

Life Leave (up to 40 days p.a. for significant personal reasons)

Flexible Working Policy

Employee Assistance Program

VIDA - An AI tool to support your health and wellbeing.

A range of generous Allowances:

Workspace Benefits incl: Macbook & accessories, initial $2,000 for home workspace and IT equipment + $800 every 2 years + up to $75/mth phone/data/internet.

Shared office support

Higher Duties 

Regular all-org and team meetings & retreats

Learning & Development Program incl. a professional development budget for you

Coaching & manager support with regular 1:1 meetings

Annual performance & development reviews with 360 feedback

A co-developed work plan to ensure clarity on your role & key responsibilities

We provide our staff with a voice on issues that concern them via consultation, eg JEDI caucuses, working groups, slack channels, surveys and meetings.
How to apply for this job
We recognize that racism, sexism, ableism, homophobia, classism and other forms of discrimination creates structural barriers that impact opportunities to formal education and experience. When assessing candidates we look at more than the jobs you've been paid to do but the range of ways you've picked up skills and knowledge throughout your life. This is why we assess candidates on how well they respond to application questions and don't require a cover letter.
Removing bias from the hiring process
Applications closed Thu 14th Sep 2023
Removing bias from the hiring process
Your application will be anonymously reviewed by our hiring team to ensure fairness
You'll need a CV/résumé, but it'll only be considered if you score well on the anonymous review
Applications closed Thu 14th Sep 2023