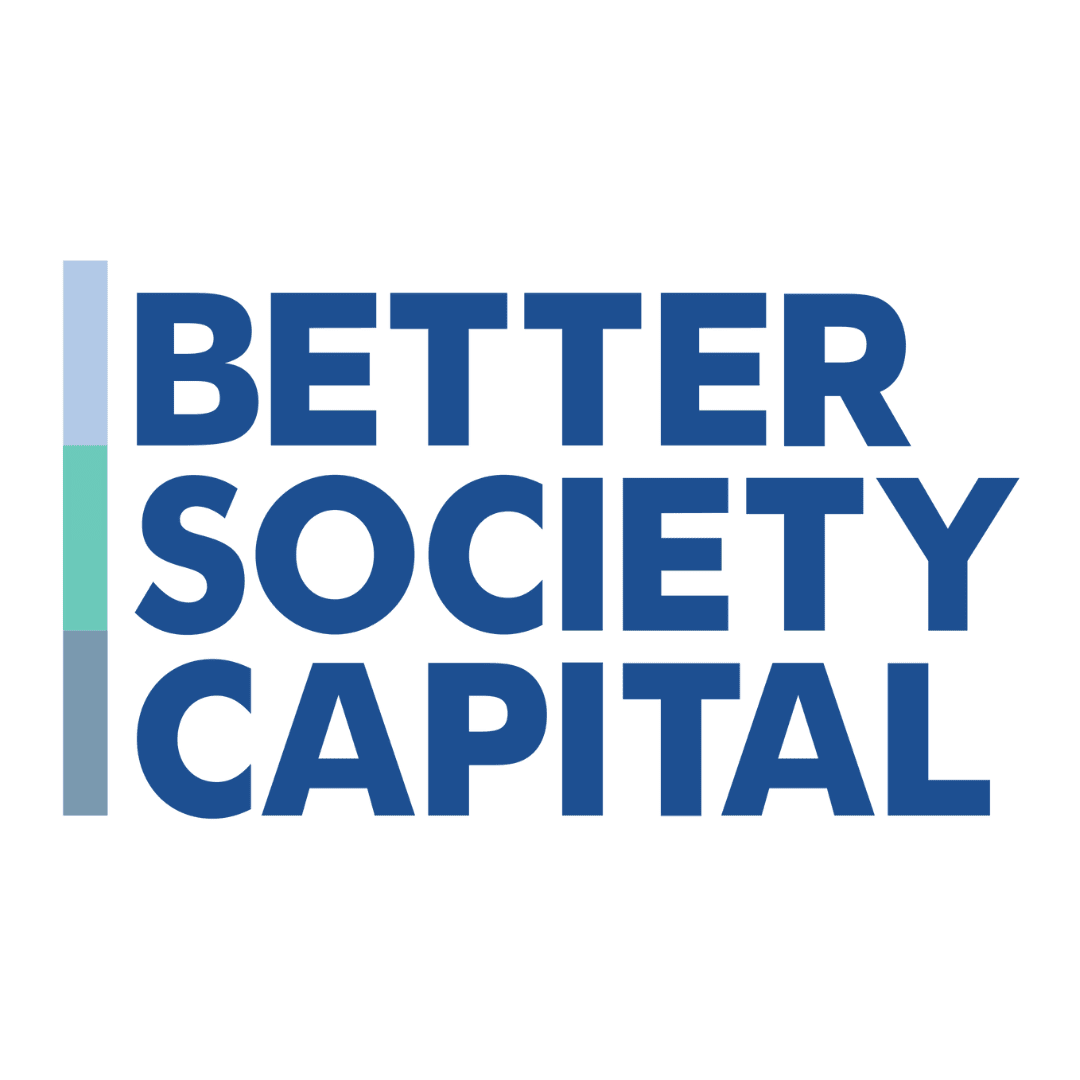 Investment Director
Big Society Capital
Location
London and remote
Closing: 3:25pm, 21st Jun 2022 BST
Job Description
OVERVIEW
As we celebrate 10 years since Big Society Capital's (BSC's) launch and implement our brand new 2025 strategy to scale social impact investment and improve peoples' lives in the UK, we are excited to be recruiting talented Investment Directors to join us on the next stage of our journey.
It is a unique opportunity to join a dynamic team of people from a wide range of backgrounds, who are motivated by transforming the way mainstream financial markets help deliver deep and lasting impact on people in the UK. Your work will help to solve some of the UK's most entrenched social issues, so we are looking for someone who shares our passion to improve people's lives in collaboration with the wider organisation and our external partners, and who is enthusiastic about designing and developing creative solutions.
Responsibilities
The Investment Director will take responsibility for some of our investment objectives, working with colleagues across the organisation. The job holder(s) will:
Lead the development of new investment opportunities including:
• Applying experience, knowledge and networks to identify social issues or market needs where social impact investment can help support a solution in our market systems (social and affordable property, social lending, impact venture and social outcome contracts);
• Identifying a strong pipeline of opportunities that aligns with our impact goals including through building networks, and developing creative and innovative solutions to these identified social issues through collaborative partnerships with diverse stakeholders including investors, charities and government.
Manage prospective investments through our investment process in one or more market systems:
·       Helping to build a balanced portfolio of investments, with potential to take increasing responsibility for portions of investment strategy
• Supervising and undertaking detailed investment analysis, including of the market, the prospective investee, and the financial, social impact and systems change cases;
• Structuring prospective investments;
• Preparing and presenting investment recommendations to our Investment Committee, and take a lead on investment decision making;
• Negotiating legal documents and closing transactions.
·       Demonstrating and championing excellence in investment delivery through the investment process
Own the management of our existing portfolio investments in one or more market systems, including through supervising junior team members:
• Work with fund managers to evaluate and manage their financial and social impact performance;
·       Implementing and supervising fund manager reporting so BSC can assess the contribution of the investments to our systems change, impact and financial goals across our portfolio and in the relevant market system
·       Having accountability for performance of portions of our investment portfolio within a market system or a whole market system
Systems change leadership
•        Being or becoming over time an internal and external expert in a market system or investment process, with potential to lead or second on a market system. This will include:
•        Developing strategies for achieving BSC's goals in the market systems, including identifying and leading strategic projects within market system
•        Building and managing key strategic relationships that can help us achieve our market system goals, including with fund managers, investors and charities and social enterprises
•        Influencing the behaviour of key system actors, through thought leadership and partnerships, working with our Engagement and Communications teams
Team management:
·       Working with other Investment Directors to help build a world class social impact investment team and approach at Big Society Capital, including supervising and line managing Investment Managers and other members of the team.
·       Leading on discrete areas of our investment management approach or team management to help deliver our strategic objectives.
·       Contributing to organisation-wide initiatives that help us deliver our mission such as working groups to improve the way we work or how we engage with certain stakeholders.
PERSON SPECIFICATION
Experience (essential)
• A passion and demonstrable commitment to improving lives in the UK
• Experience of detailed analysis, communication and decision making, in relation to complex issues
·       Experience developing solutions to complex problems
• A strong background in analysis in either the private, social or public sector (e.g.
strategy consulting, venture capital or investment banking)
• Proven relationship building and influencing skills
• Experience of managing people, leading teams and forming collaborative partnerships
• Experience in and specialist knowledge of one of the following private asset classes: real estate (principally housing), venture investment, social outcomes contracts or lending
Experience (desirable)
• Social impact investment background
• UK social sector employment or voluntary experience
• Strong investment experience including new deal origination and portfolio management
• Deal execution skills including comfort negotiating legal documents
• Proven project management skills
• Experience of operating at, working alongside and presenting recommendations to either an executive or board within organisations
• Experience of activities across the public, private and social sectors
Skills, abilities and attributes
• Structured thinker - able to deal with complexity and uncertainty
• Innovative, creative and strategic approach to problem solving
• Solves problems with multiple stakeholders in an open and empathetic way
• Collegial team player - Flexible and willing to work with and contribute to a team
• Self-starter - able to work under own initiative and source new opportunities
• Relationship management – excellent interpersonal skills and able to build relationships at all levels
• Excellent written and oral communication skills
• Hunger for continued learning and development, including developing others
Please note…
·       We are a UK-based business with an office in the Chancery Lane area of London, accessible to a number of public transport links. Our current approach allows colleagues to spend 40% - 60% of their working hours in the office, and the remainder from home. We hope that this working pattern encourages Big Society Capital employees to achieve a healthy balance between work and personal goals, as we continue to adapt to the changing needs of our diverse workforce.
·       Right to work: for candidates who do not have the right to work in the UK, Big Society Capital may consider visa sponsorship
·       Equality, Diversity and Inclusion: Big Society Capital is committed to being a diverse organisation that is truly representative of the communities we serve. We are an equal opportunities employer with an inclusive environment where all employees can contribute to their fullest potential. We want every colleague to be able to deliver their work with dignity, equality, comfort and independence. Our office is fully accessible with step-free access and an open-plan set up. We are open to accommodation requests regarding assistive technologies, accessibility tools, flexible working or any other reasonable adjustments that will make working or visiting here more accessible for you. If you have a disability or other access needs and require any support to assist you through the recruitment process, please get in touch with Ruth Davidson (People and Talent Manager) at rdavidson@bigsocietycapital.com
Applications
Please apply by midday Friday 17 June 2022
If you have any questions about the position before making an application, we invite you to a virtual Open Hour with Rebecca MacDonald (Managing Director, Investment ) and Ruth Davidson (People and Talent Manager) at 3.30pm on Wednesday 1 June via Zoom. This is an open opportunity to meet the team and to explore the role and Big Society Capital a little further before you apply. (For anonymity, attendees will have the option to remove their name. and switch videos off). Please contact rdavidson@bigsocietycapital.com if you would like to attend, and include what questions you would like us to cover (although we will aim to leave time for additional questions on the day).
Removing bias from the hiring process
Applications closed Tue 21st Jun 2022
Removing bias from the hiring process
Your application will be anonymously reviewed by our hiring team to ensure fairness
You'll need a CV/résumé, but it'll only be considered if you score well on the anonymous review
Applications closed Tue 21st Jun 2022