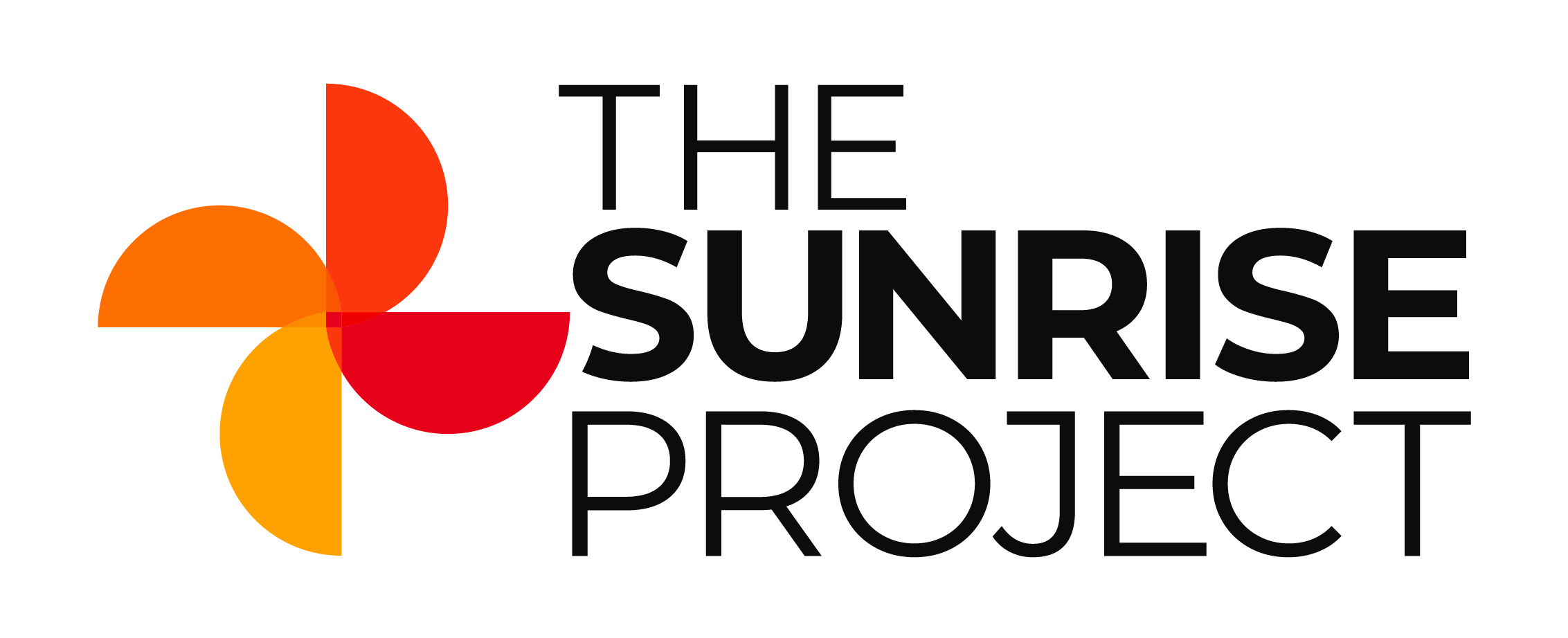 Co-Director, Global Finance Program
The Sunrise Project
Employment Type
Full time
Location
Remote · Multiple locations
UK · Singapore · Tokyo, Japan · Manila, Philippines · Hong Kong · USA · Netherlands
North America, Europe or Asia; other locations negotiable
Salary
Base salary range is based on location. See below for more info.
Team
Global Finance Program
Closing: 11:59pm, 5th Jan 2024 EST
Job Description
Location: North America, Europe or Asia, other locations negotiable. This is a global role working primarily with team-members based in North America and Europe, and increasingly with staff in Asia. 
Remuneration:
Informed by experience (including unpaid and other experiences) and capacity to take on responsibility. Base salary range is based  on location. e.g.
USD$143,275 - $171,248 p.a.

UK £110,000 to 132,000 p.a.

Netherlands €100,340 - €107,181 p.a. (Excl. 8% holiday allowance)

If the successful candidate is outside of the countries listed, salary and benefits will be based on local market equivalencies.
About Us
Driven by a passion to solve the climate crisis, The Sunrise Project is a global network of experienced change-makers with a mission to scale social movements to drive the global transition beyond fossil fuels. With affiliated programs and staff in the US, Australia and Europe, we have developed a unique model of grant making and campaigning that supports networks of organizations to drive powerful change towards our mission.
We have a dynamic and nimble organisational culture. We're serious about supporting our people to thrive as we tackle the urgent climate challenge.
We believe that a diversity of experiences and perspectives will help us build stronger strategies, teams and movements. We strongly encourage First Nations people, people of color, people living outside of cities, and people with disabilities to apply. We are continually working on becoming a better workplace for everyone.
About the program
Since 2017, The Sunrise Project has been building a global program to grow powerful movements that can rewrite the rules of the financial system to end finance for fossil fuels, and scale resources for clean energy that delivers for everyone. With experienced teams working across the sectors of insurance, banking, investment, private equity and financial regulation, our programs have been creating global impact through our unique model of directed network campaigning.  Our programs and teams have expanded rapidly as we lean into the urgency of the climate crisis. You can read about our programs and approach in our 2022 annual report. 
About The Role
In order to manage the growing program in the next phase of its evolution, we're seeking a co-leader to support our team of experienced Program Directors and 60+ Global Finance Program staff to unleash the potential of their teams and to ensure that the whole is greater than the sum of its parts. This role will work closely with the Director, Global Finance Program ( London, UK).
Together, the co-directors are responsible for nurturing a vibrant, creative and supportive culture across our wider global finance team, leading the development of our global strategy for shifting the financial system, including identification of new opportunities for impact and issues that cut across our existing programs. The role will require a high level engagement with our campaign partners, allies in the finance sector, grassroots activists as well as working closely with our philanthropic partners to align resources. 
About You
You're an experienced and collaborative leader with a global perspective and a passion for growing movements to help shift the global financial system out of fossil fuels and into clean energy that delivers for everyone.
You're a big picture systems thinker with a skill for developing and articulating clear strategies to cut through complex problems. You have a deep understanding of how a wide range of different strategies and actors can work together to create large-scale change and have a track record of designing and implementing campaigns that win real world outcomes.
You're a collaborative people leader who understands what it takes to build trust, nurture creativity and unleash the potential of teams. You're an open and honest communicator with the ability to build strong relationships and nurture collaboration between diverse stakeholders.
Key Responsibilities
Co-leads The Sunrise Project's Global Finance Program, with accountability for setting the program's overall strategic direction and execution of key priorities.

Manages and supports Program Directors to design and deliver high impact strategies that drive real-world change.

Actively nurtures collaboration within and between teams and supports a vibrant, inclusive and collaborative culture that enables everyone to do their best work.

Contributes to an inclusive and life-affirming culture in the wider organization, including leadership on our commitment to justice, equity, diversity and inclusion in our team, our partnerships and program strategies.

Identifies emerging trends, threats and opportunities to hasten the shift of finance out of fossil fuels and into just and clean energy, and incubates new strategies for impact.

Works closely with the co-Executive Directors and the Development team to engage our philanthropic partners and to secure and align resources.

Enables open and honest evaluation of our work and impact, and fosters a culture that recognises the importance of risk-taking, failure and learning in our pursuit of greater impact.

With the Co-Director, manages overall objective setting, strategic planning and budgeting for the Global Finance program, and aligns programmatic strategies with Sunrise's mission, values and OKRs.

Manages other staff as required.
Required skills, knowledge and experience    
Significant leadership skills and experience in a similar or related role including unpaid, grassroots or lived experience.

Finance sector knowledge and expertise, and specifically an understanding of the role private and public finance and financial regulation play in accelerating the energy transition.

Demonstrated ability to analyse power and apply your understanding of how effective campaign strategies achieve real-world change.

A working knowledge of how social movements achieve change including both elite engagement and outside pressure strategies.

A global perspective and experience working internationally; 

A track record of managing high performance teams across diverse cultures, and a strong understanding of what it takes to create a healthy, vibrant and inclusive organizational culture.

A high level of emotional intelligence with excellent interpersonal communication and strong coaching and group facilitation skills.

A flexible and open leadership approach, the ability to give and receive feedback skillfully, and to manage change in rapidly changing world;

Excellent communication and presentation skills, including the ability to articulate complex strategies in simple and compelling ways.

A passion for action on climate change and a commitment to justice, equity, diversity and inclusion.
Desirable skills, knowledge and experience   
Familiarity with the political and corporate cultures across a variety of countries and world regions.

Proficiency in more than one language.
Job requirements
You must have full working rights for the country you are living/working in.  The Sunrise Project is unable to sponsor applicants for employment visas.

Employment background checks are required.

Intermittent travel with advanced notice.

Flexibility to adjust work hours to accommodate multiple time zones
How Sunrise supports its staff:
The following applies to the United States.  For other preferred countries, the successful candidate will be hired via a Professional Employment Organisation (PEO) on behalf of the Sunrise Project, so statutory benefits and entitlements of the country/province in which you are employed will apply.  Sunrise may provide additional benefits, where in-country entitlements are less than our standard package,
The Sunrise Project Inc. (Sunrise Inc.) is committed to creating a workplace that supports our staff to do their best work and develop professionally. We have the following in place to help us achieve that:
401(k) & employer match (US)

100% employer paid health, vision and dental coverage (US)

Five weeks of vacation leave

Paid Parental Leave that is gender-neutral & inclusive of all types of families, incl. Parental Return To Work & Keeping In Touch Program

Life Leave (up to 40 days p.a. for significant personal reasons)

Flexible Working Policy

Floating public holidays (cultural leave)

Employee Assistance Program

VIDA - An AI tool to support your health and wellbeing.

A range of generous Allowances:

Workspace Benefits incl: Macbook & accessories, initial $2,000 for home workspace and IT equipment + $800 every 2 years + up to $75/mth phone/data/internet.

Shared office support

Regular all-org and team meetings & retreats

Learning & Development Program incl. a professional development budget for you

Coaching & manager support with regular 1:1 meetings

Annual performance & development reviews with 360 feedback

A co-developed work plan to ensure clarity on your role & key responsibilities

We provide our staff with a voice on issues that concern them via consultation
How to apply for this job
Please submit your resume/CV along with a letter of interest (2 page max) outlining the following:
your experience working with a global team

your skillset relevant to the role
Hiring Timeline
Applications close = Jan 5th
We anticipate first round interviews to begin mid-January!
Removing bias from the hiring process
Removing bias from the hiring process
Your application will be anonymously reviewed by our hiring team to ensure fairness
You'll need a CV/résumé, but it'll only be considered if you score well on the anonymous review