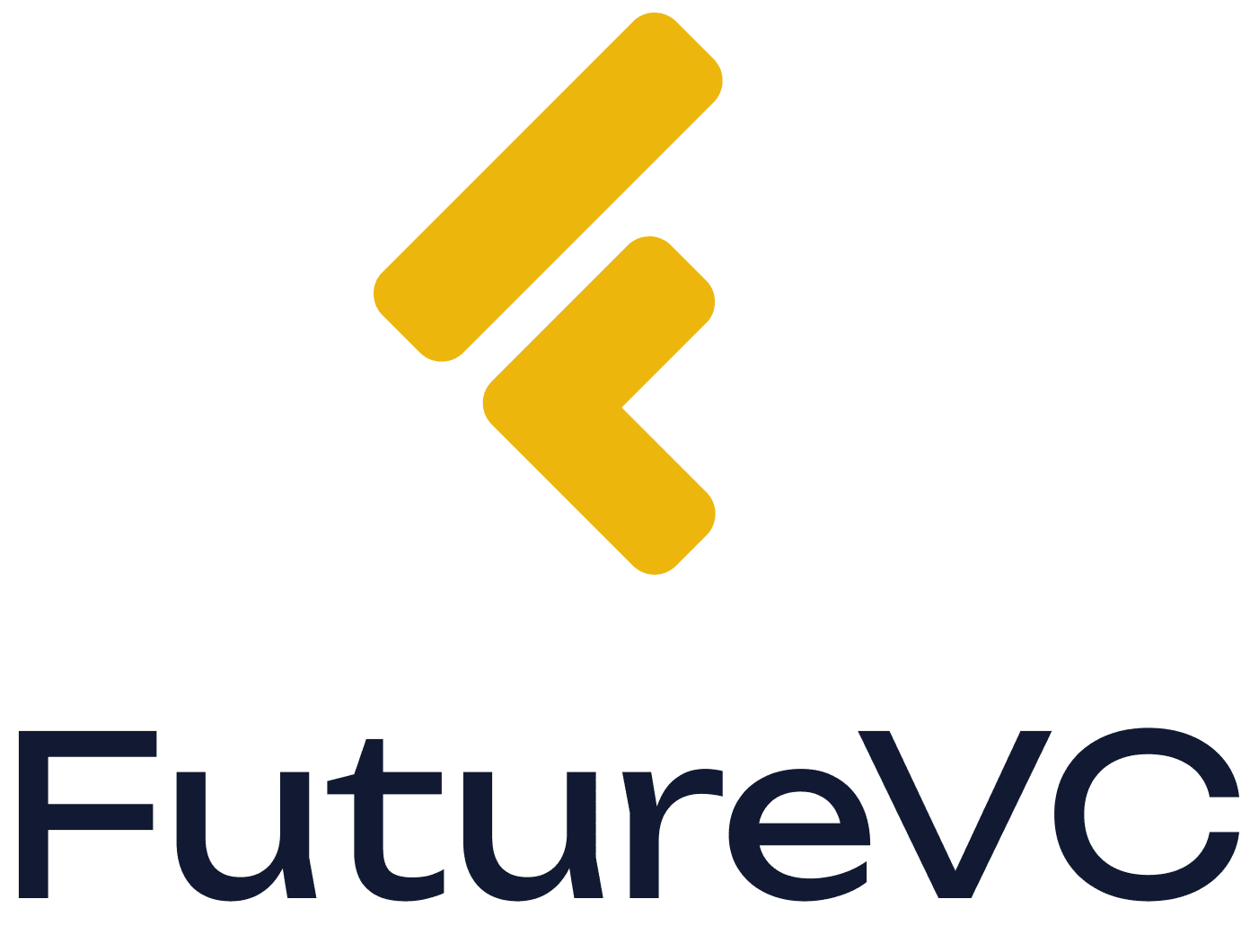 CEO
EIT x Future VC
Closing: 11:59pm, 21st Jan 2021 GMT
Role posted - 2:20pm, 17th Oct 2020 BST
Job Description
Who we are: Diversity VC is working with entrepreneurs, investors and universities to create an industry that is free from bias. We are a non-profit partnership launched in 2017 based in London, UK with a brand in the US and ambitions to scale our work further.
In a short time, Diversity VC has had a significant impact. We have published the first-ever study on the diversity in UK VC, the first study that showed how little funding was going to female founders, the first education and training programme on D&I for the VC industry. We have worked alongside the UK Government and the Treasury and our work has been covered by the Financial Times, BBC News, The Sunday Times, New York Times and other prominent publications.
What do we do: We have four key workstreams:
●      VC Talent - helping diverse talent access positions in VC through an internship programme (Future VC and job board).
●      VC Best Practice - supporting VCs and other ecosystem members in developing best practice on inclusion and diversity, including a unique certification (The Diversity VC Standard).
●      Entrepreneurs - helping entrepreneurs from diverse backgrounds access capital through events, partnerships and our guidebook for entrepreneurs.
●      Data - collecting and publishing original data on the state of diversity and inclusion in technology and venture capital.
We are building a diverse network of Venture Capital professionals. We are helping Venture Capital firms fund people from diverse backgrounds. We are connecting the VC community to a broader network. And we are driving this effort with unique, powerful data.
What's next: We are looking to scale our activities including, but not limited to:
-        European and Global expansion
-        Wider and more in-depth data-collection
-        Expanding Future VC, our first-of-a-kind internship programme for diverse talent
-        Broadening our reach and impact in the US
-        Measuring and reporting our impact 
The Opportunity
Do you work in VC but would love to try your hand at an entrepreneurial operating position?  Here's your chance!  Bolster your experience and understanding of what it's like to run an organisation – and significantly strengthen your network of Venture Investors while you do it.
We are looking for a new volunteer CEO for a two year placement to lead all aspects of the organisation. We will encourage the CEO to 'hire' at least one other volunteer to co-lead the organisation and ideally two. The volunteer team should have direct and current experience working at VC funds.
This would be a two year role to start in February 2021.
As the CEO, you will be responsible for the whole Diversity VC organisation. We expect this to be something that you do alongside your day job.
From the Outgoing CEO:  Top 5 Reasons this is an Awesome Job
Leadership on important and impactful work -- a chance to shape a young organisation and pick a team doing highly impactful work. You can set the strategy, the places to focus, the projects to work on.

Working with phenomenal people -- the Diversity VC volunteers are passionate, driven, career-focussed and intelligent. They are a joy to work with and we have a lot of fun. And the broader ecosystem (VCs, future talent, entrepreneurs) are all pretty awesome too.

Opportunities to significantly expand your network -- being a great VC is often about who you know as much as what you know, this role has introduced me to top LPs, GP's at tier one funds and some of the best founders in the world.

The chance to experience 'the other side of the table' -- this is a small but growing organisation and you will experience many of the same challenges that founders face at the start of their journeys. If you feel like you are lacking in operating experience, this is a great role for you.

A great way to build your personal brand -- the media opportunities for the CEO of Diversity VC are numerous, you will regularly be asked to comment on and contribute to some of the most important issues in tech.
Roles and responsibilities:
-        In a typical working week, this person can expect to spend about 3-5 hours a week on Diversity VC. This includes but is not limited to:
-        Raising sponsorship and managing sponsors, keeping them up to date (currently we have two key partners, Cooley LLP and J.P. Morgan Chase/ One Tech but we've previously worked with Silicon Valley Bank and the BVCA).
-        Goal and OKR setting for the organisation. Making strategic decisions about the future of the organisation and the projects that we should be prioritising and working on.
-        Managing an annual budget
-        Ensuring that operationally, Diversity VC is running effectively - for example, that we are legally compliant, we have an operational website, we have a functioning filing system, code of conduct, policies and procedures are being followed.
-        Issues escalated on an ad-hoc basis from the Diversity VC team
-        Managing the Diversity VC team outside the UK, including the US team and expansion plans to Spain, India and Africa.
-        Managing our current employee and the wider team of volunteers (a weekly call, ad hoc input to work, performance reviews and feedback).
-        Hiring future employees (writing job descriptions, interviewing, onboarding).
-        Lobbying and working with key stakeholders in VC including the British Business Bank, HM Treasury, the BVCA, the Rose Review.
-        Managing finances including the Metro Bank account, signing off expenses, paying and filing invoices, making sure that information is being filed at Companies House, making sure that our accountants are keeping the annual management accounts correctly.
-        Approving projects and expenses.
-        Running the quarterly meetings and ensuring that all stakeholders are updated on what the organisation is doing, reporting progress against targets and goals.
-        Investigating research projects and collaborations (for example having calls with academics or other professionals to scope projects).
-        Commenting to the press and / or writing op-eds.
-        Speaking at events or on panels.
The ideal candidate is self-motivated, data-driven, and finds creative ways to turn any knee-jerk "no" into a "yes". In this role, you will cultivate an exceptional personal and professional network of investors, entrepreneurs, changemakers, data scientists, LPs, and industry experts. You will work alongside the Diversity VC HQ team in London to leverage the organization's global resources, while simultaneously tapping into your entrepreneurial grit to start initiatives from scratch. You will succeed in this role if you are excited by the opportunity to help shape the future of our industry.
We are looking for:
●      Somebody who works in VC (investing or non-investing role)
●      Someone who has the time to dedicate around 3-5 hours a week to Diversity VC
●      Someone who is happy to be a spokesperson for diverse voices in the industry
●      A person passionate about increasing diversity and inclusion in technology
●      An energetic self-starter who is happy to lead on and execute large scale projects with a number of stakeholders and evidence of having achieved tangible impact
●      A person who is confident with evaluation & monitoring.  We need make sure we're getting feedback from our customers (i.e. funds / entrepreneurs) and making improvements along the way
●      A strong, clear communicator who would enjoy crafting content and speaking at events and with senior decision-makers
Desirable
●      Experience of fundraising
●      Someone who has held management roles, managing teams in technology and entrepreneurship
Why join us?
●      Diversity VC has started strongly and done some important work, but we're on the cusp of even more exciting and impactful things.
●      This is a great chance to create real and tangible impact in improving opportunities for historically underrepresented groups in investment and technology
●      This role will help you build or grow meaningful relationships in the tech and Venture Capital space
Reporting
●      You will be the head of the organisation and report to the advisory board quarterly.
Are you the one we have been waiting for?
Required: VC experience
Removing bias from the hiring process
Your application will be anonymously reviewed by our hiring team to ensure fairness
You won't need a CV to apply to this job
Applications closed Thu 21st Jan 2021
Removing bias from the hiring process
Your application will be anonymously reviewed by our hiring team to ensure fairness
You won't need a CV to apply to this job