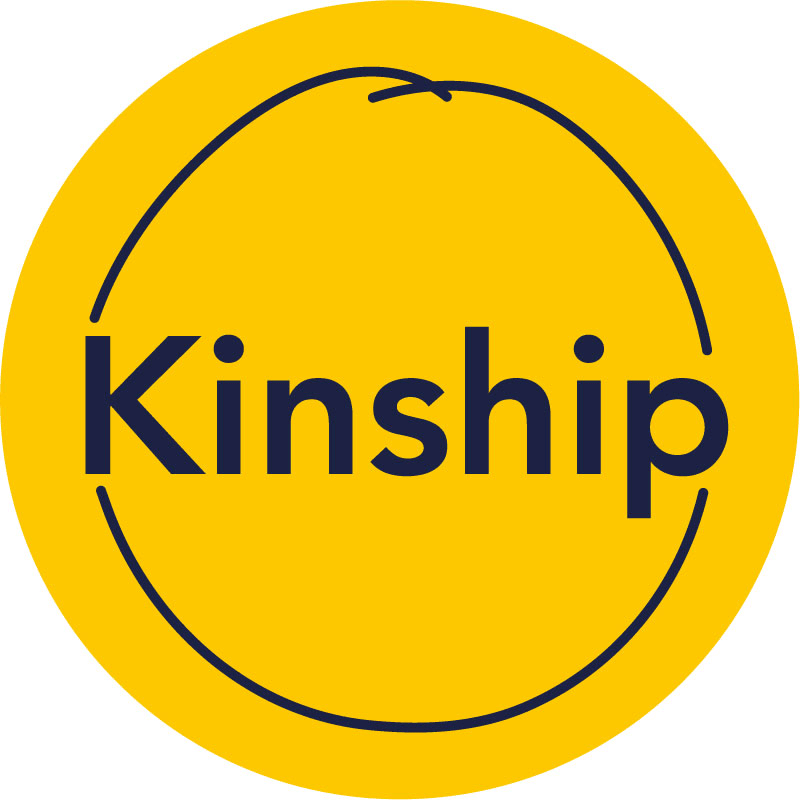 Content Designer x 2 roles
Kinship
Employment Type
Part time
28 hours (flexible, working minimum of 28 hours/per week considered).
Location
Hybrid · United Kingdom (multiple locations)
England · London
Home-based (with frequent travel and work in London) or office-based (Vauxhall)
Salary
£36,000 - £38,000 (GBP)
Pro-rata - £36,000 to £38,000 (out of London) - £39,226 - £41,226 (including London weighting)
Closing: 9:00am, 4th Dec 2023 GMT
Perks and benefits

Employee Assistance Programme
Job Description
We're looking for two content designers to join a brand new digital team at Kinship. Are you able to think about the best way to deliver clear content which meets the needs of our kinship carers? Join us.
About Kinship:
If you're passionate about purpose – real change for real people, then now is a good time to join us. We are Kinship.
We support grandparents, siblings, aunts, uncles, other family members and friends who step up to raise children when their parents can't.
Our vision is for a society where every kinship family has the recognition, value and support they need and deserve. 
About the role:  
We're on an exciting digital service innovation journey at Kinship.  We've been funded by the Department for Education to deliver the first ever national training service for kinship carers in England. This is game changing.
We are developing training (online and in person) alongside easily accessible online advice and information as part of a new taxonomy which meets kinship carers needs as they 'become' and 'live' as a kinship carer. We're creating a new 'Knowledge Board' of subject experts to ensure all our content is consistent, user led and continuously updated and relevant.
We have already developed Kinship Compass, the first independent online information, advice and support hub for kinship carers and we'll be building on this as we also redevelop our website.  We'll be working with an experienced digital agency to ensure we're providing content which is tailored for local, regional and national needs.
You'll research, create and deliver engaging, user focused content, and deliver a seamless user content experience. Working with kinship carers will be a big part of your role.
Content Design by Sarah Winters will be your guide to best practice and content design principles. You'll be confident facilitating discovery and research and building user stories and job stories with clear user goals.
This is a great opportunity if you're a self-starter, brilliant at building trusting relationships and someone who is ambitious to make their mark in content design. We'll also provide excellent training and support to help you.
One day you could be working with our Lead Legal Practitioner to support training content for a workshop and materials, on another you could be doing paired writing with one of our Advice Team to explain the different types of kinship care.
What you'll do:
Create the content which supports our new Kinship Training Service. This includes training content, advice and information and content which aligns to the development of our next Knowledge Taxonomy and user goals.

Work with subject experts as part of a new Knowledge Board to ensure content is relevant and consistent.

Embed the Content Designer role in the Kinship and support colleagues to understand content design principles using techniques like paired writing.

Using data sources, insight and subject experts to deliver accurate, informative user-focused content ensuring brand and message consistency.

Carry out in-depth user research, using insight and analytics to optimise Kinship's content.

Support user research, working with Kinship teams (especially our Advice Team and Knowledge Board) to test content, information architecture, and prototypes.
How to apply:
Please attach your CV and to respond to the following four questions via this platform.
Please note that all answers will be viewed anonymously by reviewers and CVs will not be viewed until after this sift has happened. This is the first opportunity to demonstrate your experience and to stand out in the recruitment process. Reviewers will not see all your answers together and will be marking on the strength of the response to each question.
Once this has been completed, all of your application will be reviewed together and discussed by the shortlist panel.

Please think about how you write your responses so that's easy for reviewers to read (for example using bullet points and paragraphs).  Please do not use AI tools like ChatGPT to produce your answers.
If we invite you for interview, we will ask you to share a portfolio of work (if you have one), please don't worry of you don't.
Questions for application (along with CV):
1. Describe how your experience and values are a good fit for this role. (Max 250 words) 
2. Tell us about a content design project you've worked on with direct beneficiaries, one which you are most proud of. How did you work with your users and how did you evidence that the content met their needs?  (Max 250 words)
3. Describe a time when you've developed a new process or system to improve ways of working. (Max 250 words)  
4. Describe how the lives of kinship carers might impact on the way you might design content and three things which would be important for you to think about. (Max 250 words)
Deadline:
9am on Mon 4 December 2023
Interview: 1st Interview – 11 December 2023 (TBC)
Removing bias from the hiring process
Removing bias from the hiring process
Your application will be anonymously reviewed by our hiring team to ensure fairness
You'll need a CV/résumé, but it'll only be considered if you score well on the anonymous review