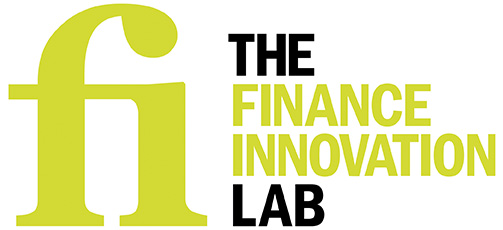 Fellowship Programme Manager (fixed term, freelance)
Finance Innovation Lab
Salary: Project budget: up to £32,000 (incl. VAT)
Location:

Flexible within the UK

Closing: 11:59pm, 19th Jul 2021 BST
Role posted - 7:03pm, 6th Jul 2021 BST
Job Description
We are looking for a collaborative, purpose-driven programme manager with a track record of delivering impactful leadership development, capacity building or change programmes. This is a part-time, freelance role starting as soon as possible and running to the end of April 2022 (with potential to renew).
About the Lab
The Finance Innovation Lab is a UK charity working to transform the financial system for people and planet.
Dysfunctions in the financial system lie at the root of many of today's challenges, from climate change and economic crises, to poverty, marginalisation and inequality. We believe it doesn't have to be this way. 
We work for deep, lasting change to the financial system to make it democratic, sustainable, just and resilient. We create this change by building the power of a community of systems-changemakers and developing ambitious initiatives that transform the financial system for people and planet.
About the role
We are looking for a purpose-driven, collaborative consultant to manage our Climate Safe Lending Fellowship – a six-month development programme for banking professionals who are accelerating climate action within their institutions.
This is a freelance, fixed-term contract. You should be available from late July (or soon after) and able to work with us through to the end of April 2022. Subject to funding there is a potential for this contract to be renewed, but this cannot currently be confirmed.
Key responsibilities:
Project manage the delivery of the online Climate Safe Lending Fellowship programme for banking professionals who are driving climate action within their institutions.

Collaborate with a small, international team to refine the programme design and content and adapt it to cohort needs throughout the duration of the programme.

Manage the operational delivery of all programme sessions including agenda design, speaker and facilitator briefings and session logistics.  

Manage relationships with programme stakeholders including advisors, the wider Finance Innovation Lab team, the Climate Safe Lending Network and programme faculty.

Oversee external communications through social media, blogs and email newsletters.

Lead programme evaluation before, during and after the Fellowship.
About the Climate Safe Lending Fellowship programme
The Fellowship runs from October 2021 and March 2022, and is delivered by Finance Innovation Lab in close collaboration with our partners the Climate Safe Lending Network.
This programme blends leadership development with organisational transformation and systems change in service of financing a just and equitable transition to a low carbon future. The high-level programme format has been designed, and our first cohort is currently being recruited. We are looking for a skilled programme manager to oversee the continued development and delivery of an impactful curriculum for changemakers in finance, in collaboration with our talented programme team.
About the programme team
Roles and responsibilities for the delivery of the programme are divided between programme team members as follows:
Programme Manager (you): project management, external programme communications, stakeholder management, programme design, programme logistics, programme evaluation, programme facilitation (optional).

Community Manager (currently being recruited): participant relationships, support and communication.

Lead Facilitator: design and delivery of all peer coaching sessions, design and facilitation support for all other sessions.

Head of Intrapreneurship: team development and line management, partnership management and programme design / facilitation support.

Climate Safe Lending Network Representatives (x2): fundraising and finance plus integration of the Fellowship into the CSL Network.
You will also have a small budget for additional freelance support if required. You can draw on the subject matter expertise (climate finance and banking) of the programme Advisory Group to support curriculum development. You will have access to the wider community and networks of Finance Innovation Lab and the Climate Safe Lending Network to draw from for the delivery of the programme.   
About you
The ideal candidate would have the following skills and experience:
A track record of delivering impactful leadership development, capacity building or change programmes

Demonstrated understanding of systemic approaches to creating transformational change with the potential to apply this to the financial system

Evidence of a collaborative, participatory approach to managing projects and working with teams

Outstanding organisational and project management skills

Excellent written and verbal communication skills

Programme design and/or facilitation experience
In addition, the following content knowledge will be useful for this contract. We understand that many candidates will have gaps in some of these areas, and you will be able to draw on the expertise of programme stakeholders for your learning where you have such gaps.
Leadership development or adult development

Organisational development / organisational change processes

Systems change

Understanding of why and how banks can finance a just and equitable transition to a low carbon economy

Equity, diversity and inclusion

Sustainable finance
 Working with us
The Lab aims to embody the kind of organisations we think should be the norm - fully human, collaborative and compassionate. Working at the Lab will feel like a mix of work, play and vocation - this applies equally to freelancers as to our core team. You'll build relationships with colleagues you respect and admire and who feel the same way about you. You'll feel part of a broader community of inspiring change-makers.
The team will be working remotely until at least August due to Covid-19 restrictions. As the Fellowship will be delivered online, the location of the Fellowship Programme Manager is flexible within the UK.
Diversity
We are committed to providing equality and fairness for all and not to discriminate on any grounds, including gender, marital status, race, ethnic origin, colour, nationality, national origin, disability, sexual orientation, mental health, religion or age.
We encourage and celebrate the different qualities that our colleagues, and others we work with, bring to our work, and we believe that seeing things from a wide range of different perspectives helps us to resolve problems, adapt our approaches and develop as an organisation.
How to apply
We are aiming to start this work as soon as possible and look forward to hearing from you. 
Application deadline: 9am Monday 19 July 2021
Interviews are expected to take place on 22 July, with an ideal start date of 26 July.
Removing bias from the hiring process
Your application will be anonymously reviewed by our hiring team to ensure fairness
You'll need a CV/résumé, but it'll only be considered if you score well on the anonymous review
Applications closed Mon 19th Jul 2021
Removing bias from the hiring process
Your application will be anonymously reviewed by our hiring team to ensure fairness
You'll need a CV/résumé, but it'll only be considered if you score well on the anonymous review