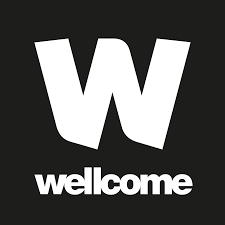 Wellcome Trust
Open Research Internship 2020

Our summer internships for undergraduates are designed to inspire, encourage and support a new generation.
You'll work alongside our experienced staff in the area that most interests you, building on your existing skills and gaining new ones. We value your insights and ideas, and during your time with us you'll have every opportunity to make a real contribution.
The Open Research Internship
What do the Open Research team do?
The Open Research team at Wellcome is dedicated to ensuring that the outputs of research – which include publications, datasets, software and materials – can be accessed and used in ways that maximise public health benefit. We advance the leadership role Wellcome has taken in championing openness through managing major funder-led initiatives, providing funding opportunities and leading the way as a funder in developing our policies and practices.
 What would I be doing in Open Research?
During an internship here you will initially conduct a study to help us gain a more complete picture of the research outputs Wellcome funded grant holders generate and share. You will also investigate the barriers that researchers experience to sharing their research outputs openly and the ways in which Wellcome can address these. This will involve conducting analysis to determine the type of research outputs generated by Wellcome funded researchers across a number of schemes, and how they are currently shared, having discussions with grant holders to identify barriers they experience to sharing research outputs openly and preparing a report to summarise the main findings and outline recommendations and options for future work. There would be additional opportunities for you to get involved in other projects.  We are a small, passionate and friendly team and would involve you fully in our regular team meetings and in other internal and external meetings.
 What skills/ experience do I need to work in this role?
You'll need to have a broad general interest in research, open access and data sharing (although no specific expertise is required), be enthusiastic to learn new knowledge and skills, have the ability to synthesise information and write clearly and concisely and be able to work on your own and manage your time.
What's on offer?
You'll work on real projects.

You'll be part of a cohort of interns, and get to share your experiences together.

You'll work on a project with fellow interns which will develop new skills and show you how the organisation operates to achieve its aims.

You'll have a dedicated line manager who'll support and mentor you, and oversee your work.

You'll have lots of opportunities for development – including the chance to meet people from across Wellcome, hear from industry experts, attend career development workshops and participate in group volunteering days.

You'll gain insight into how a global charity works and leave your internship with some great connections and experience.
Dates and accommodation
The internships will run from 29 June to 21 August and you will need to be available for the full period.

Subsidised accommodation is available at the cost of £100 per week.
Eligibility
You must be partway through your undergraduate studies; we cannot consider candidates in their final year of an undergraduate degree or any Master's or PhD students.

You will need to have the right to work in the UK
How we receive your application
Please note your application will be anonymised and each question will be read in isolation to avoid bias. For this reason, please ensure each answer you give makes sense in isolation. For example, please avoid referring back to answers to previous questions.
If you are applying for multiple roles we are happy for you to copy and paste some of the content in your answers to question 1 and 4 across applications
If you have access requirements that mean making this application will be difficult please let me know, we would be happy to consider alternative methods.
Role posted -
9:24pm, 29th Jan 2020 GMT