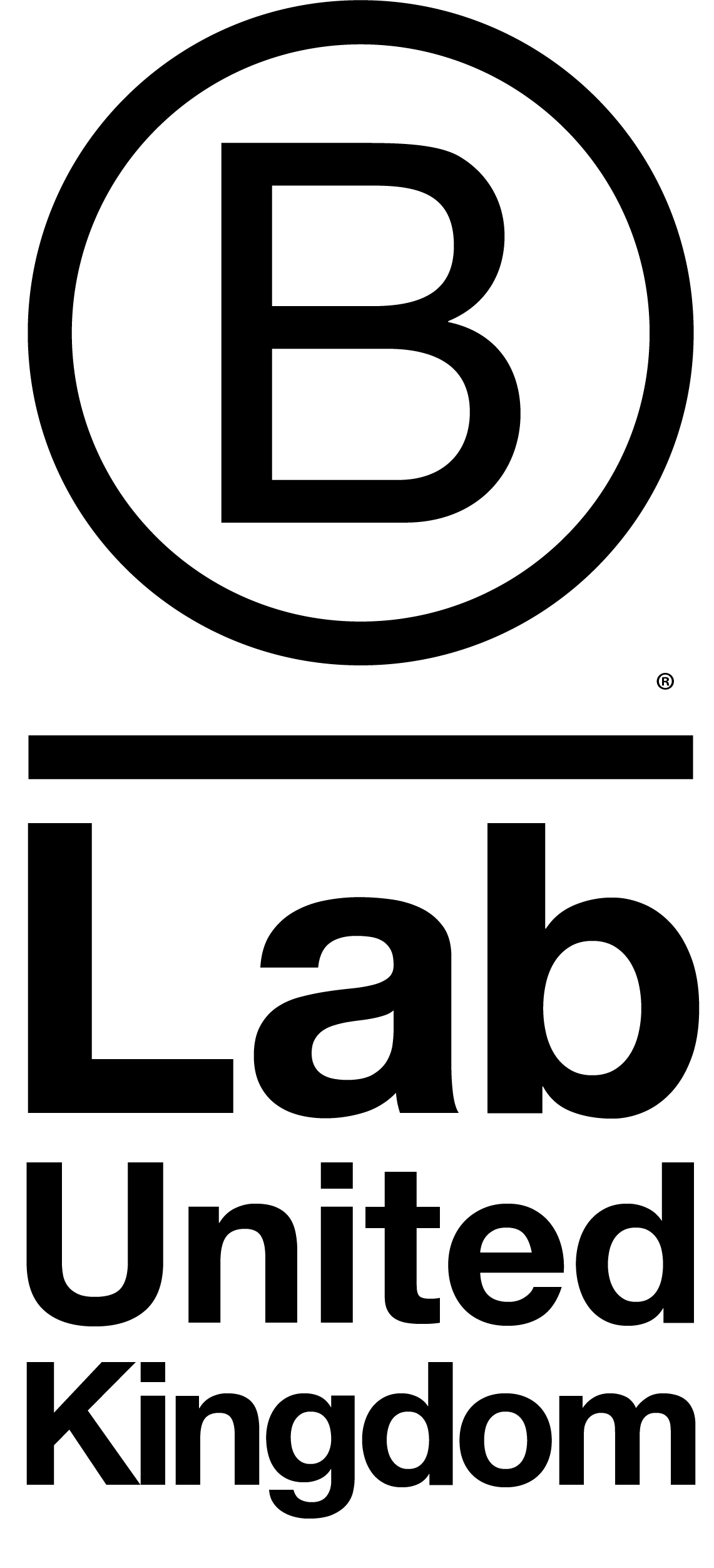 Media Relations Manager
B Lab UK
Team: Marketing, Communications and Campaigns
Salary: £38,885 -£40,285
Location:

Whitechapel, London with hybrid working from home

Closing: 9:00am, 30th May 2023 BST
Job Description
Reporting to: Head of Communications
Contract type: Full time, would consider flexible working arrangement
Location: Whitechapel, London (Hybrid working)
The B Corp Movement
B Lab UK is the home of the B Corp movement, a community of over 1,300 UK businesses who meet high standards of social and environmental performance, legal accountability, and transparency. Some B Corps you might have heard of include Innocent Drinks, Patagonia, Tony's Chocolonely, Finisterre, Jude's Ice Cream and WeTransfer. Our goal is to transform our economy so that all businesses can be a force for good - and we're looking for people who can help us get there.
About the role
Part of a nimble communications team, the Media Relations Manager is our in-house newshound, developing and executing plans and projects that keep purposeful business in the public eye. You will have an externally focused mindset, spotting opportunities for us to deliver our message and finding creative ways to bring our campaigns to life in the media and through our own channels. You will be an experienced communicator with a big picture mindset, able to translate our communications strategy into the day to day work of running our press office. 
Media relations delivery
Develop and deliver media relations strategies to support organisational goals and campaigns, engaging relevant outlets and partners to deliver our message to stretch audiences

Build, maintain and leverage relationships with core journalists in our sector, ensuring they are kept up to date with the latest news and campaigns. 

Identify newsworthy opportunities for B Lab UK and work with the Communications Coordinator to plan and disseminate a regular flow of releases and commentary on behalf of the B Corp Movement and Better Business Act

Employ a range of tactics, including print, digital and broadcast media, owning creative execution from inception to delivery

Prepare senior spokespeople for print and broadcast media interviews, drafting briefing documents and arranging and attending interviews

Identify strategic partners and events to extend the reach of our campaigns, working with the Head of Communications to deliver a joined up approach. 

Empower and encourage the B Corp Community to deploy aligned messaging on emergent topics and coordinate collective responses

Act as a critical element of our crisis communications process, developing a bank of challenging questions, horizon scanning issues and aiding colleagues on the content of responses to issues 
Take a media relations coaching role within our communications, campaigns and marketing function, helping to upskill and raise the standard of media relations and creative excellence.
Stakeholder management

Collaborate with counterparts across the B Lab Global Network, supporting and leveraging the work of peers in communications teams across the world 

Give counsel to members of the B Lab UK team when delivering speaker or media engagements on behalf of the organisation, ensuring messages land and colleagues are prepared

Work with teams across B Lab UK to develop communications plans to aid the delivery of their goals 

Acting as a critical friend to colleagues when handling challenging communications issues and overseeing responses

Skills and experience 
Essential:
You have experience as a PR or media relations specialist/manager or similar role (approximately Account Manager or above) 

You have excellent written and oral communications skills

A strong news sense, and prior experience of delivering media relations campaigns or developing news stories

You are great at relationship building and managing stakeholders – and are confident interacting with a range of businesses and individuals 

Confident in setting and monitoring targets for communications campaigns, aligned to organisational goals

You take a coaching attitude and are comfortable holding indirect reporting lines, and enabling others to deliver
Desirable experience but not essential for the position 
Existing relationships with national and vertical business – food and drink or consumer media is a huge plus

You are familiar and comfortable using media databases such as Roxhill, and Coverage Book

Experience working within the social and environmental impact sector 

About you: 
You are passionate about sustainability, and specifically about the role that business can play in creating the future that benefits all people and the planet

Curious, creative and focused on the world outside, you are a natural newshound and keep up to date with current affairs and what's making headlines.

A lateral creative, able to develop and encourage others to develop ideas to fit the bill.

You work collaboratively with a team mentality and are confident working as a specialist with autonomous objectives. 

You are comfortable working in a fast paced environment which can be changeable, no two days will be the same. 

Proactive, organised, flexible and self-motivated. Rolling up your sleeves and getting things done. You have a growth mindset, try new things and learn from mistakes

Eligible to work in the UK (we do not hold a sponsorship licence and therefore, are not able to provide visa sponsorship)
What we give you
Purpose driven work supporting B Lab UK's mission of redefining the role of business as a force for good

Hybrid and flexible working, we have a high trust environment and are advocates for right place working

Flexible working hours (based around core working hours)

Opportunity to work 4 days a week 

We have an open, inclusive and collaborative working environment 

An excellent range of benefits including a generous holiday allowance, private medical and dental cover, generous pension scheme, annual wellbeing allowance, carers leave, volunteering days among other benefits

The office is closed over Christmas with no need to use your holiday entitlement

We invest in professional development and have an open working environment giving you exposure to learn and develop in your career
How to apply: 
All applications must be made through Be Applied.
If we can offer accommodations for you in the recruitment process, please contact hiring@bcorporations.uk. 
We use a blind recruitment process to avoid biased screening, the initial selection is based on answers to predefined questions scored by a panel against the criteria for the role (N.B. the scoring panel does not see the applicant's CVs or any other information about the applicant). Please ensure your answers to the questions are specific and give real examples demonstrating your experience and skills.
After the initial selection, the interview process will consist of two panel interviews, which may be conducted remotely.
B Lab believes an equitable and inclusive work environment and a diverse, empowered team are key to achieving our mission. We're not looking for candidates who are "culture fits." We're looking for candidates who can expand our culture and challenge business as usual. We strive to foster an environment where all staff can bring their whole selves to work, by their own definition, and we strive to provide all candidates with an equitable and accessible recruitment process.
 If you have feedback on how to make our recruiting more equitable or accessible, please contact us at hiring@bcorporation.uk
Removing bias from the hiring process
Your application will be anonymously reviewed by our hiring team to ensure fairness
You'll need a CV/résumé, but it'll only be considered if you score well on the anonymous review
Removing bias from the hiring process
Your application will be anonymously reviewed by our hiring team to ensure fairness
You'll need a CV/résumé, but it'll only be considered if you score well on the anonymous review