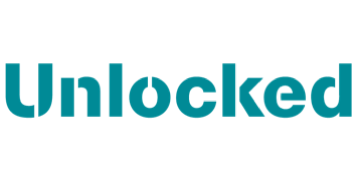 Director of Ventures
Unlocked Graduates
Team: Ventures
Salary: £65,000-80,000 plus benefits
Location:

London

Closing: 9:03am, 15th Nov 2021 GMT
Role posted - 2:18pm, 26th Oct 2021 BST
Job Description
The Director of Ventures is a new and exciting opportunity at Unlocked, and forms part of the senior leadership team. You will develop a dedicated directorate within Unlocked focused on amplifying impact, developing new business and system change.
Unlocked needs to be exceptionally high performing because the work we do is both extremely challenging and massively urgent. We always want to have a deeper and broader impact on the whole system because this is what we think is needed to break cycles of reoffending. A large part of our solution is having a system flooded with incredible staff who are enabled to make impact.
As Director of Ventures you will be supporting Unlocked participants and alumni to maximise their impact as a movement of leaders. You will oversee the development of new initiatives which attempt to remove the barriers that participants and ambassadors come up against in prisons. You will also build a strong community of alumni who will always be at the centre of our broader impact as an organisation. You will keep this directorate relentlessly focused on maximising impact and achieving our mission to break cycles of reoffending.
The ventures team will create and develop pilot, time limited projects that respond to participant and ambassador feedback about what would enable them to have greater impact. Ambassadors and participants do not need to conceive of exact projects, but any new venture should be driven by issues they see, and they should be included in design and delivery. Your team will design systems to get these projects sourced, launched, and evaluated for impact.
The second, connected function of your team will be overseeing our ambassador community. There are four parts to this work: reach (communicating with as many ambassadors as possible / actively seeking out where they are), networking (introducing ambassadors to each other, and to other people who can support their work), leadership (identifying and growing leadership within this group), and action (supporting the group to take action).
We want the Director of Ventures to be driven by our mission, to be excited about the potential power of our community to create real change, and to get great enjoyment from solving incredibly difficult problems. If you love building new projects and innovating to see what works, and are excited to oversee the development of a community of extraordinary leaders with the relationships and support to achieve our mission, then this may well be the job for you.
Removing bias from the hiring process
Your application will be anonymously reviewed by our hiring team to ensure fairness
You'll need a CV/résumé, but it'll only be considered if you score well on the anonymous review
Applications closed Mon 15th Nov 2021
Removing bias from the hiring process
Your application will be anonymously reviewed by our hiring team to ensure fairness
You'll need a CV/résumé, but it'll only be considered if you score well on the anonymous review
Applications closed Mon 15th Nov 2021