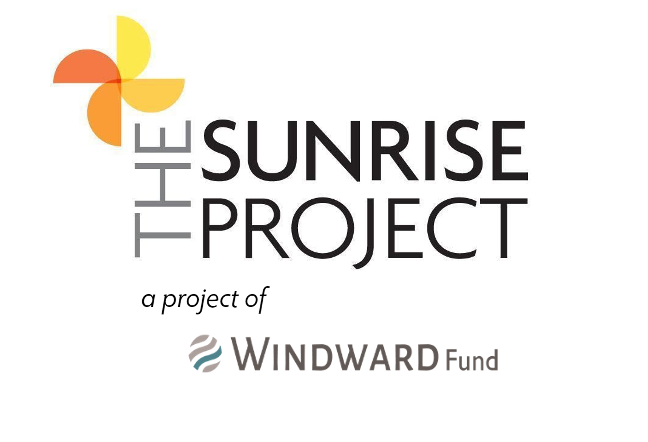 Senior Communications Campaigner
The Sunrise Project, a Project of Windward Fund
Salary: $83,039 -$105,161 USD. If the successful candidate is outside of the US the salary will be adjusted based on the local market.
Location:

US or Canada. An eligible candidate must be legally authorized to work in the country from which they apply to work.

Closing: 4:07pm, 31st May 2022 EDT
Role posted - 1:07pm, 28th Apr 2022 EDT
Job Description
Senior Communications Campaigner – US Insurance Program
Location: The US or Canada. An eligible candidate must be legally authorized to work in the country from which they apply to work. The Sunrise Project will not sponsor applicants for employment visas.
Remuneration: Depending on experience (including unpaid and other experiences) and capacity to take on responsibility, the salary range is $83,039 -$105,161 if the position is located in the US. If the successful candidate is outside of the US the salary will be adjusted based on local market equivalencies. In the US, Windward Fund's excellent benefits package includes 401(k) employer match; 100% employer paid health, vision and dental coverage; and generous vacation policy.
Hours: Full Time
Overtime Status: Exempt
About Us
Driven by a passion to solve the climate crisis, The Sunrise Project U.S. is a team of experienced change-makers, researchers and communications professionals with a mission to scale social movements to drive the global transition beyond fossil fuels. With 
affiliated programs and staff in Australia and Europe, we have developed a unique model of grant making and campaigning that supports networks of organizations to drive powerful change towards our mission.
We have a dynamic and nimble organizational culture and we're serious about supporting our people to thrive. We move fast and lean into the urgency of the climate challenge.
We believe that a diversity of experiences and perspectives will help us build stronger strategies, teams and movements. We strongly encourage First Nations/Indigenous people, people of color, people living outside of cities, and people with disability and talents to apply. We are continually working on becoming a better workplace for everyone.
About You
You're an experienced communications professional with a knack for telling simple, powerful stories that synthesize complex issues and cut through a crowded media landscape. While you're skilled at developing big picture strategy, you also enjoy the nitty gritty of implementation, turning around copy quickly and relentlessly pitching to journalists. You're a team player with excellent interpersonal communications skills and the ability to work effectively with our partner groups to support them to do their best work. You're passionate about solving the climate crisis and winning campaigns.
About The Role
Working with The Sunrise Project campaign leads and network partners, the Senior Communications Campaigner will lead the development and execution of the communications strategy for the US Insure Our Future campaign, which aims to shift US insurance companies to align their business with the Paris Agreement. The role will focus on three main areas:
Engaging with and pitching to media
Build and maintain trusted relationships with key journalists and editors

Develop and pitch media stories to mainstream and niche finance industry media outlets, ensuring key messages resonate through the media

Drive rapid response to breaking stories, including coordinating the network's response, developing materials that maximize opportunities, and consistently following up.
Coordinating communications efforts across the Insure Our Future coalition
Closely advise network partners on a communications strategy and the development of materials that benefit our shared goals

Produce messaging briefs/narratives for partners around important events and campaign moments

Onboard, orient, and manage additional communications capacity on an as-needed basis
Developing & implementing communications strategies
Ensure a communications perspective is injected across all stages of strategic decision making in the insurance program

Create campaign frames, messages and talking points

Contribute creative communications ideas, such as for social media efforts, campaign actions, and other tactical communications opportunities

Work with The Sunrise Project's digital campaigner to determine the targeted audiences and channels (including social and paid advertising) which are best suited for our campaign messages

Collaborate closely with other colleagues at The Sunrise Project as well as partners of the global Insure Our Future campaign during key moments 
Required skills and experience
You have at least 5 years' experience in a similar role that can include unpaid, grassroots, or lived experience

You are highly collaborative and are able to set and hold strong boundaries

Mastery of communications strategy: you can develop mission-driven plans to reach target audiences and achieve results

You have strong writing and editing skills, with an ability to understand and analyze complex policy issues and communicate them clearly and compellingly to targeted audiences

You have significant media relations experience including pitching and landing top-tier media

You have a desire to learn and develop expertise in insurance and other areas of finance including investment, ESG analysis, etc.

You have experience and ability to manage projects or coordinate teams of people to achieve a common goal

You have a passion for action on climate change and a commitment to social justice

You must have full working rights for the US or Canada
If you meet some but not all of the criteria for this position, or are unsure, but you're keen on the role – please get in touch recruitment@sunriseproject.org. We value and recognize experience that has been unpaid, from the grassroots, or is lived experience.
How Sunrise supports its staff
The Sunrise Project is committed to creating a workplace that supports our staff to do their best work and develop professionally. We have the following in place to help us achieve that:
Generous annual leave

Birthday leave (if it's your birthday, you get a day off)

Cultural & solidarity leave

Generous paid parental leave

Commitment to supporting to your professional development

Access to Employee Assistance Program

Coaching and management support with regular 1:1 meetings

Performance reviews and feedback to support you and the team to reflect and grow

A co-developed initial 3 month work plan to help you hit the ground running and have clarity on your role and responsibilities

Flexible work policy
About Windward Fund, Our Fiscal Sponsor
Sunrise US is a project of Windward Fund, a 501(c)(3) public charity that incubates new and innovative public-interest projects and grant-making programs. Windward Fund is committed to attracting, developing and retaining exceptional people, and to creating a work environment that is dynamic, rewarding and enables each of us to realize our potential. Windward Fund 's work environment is safe and open to all employees and partners, respecting the full spectrum of race, color, religious creed, sex, gender identity, sexual orientation, national origin, political affiliation, ancestry, age, disability, genetic information, veteran status, and all other classifications protected by law in the locality and/or state in which you are working.
To center the safety and well-being of its employees, Windward Fund requires that any employee who is required to conduct in-person activities for their job must be fully vaccinated against COVID-19 within two weeks of their start date.  This position may require candidates to be fully vaccinated against COVID-19.  Accommodations may be sought and approved in accordance with the law by contacting human resources at hr@windwardfund.org.
Removing bias from the hiring process
Your application will be anonymously reviewed by our hiring team to ensure fairness
You'll need a CV/résumé, but it'll only be considered if you score well on the anonymous review
Applications are not yet open
Removing bias from the hiring process
Your application will be anonymously reviewed by our hiring team to ensure fairness
You'll need a CV/résumé, but it'll only be considered if you score well on the anonymous review
Applications are not yet open