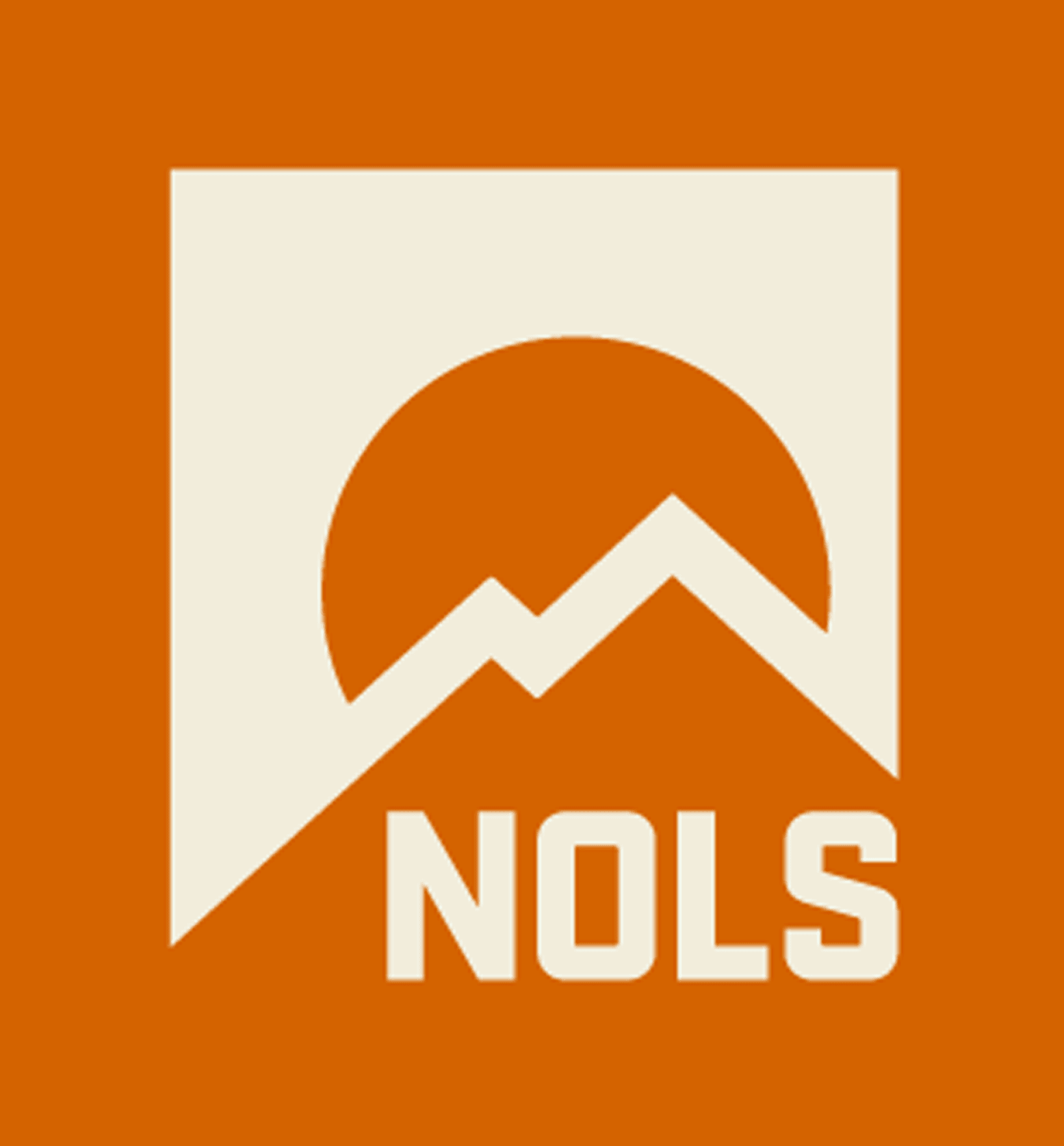 Donor Relations and Stewardship Coordinator
NOLS
Employment Type
Full time
Location
Remote · USA
Strong Preference for Lander WY, option for remote work.
Salary
$43,000 - $48,000 (USD)
Annualized salary + Benefits
Closing: 11:59pm, 24th Nov 2023 MST
Job Description
NOLS Advancement builds meaningful and enduring relationships with alumni and friends worldwide to engage our community in support of the NOLS mission.
The Donor Relations and Stewardship Coordinator works on a reimagined and growing team dedicated to building a best-in-class culture of philanthropy at NOLS. This position plays a vital role in fulfilling this commitment, developing and overseeing gift stewardship and reporting programs that enhance the donor experience and ensuring gifts are used in a timely and appropriate manner. The Donor Relations and Stewardship Coordinator provides proactive, effective, and measurable administrative support to enhance Advancement's fundraising activities, including the cultivation and stewardship of donors. 
This individual will work closely with the fundraising team to execute an annual fundraising plan and communications strategy as well as assist with fundraising events.
Key Logistical Information:
Location: Prefer Lander WY but remote available.

Benefits: This position is eligible for Health Insurance, Dental Insurance, Vision Insurance, Flexible Spending account, Life Insurance, Accidental Death and Dismemberment Insurance, Long Term Disability, Employee Assistance Program, Paid Time off, 403(b), 403(b) contribution, and more.

Questions: Please contact peopleteam@nols.edu
What does a Donor Relations and Stewardship Coordinator do?
The Donor Relations and Stewardship Coordinator serves as the point person for scheduling and tracking donor stewardship activities and works closely with the financial aid director to ensure that all restricted funds are appropriately allocated based on donor intent and IRS regulations. This position ensures that a systematic program of stewardship is in place that will outlast changes in staff and ensure consistent and positive relations with donors. 
In this role, you will be involved in many activities, including:
Overseeing thank you protocols (donor acknowledgement) for all gifts received in Advancement, including new donor recognition program.

Coordinating with Advancement Operations to ensure receipts and acknowledgements are timely and appropriate.

Partnering with the Financial Aid Director and other key stakeholders to ensure scholarships are awarded in accordance with donor intent and specified criteria

Coordinating closely with the Chief Advancement Officer on annual giving and endowment reporting strategy and implementation

Creating written and virtual donor updates at least 3x/year

Creating content for social media posts, blogs, and other publications

Serving as backup for daily gift processing

Maintaining the school's reputation for integrity, responsibility, caring, and prudent management of donor gifts

Managing the creation and updates of plaques, signage, and recognition pieces on a annual basis and upon completion of major campaigns

Assisting staff with planning advancement donor events and post event follow-up

Assisting with other projects as assigned
What makes a great Donor Relations and Stewardship Coordinator at NOLS? 
Successful candidates must have strong writing and communication skills and the ability to represent all aspects of NOLS to a variety of audiences. This position requires the ability to work independently and effectively with remote teams. 

Strong writing and communication skills

Comprehensive computer skills, including strong knowledge and experience with donor tracking software and databases

An understanding of social media platforms, content strategy, and creation

Experience or familiarity with financial aid and/or scholarship administration in a higher education context is a plus

Strong organizational skills and the ability to multitask and prioritize workload

Ability to adjust to changing needs and flexibility will allow for success in this role

Maintaining a high level of confidentiality of all donor and alumni records is required
In your first 6 months, you will: 
Schedule meetings with each member of the Advancement team to learn and understand each role and the responsibilities of each work unit. 

Review the Advancement Plan to learn the essential contributions of the Donor Relations and Stewardship Coordinator role in meeting goals and objectives. Identify personal training objectives to support department goals.

Serve as the point person for scheduling and tracking donor stewardship activities

Become proficient in processing gifts in the donor database and in using Microsoft and Google suites and other CRMs and software programs, including the NOLS phone system.

Track scholarship money awarded and assign to the respective recipients keeping in mind donor intent

Adhere to donor acknowledgment protocols via personalized correspondence and phone calls  

Maintain records for managing donor-restricted contributions
Who are we and what can we offer you?
NOLS is a nonprofit global wilderness school that seeks to help people step forward boldly as a leader.
We believe that anyone can be a leader; it is our role to provide the environment and training to help people discover their full potential. We do that in classrooms close to home and in remote wilderness areas around the world. We are an organization with heart, expertise, and wildness, and these qualities help us support powerful, authentic experiences.
NOLS really is a great place to work:
We have locations in seven U.S. states, and six countries; and courses in all 50 U.S. states and over 10 countries.

We have fantastic employee discounts on top outdoor gear brands

We offer discounts on NOLS Courses for you and your family

All employees can benefit of free Outdoor Equipment "Rental" at our various locations

Insurance Coverage: Medical, dental, and vision benefits are available at a special NOLS rate to seasonal employees. Full-time employees are eligible for benefits package. 

Wellness Time: Accrued leave that may be used for many HR-approved reasons throughout the season.

Employee Assistance Program: Access to counselors that are available 24/7 to assist employees with work-life balance concerns.
Next steps
All you need to do is start the process by clicking on the yellow button on the top right.
You'll answer some questions that are related to your day-to-day job. After the job closes, your answers will go through our sift process: all answers will be anonymized, randomized and then reviewed by a panel of reviewers. If you are shortlisted, we'll invite you to the next step, which includes an interview. 
Additional Information
NOLS can currently employ remote employees who have legal working rights in the United States, Canada, we can support remote employees in the following states/provinces: Alaska, Arizona, British Columbia, California, Colorado, Connecticut, Idaho, Maine, Minnesota, Montana, New Mexico, New York, North Carolina, Utah, Washington, or Wyoming.
Pre-Employment Check
A criminal background check is required from all NOLS employees.

NOLS participates in E-verify for U.S. employees, and other relevant employment verification systems based on location.

Current NOLS employees please note it is NOLS policy to conduct an internal reference check with human resources and/or your current supervisor as part of the reference check process. If you have any questions or concerns about this process please contact peopleteam@nols.edu.
Equal Employment Opportunity
NOLS does not discriminate on the basis of race, color, religion, national origin, sex, sexual orientation, gender identity, age, genetics information, disability unrelated to job or admission requirements, or status as a protected veteran. The school's nondiscrimination policy applies to all phases of its employment process, its admission and financial aid programs, and to all other aspects of its educational programs and activities. Retaliation directed to any person who pursues a discrimination complaint or grievance, participates in a discrimination investigation, or otherwise opposes unlawful discrimination is prohibited.
Reasonable Accommodation
NOLS values community and fosters a sense of belonging for our employees and applicants. We are committed to providing reasonable accommodations in the workplace because they embody these values, as well as our operating principle of promoting a positive, safe, and learning environment. Reasonable accommodations may be requested for disability; limitations related to pregnancy, childbirth, or a related medical condition; religion; and domestic violence, sexual assault, stalking, or harassment. Reasonable accommodations may be requested at any point of the employment process, including during recruitment. Please email peopleteam@nols.edu with your request.
Removing bias from the hiring process
Applications closed Sat 25th Nov 2023
Removing bias from the hiring process
Your application will be anonymously reviewed by our hiring team to ensure fairness
You'll need a CV/résumé, but it'll only be considered if you score well on the anonymous review
Applications closed Sat 25th Nov 2023