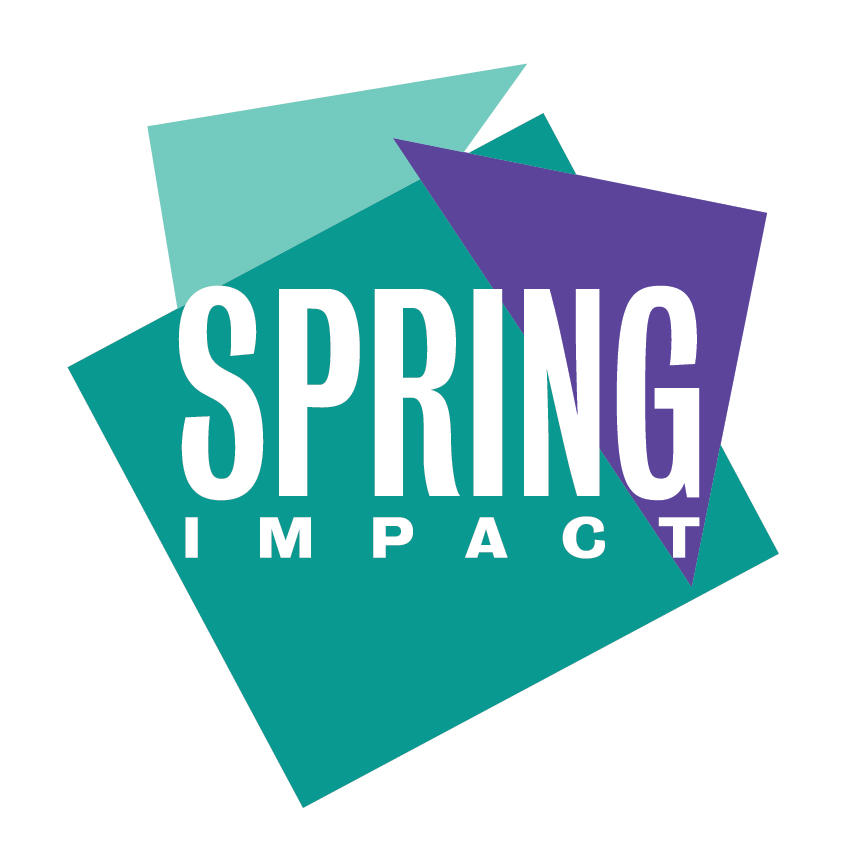 Programmes Manager
Spring Impact
Location
Southwark, London, with flexible working
Closing: 11:59pm, 5th Mar 2023 GMT
Job Description
About us
Spring Impact is supporting the world's most ambitious social purpose organisations to solve big problems. We partner with teams who are doing truly transformative work but are frustrated that they could be reaching many more people. Over the last ten years, we've worked with over 250 organisations across the world, and we've learnt a lot about what it takes to scale social innovations, and are confident in the tried-and-tested approach we've developed to partnering with others on their journey. We support organisations primarily through direct consultancy with charities and social enterprises. We also run training and publish tools supporting mission-driven organisations to understand how they can scale and reach more people. We also aim to influence the sector, with a focus on trusts and foundations, to create an environment that supports mission-driven organisations with proven solutions to scale them up.
About the role
Delivering complex, multi-year programmes is at the heart of Spring Impact's model for supporting mission-led organisations to scale their impact. With several transformative programme opportunities on the horizon, we are looking for a Programmes Manager to play an integral role in both delivering and developing Spring Impact's programmes in support of our ambitious strategic goals.
The Programmes Manager will work closely with the current Programmes Manager and Head of Programmes to deliver and innovate our programmes, taking our work with non-profits and foundations to the next level.
The core responsibilities of this role are:
1) Leading strands of Spring Impact's programme delivery. This is likely to involve:
Leading relationships with foundations and funder partners
Managing the evaluation across our programmes
Ensuring the consultancy team have the right information, tools, mindsets and motivations to deliver on the programmes; and supporting the team ongoing
Designing and implementing an approach to communicating about our programmes, in partnership with Marketing Manager. This includes considering how to share success stories through events and/or written materials, and how to explain our programme work externally

Reporting to foundation partners, Spring Impact Board, and any other relevant stakeholders

Designing and facilitating cohort sessions to happen across our programme network, and facilitating action learning sets across our programme network

Leading the recruitment and selection of programme cohorts, or supporting project teams to do this in a way that builds on previous programme learning

Conducting systems mapping and research activities at the start of programme relationships
2) Designing, developing and securing new programmes. This is likely to involve:
Designing and pitching new programmes in collaboration with the current Programmes Manager and Head of Programmes, including responsibility for development of materials for funders and identifying strategies to involve the consultancy team in programme design
Leading on the design and development of funder-facing communications materials with the aim of securing future programmes

Identifying and implementing creative ways to build the pipeline for future programmes. (This might include building partnerships with other intermediaries, delivering trainings and lunch & learns to potential future funders, and identifying other ways of building Spring Impact's brand amongst foundations)
3) Influence behaviours norms and mindsets within the sector to facilitate successful scale within the issue areas that programmes operate
Gaining an in-depth understanding about the sectors in which our programmes operate, learning about which norms, practices and incentives support NGOs to scale successfully, and which inhibit successful scale within the sectors the programmes focus on
Building and managing strong partnerships with charitable foundations and other key stakeholders to become our allies in influencing the sector to better facilitate successful scale
In partnerships, devising and implementing strategies to shift behaviours, norms and mindsets (for example, convening funders, hosting webinars, presenting at or attending conferences)
The Programmes Manager will also contribute to internal work within the organisation, fitting with the individual's interests and organisational needs.
Your first six months and beyond
Within the first two to four weeks, you will learn about our methodology for creating impact at scale, through a mix of team-led training, project-shadowing and self-directed study.
You'll quickly begin supporting the current Programmes Manager and Head of Programmes to set up the upcoming programmes, across a variety of sectors and geographies, including recruiting and selecting high-potential NGOs, sourcing external expertise, and working with foundations on programme design. You will also support the coordination and management of Spring Impact's Scale Accelerator: Women's Empowerment, based in Southern Africa.
Over the first few months, you will take responsibility for certain strands within the programme team's remit. This will include leading on the influencing and advocacy strand of our programmes, alongside other strands based on experience and preferences.
Staff benefits
Like everyone else on the team, you'll benefit from:
A flexible approach to working and home-working, with team members being asked to come in once a week to our London office  

Three-months fully-paid maternity leave on successful completion of probation, increasing by one month for every year of service, up to a maximum of six months

Three-months fully-paid parental leave (i.e. for partners of birth parents), with the option to take a further nine months unpaid leave. Parental leave is also available for the new matching/placement of an adopted child

25 days holiday, increasing to 27 after two years

A personal training budget of £2000

Mental health support, including access to therapy and counselling, via Spill

Spring Impact's Commitment to Inclusion
At Spring Impact, we firmly believe that the impact of our work is strongest when our team has a variety of experience, expertise, and insights to draw from. Our staff draw on their lived experiences and their professional backgrounds from across the social sector. We've got plans to grow further and are looking to add experience and new perspectives as we do so. We are committed to ensuring that Spring Impact is representative of our society at large, and is an inclusive environment for all, regardless of race, age, gender identity/expression, sexual orientation, religion, disability, socioeconomic background, family/parental status, and any other protected characteristics. We hope to continue fostering an environment of belonging at Spring Impact, where all team members are encouraged to be their authentic selves and where their needs in the workplace are met.
In pursuit of these goals, we not only want to cultivate a culture of inclusion and justice at Spring Impact, but to implement practices that allow us to take steps in achieving these aims. This can be seen in our flexible working schedule (for those who may have caring responsibilities or may face inaccessible transportation), de-biased hiring platform, and organisation-wide involvement in DEIJ (diversity, equity, inclusion, and justice) workshops. 
We encourage individuals from all backgrounds to apply, especially those who may come from marginalised and underrepresented groups. 
For further information on how Spring Impact has incorporated DEIJ practices into our organisation, and what work we still need to do, please refer to our article "Embedding and Advancing DEIJ: The Distance We've Travelled and the Distance Still to Go".
Key Details
Salary: £40,228 - £43,445

Full-Time

Location: London (Southwark) – The post holder will be expected to spend a minimum of one day per week in the London office. There may be opportunities to travel outside of the UK for work purposes, though this is optional. We actively support flexible and home working.

Applicants must reside in the UK and have the right to work in the UK for at least three years.
Closing: March 5th, 2023 at 23:59
Next steps
Applications should be submitted through the Be Applied site. Please note that we only look at submitted CVs after we complete the blind scoring of answers. They will be reviewed beginning March 6th until the position is closed. 
In the event of a face-to-face interview, in order to ensure that candidates face no barriers to attending the interview, Spring Impact will reimburse reasonable travel costs for anyone travelling from outside of London. Interviews will be held the week commencing March 20th.
If you are offered the role, you will have the opportunity to have an informal conversation with a current Spring Impact team member to help you decide whether the role is right for you. (We don't offer this opportunity at an earlier stage to ensure that no candidates are advantaged during the interview stage).
If you have any practical or logistical questions about the application process or role, please email info@springimpact.org. However, as part of our ambition to diversity and equity, we have decided not to offer potential applicants the opportunity of an informal conversation with Spring Impact before applying. This is because we want to ensure that all candidates have an equal opportunity to perform well in the application process. We know that many factors contribute to individuals feeling comfortable reaching out for informal conversations - including social, cultural and educational background, as well as personality and confidence levels- and we want to ensure that those with the confidence to reach out do not have more information to perform successfully in application and interview. We are driven to ensure that applicants across socio-cultural and educational background  have an equal footing in the application process.  For candidates offered the role, we will offer the option of an informal conversation with a Spring Impact team member to help you understand whether the role is right for you.
Removing bias from the hiring process
Applications closed Sun 5th Mar 2023
Removing bias from the hiring process
Your application will be anonymously reviewed by our hiring team to ensure fairness
You'll need a CV/résumé, but it'll only be considered if you score well on the anonymous review
Applications closed Sun 5th Mar 2023