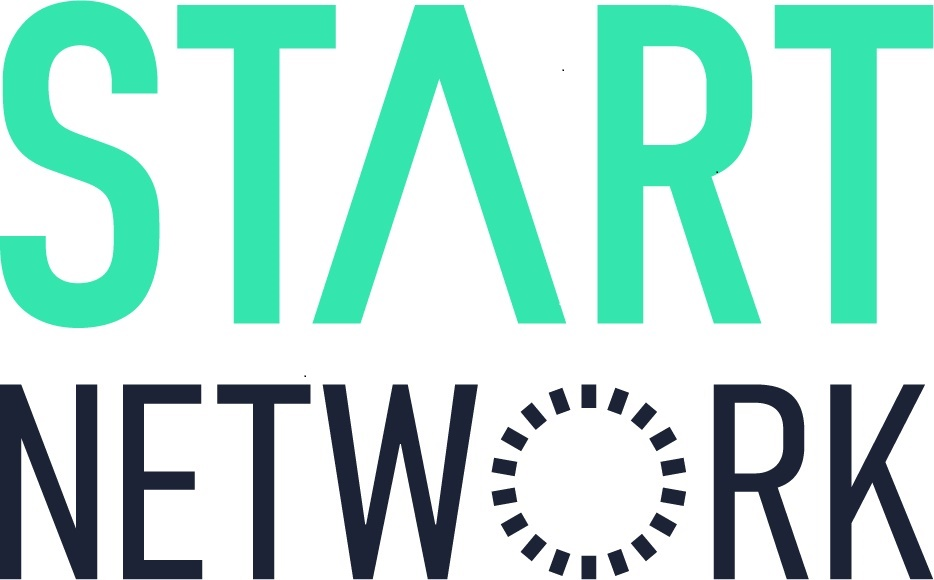 Senior Innovation and Learning Manager
Start Network
Team: Innovation
Grade: Grade 2
Salary: £46,600 to £48,700 if based in UK, or sector competitive for the relevant country market
Location:

UK or Start Network countries of operation (DRC, Bangladesh, Guatemala, India, Kenya, Pakistan, Senegal, South Sudan, or Philippines)

Closing: 11:59pm, 20th Feb 2022 GMT
Job Description
The Start Network Innovation team is working with Start Network hubs to support locally led humanitarian innovation.  The goal of this work is to improve the relevance and effectiveness of humanitarian preparedness, response and resilience interventions through innovation driven by the people affected by humanitarian crises.
The Innovation team provides technical support to hubs in at least three countries (currently DRC, India and Guatemala).
This work is funded through grants from several different donors, one of which is run in partnership with Elrha and The Asian Disaster Reduction and Response Network (ADRRN). The Innovation and Learning Manager will also support the effectiveness of this partnership.
In this role, the post holder will provide support to Start Network hubs so that they can build the capabilities and practices necessary to support impactful and durable community-based humanitarian innovation within hub teams. This will include managing financial support to the hubs, coordinating technical support and ensuring that relationships with the hubs and hub members are effective, open and transparent. It will also include supporting collaboration across the hubs, building a collaborative innovation community of practice.
The post holder will ensure that collaborative learning systems are in place across the team and will support learning and evidence-based adaptations of approaches to constantly evolve and improve our approach. The post holder will ensure that the values and standards adopted by the network are embodied in the work we do which will include ensuring that the conditions for local leadership are in place and protected as well as ensuring that our activities have incorporated appropriate safeguarding mechanisms.
The post holder will collaborate closely with Elrha, to ensure that our activities are coherent, learn from each other and actively support each other. The role may also support other innovation and systems change initiatives across the network.
The Innovation and Learning Manager will collaborate with other experts and actors in the sector and will develop and share technical expertise on humanitarian innovation management, both internally as well as externally, providing sectoral leadership where appropriate. The role may have possible line management responsibilities.
KEY ACCOUNTABILITIES
Management Support to Community Led Innovation Programmes
Support hub innovation teams in DRC, India and Guatemala to implement their ongoing community led innovation programmes providing facilitation, management support and advice where appropriate

Support 1 – 2 additional hub teams to design new community led innovation initiatives and strategies

Support a management environment and approach within the community innovation programme that is open and transparent, encouraging local leadership

Embed a management culture and approach across the hub innovation teams that enables adaptations in response to evidence and data

Support hub-based teams to meet all donor and contractual requirements for the community innovation programmes

Work with the Start Network Grant Manager to support hub innovation teams to ensure that necessary financial processes and standards are met and that financial reporting is completed to a high standard and submitted to the relevant donors

Enable hub innovation teams to deliver activities that are safe for staff and programme participants

Support locally led planning for future hub innovation activities and link the teams to the resource mobilisation team to develop fundraising strategies
Learning and Adaptation
Ensure that learning processes are in place within the community innovation programmes to enable regular adaption of strategies and approaches

Maintain a monitoring framework and support teams to effectively use and adapt monitoring tools to gather data, building greater collective ownership of the tools

Support the cohort of learning leads in each country to work collectively to share approaches and learn from each other
Innovation Technical Support
Support hub innovation teams to build familiarity with the use of innovation techniques

Maintain an overview of trends and developments in relation to innovation, systems change and working in complexity

Assist hub innovation teams to find and recruit innovation expertise locally to support their work

Organise training, skills building and other innovation events when appropriate
Facilitation, Partnership and Community of Practice
Provide supportive facilitation to hub and network processes and meetings where appropriate

Help to develop strategic partnerships with external organisations to support our community innovation work

Help to build a community of practice amongst hubs working with innovation practices – support the growth of a culture of learning and sharing from experience
PERSON PROFILE
ESSENTIAL SKILLS & EXPERIENCE
We are seeking candidates who bring an interesting combination of many of the following skills and experience.
·  Demonstrable experience of working to effectively support teams in diverse and dispersed global locations
· Demonstrable experience of working to support the emergence and strengthening of communities of practice
· Good facilitation and partnership building skills
· Experience of working within the global humanitarian or similar system
· Knowledge of innovation processes techniques and approaches and experience in their use in different settings
· Experience of some specific techniques and approaches such as design thinking, systems thinking, sensemaking, systems mapping and visualisation and prototyping would be an advantage
·Understanding and experience of approaches to working in complex environments
· Willingness and ability to adapt and iterate based on emerging evidence
· Knowledge and experience of using and adapting monitoring tools and techniques
· A commitment to localisation and decolonisation
· Curiosity and a commitment to learning, comfortable re-thinking the status-quo and an ability to sensitively help others to do the same
KEY COMPETENCIES
Strategic thinking: Able to see the bigger picture and make connections between the parts and the whole, use networks and systems thinking to support our work.

Collaboration: Able to work effectively with others, embracing diverse perspectives, knowing when to step up and when to step back.

Ability to adapt and learn: Able to respond to change in external and/or internal circumstances and to uncertainty and risk to continue to deliver.
INFORMATION FOR CANDIDATES
Our roles are open to discussion about flexible working.  While our team is office based, home working is part of our culture.
Start Network is committed to protecting people, particularly children, at-risk adults and affected populations from any harm that may be caused due to their encountering the Start Network as well as responding effectively should any harm occur.  We are also committed to safeguarding staff from any forms of bullying, harassment, sexual harassment, discrimination, and abuse of power as outlined in the Dignity at Work policy. 
Start Network embraces diversity, promotes equality of opportunity and eliminates unlawful discrimination. We are an equal opportunities employer and treat every application on merit alone.  We particularly welcome applications from disabled, black, indigenous and people of colour (BIPOC), and LGBT+ and non-binary candidates.  We offer a guaranteed interview scheme for disabled applicants who meet our essential selection criteria set out in the Skills section. 
APPLICATION
We work with Be Applied, an online recruitment platform designed to allow teams to measure candidates on what actually matters. Rather than relying on CVs and cover letters, Be Applied allows you to demonstrate your skills and abilities through answering questions which are blind- reviewed by our team to reduce bias.
If you have any questions or need support with your application, please email us using peopleandculture@startnetwork.org
Closing date: Sunday 20 February 2022 23.59 GMT
Applications may be reviewed on an ongoing basis, so please apply early where possible
Any offer of employment is subject to relevant checks. Please refer to our privacy statement and candidate privacy notice regarding treatment of your data.
Removing bias from the hiring process
Your application will be anonymously reviewed by our hiring team to ensure fairness
You'll need a CV/résumé, but it'll only be considered if you score well on the anonymous review
Applications closed Sun 20th Feb 2022
Removing bias from the hiring process
Your application will be anonymously reviewed by our hiring team to ensure fairness
You'll need a CV/résumé, but it'll only be considered if you score well on the anonymous review
Applications closed Sun 20th Feb 2022