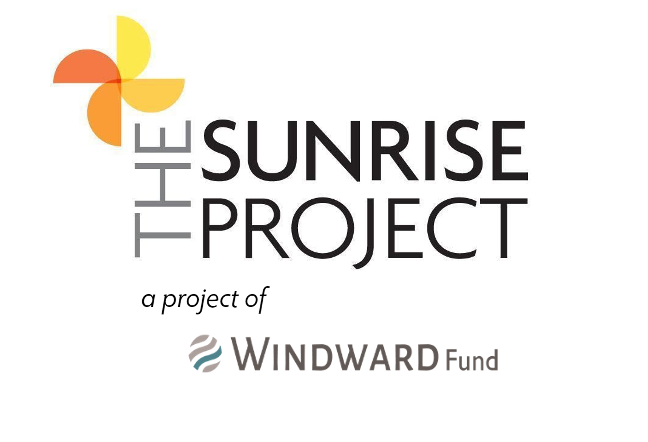 Director, Global Finance Program
The Sunrise Project, a Project of Windward Fund
Salary: Salary ranges based on location [US: $131 - $150K US, UK:75-95K GBP, Europe: 85-95K Euros] and benefits
Location:

Flexible with preference for North America or Europe

Closing: 5:59pm, 11th Apr 2022 CDT
Job Description
Position Description 
Location: Flexible with preference for North America or Europe. This is a global role working primarily with team-members based in North America and Europe, and increasingly with staff in Australia and East Asia.  Candidates must be authorized to work in the location they plan to work from. The Sunrise Project will not sponsor applicants for employment visas.
Remuneration: Informed by experience (including unpaid and other experiences) and capacity to take on responsibility. Salary range is based  on location. E.g. US range is $131,000 - $150,000 USD, UK: £75,000 - £95,000; Europe: €85,000 - € 95,000. We provided excellent benefits, which are tailored to each country in which we work. 
Hours: Full time 
Overtime Status: exempt  
Start date: TBD
Reports to: Global Chief of Staff & works closely with the Executive Director of our affiliate in Australia 
About Us
Driven by a passion to solve the climate crisis, The Sunrise Project U.S. is a team of experienced change-makers with a mission to scale social movements to drive the global transition beyond fossil fuels. With affiliated programs and staff in Australia and Europe, we have developed a unique model of grant making and campaigning that supports networks of organizations to drive powerful change towards our mission.
We have a dynamic and nimble organisational culture. We're serious about supporting our people to thrive as we tackle the urgent climate challenge.
We believe that a diversity of experiences and perspectives will help us build stronger strategies, teams and movements. We strongly encourage First Nations people, people of color, people living outside of cities, and people with disabilities to apply. We are continually working on becoming a better workplace for everyone.
About The Role
Since 2017, The Sunrise Project has been building a global program to shift the finance sector out of fossil fuels. With experienced teams working across the insurance, banking, and investment sectors, our programs have been creating global impact through our unique model of network campaigning.  Our programs and teams have expanded rapidly as we learn into the urgency of the climate crisis. You can read about our programs and approach in our 2020 annual review. 
In order to manage the growth of our programs and the increasing intersections between them, we're creating an exciting new leadership role to support our team of experienced Program Directors to unleash the potential of their teams and to ensure that the whole is greater than the sum of its parts. 
You'll be responsible for nurturing a vibrant, creative and supportive culture across our wider finance team, leading the development of our meta strategy for finance, including long-range scanning, identification of new strategies and issues that cut across our existing programs. The role will also involve high level engagement with our campaign partners, allies in the finance sector, grassroots activists as well as working closely with our philanthropic partners to align resources. 
About You
You're an experienced and collaborative leader with a global perspective and a passion for shifting the global financial system out of fossil fuels. 
You're a big picture systems thinker with a skill for developing and articulating clear strategies to cut through complex problems, with a deep understanding of how a wide range of different strategies and actors can work together to create large-scale change. You've got a track record of designing and implementing campaigns that win real world outcomes.
You're a collaborative leader who understands what it takes to build trust, nurture creativity and unleash the potential of teams. You're an open and honest communicator with the ability to build strong relationships and nurture collaboration between diverse stakeholders.
Key Responsibilities
Overall coordination of The Sunrise Project's Global Finance Program, providing overall strategic direction and ensuring execution of key priorities;

Support our Program Directors to design and deliver high impact programs that drive real-world change;

Support collaboration and coordination between finance program teams;

Work closely with Program Directors to proactively nurture a creative, dynamic and supportive culture across our global finance program that encourages open communication and unleashes the potential of all of our people.

Identify emerging trends, threats and opportunities to hasten the shift of finance out of fossil fuels and incubate new strategies for impact; 

Work closely with our executive team to organize with our philanthropic partners to secure and align resources;

Ensure the Sunrise Project lives by its values and embodies justice, equity, diversity and inclusion in the way we operate.

Ensure open and honest evaluation of our work and impact, and foster a culture that recognises the importance of failure and learning in our pursuit of greater impact;

Manage overall planning and budgeting processes for the finance program;
Required skills and experience    
At least 10 years' experience in a similar or related role including unpaid, grassroots or lived experience;

Demonstrated ability to analyse power and to develop effective campaign strategies to achieve real-world change;

A deep understanding of the drivers of corporate climate action including in the finance sector;

Demonstrated experience managing high performing teams and supporting people to do their best work;

A high level of emotional intelligence with excellent interpersonal communication and group facilitation skills;

A deep understanding of how social movement achieve change including both elite engagement and outside pressure strategies;

Experience working internationally, successfully managing across cultures, and a track record of creating inclusive work cultures;

The ability to articulate complex strategies in simple ways;

A passion for action on climate change and a commitment to justice, equity, diversity and inclusion.
Desirable Skills and Experience   
A deep understanding of the global financial system

Significant relationships and deep understanding of the global finance climate movement;
How Sunrise supports its staff:
The Sunrise Project U.S. is committed to creating a workplace that supports our staff to do their best work and develop professionally. We have the following in place to help us achieve that:
Retirement plan with employer match

Generous health benefits

Five weeks of vacation leave

Birthday leave (if it's your birthday, you get a day off)

Cultural & solidarity leave

12 weeks parental leave after 12 months of service

Commitment to supporting to your professional development

Access to an Employee Assistance Program

Coaching and management support with regular 1:1 meetings

Performance reviews and feedback to support you and the team to reflect and grow

A co-developed initial 3 month work plan to help you hit the ground running and have clarity on your role and responsibilities

Flexible work policy
How to apply for this job
In our commitment to inclusive hiring of the best candidates, we use the Be Applied hiring system to process applications.
The Be Applied system reduces the opportunity for unconscious bias in allowing for anonymised reviews of responses to work sample questions. This means we assess candidates on how well they strategise and communicate on relevant work samples. When you click on the link you will be taken to an external site to start your application. You will be required to upload a CV or resume and will be asked to respond to a few questions with long form answers. We will not be asking you to submit a cover letter.
Statement from our US Fiscal Sponsor Windward Fund
Sunrise US is a project of Windward Fund, a 501(c)(3) public charity that incubates new and innovative public-interest projects and grant-making programs. Windward Fund is committed to attracting, developing and retaining exceptional people, and to creating a work environment that is dynamic, rewarding and enables each of us to realize our potential. Windward Fund 's work environment is safe and open to all employees and partners, respecting the full spectrum of race, color, religious creed, sex, gender identity, sexual orientation, national origin, political affiliation, ancestry, age, disability, genetic information, veteran status, and all other classifications protected by law in the locality and/or state in which you are working.
Removing bias from the hiring process
Your application will be anonymously reviewed by our hiring team to ensure fairness
You'll need a CV/résumé, but it'll only be considered if you score well on the anonymous review
Applications closed Mon 11th Apr 2022
Removing bias from the hiring process
Your application will be anonymously reviewed by our hiring team to ensure fairness
You'll need a CV/résumé, but it'll only be considered if you score well on the anonymous review
Applications closed Mon 11th Apr 2022